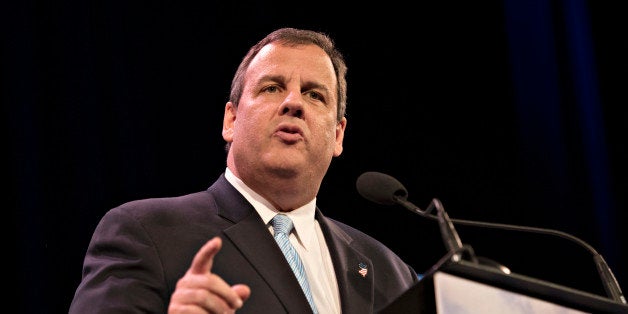 DES MOINES, Iowa -- New Jersey Gov. Chris Christie (R) walked out on stage at the Iowa Freedom Summit on Saturday and resoundingly rejected the "conventional wisdom" that his East Coast style doesn't play in the heartland.
"If I was too blunt, too direct, too loud and too New Jersey for Iowa, then why do you people keep inviting me back?" Christie asked. He pointed to his warm relationship with the event's organizer, Rep. Steve King (R-Iowa), whom the governor described as "a good friend."
Christie's remarks closed out a long day of speeches at the cattle call for conservative White House hopefuls, which also featured Sen. Ted Cruz (R-Texas), Wisconsin Gov. Scott Walker (R) and former Arkansas Gov. Mike Huckabee (R).
Christie has faced questions about his ability to connect with social conservatives, who are crucial to winning the early Iowa caucuses. His straight-talk, no-nonsense image has won him many fans at home, but the act can come across as grating to those hearing him for the first time. He sought to soothe such concerns on Saturday by doing what he does best -- being blunt.
"Being honest with the people you hope to represent about the feelings you hold deeply is never, ever a political liability, and I will never change doing it exactly that way," he said, touting his anti-abortion record in the blue state of New Jersey.
Christie didn't receive nearly the amount of applause or adoration thrown at the conservative firebrands who spoke before him. But he did win over at least a few audience members, who said they didn't mind Christie's brash style.
"What's more important is the ideas and the way they're implemented," said Iowa retiree Daniel Reneker. "We have livestock out here we have to shout at once in a while."
"I've always liked that Christie's the type of guy he is," said Des Moines resident George Freeland.
"He says the same thing most of the time, but I just like where he's going and I like where he's been. He's kind of proven," added Susan Heun, a member of the Iowa Republican Party's central committee.
The governor also received a rare vote of confidence from Erick Erickson, a prominent social conservative and editor of RedState.com, who tweeted that he found Christie's address to be "really solid and impressive."
Nick Ryan, an Iowa-based Republican strategist, said that Christie's reputation is both a boon to his presidential prospects and a potential liability during a long campaign.
"The biggest thing that he has going for him is his reputation. But it's quite possibly his biggest liability. He is known because has been brash. He's blunt. That's why he's been interesting. He's been newsworthy," Ryan said.
Christie faces a litany of other challenges as well. His popularity in his home state is at the lowest levels he has ever seen, driven down by criticism that he is neglecting New Jersey with frequent fundraising trips out-of-state as chair of the Republican Governors Association and persistently gloomy economic headlines about the shaky state of New Jersey's finances. Also not forgotten by future Iowa caucus voters is Christie's alleged involvement in the George Washington Bridge scandal.
"I don't know if I want his hand on the red button if he's willing to shut down the whole bridge," said Ben Unander, an Illinois resident who supports famed neurosurgeon and rising conservative star Ben Carson. "He says he didn't, but come on, if you have a staff full of people, you need to know what they're doing. Ultimately I think he's responsible."
Before You Go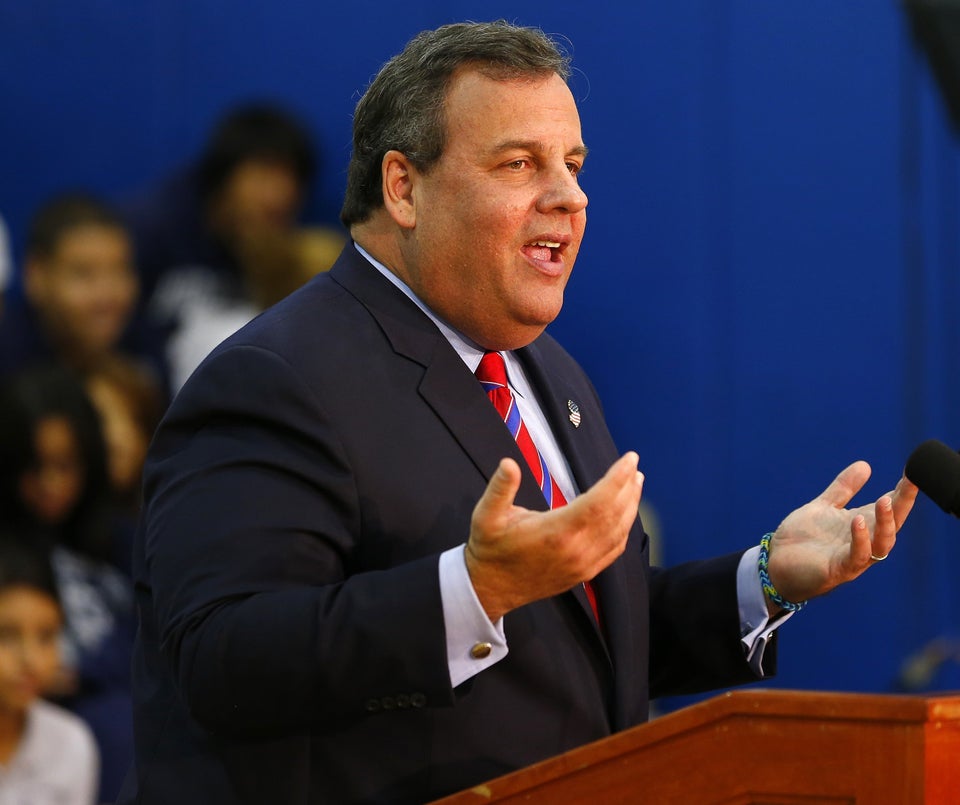 Chris Christie Is Absolutely Shocked
Popular in the Community