New Jersey Gov. Chris Christie (R) wasn't too bothered by Joel McHale's roasting during Saturday's White House Correspondents' Dinner.
"Listen, I thought he was great, and that's exactly what I expected," Christie told Vanity Fair during the magazine's post-dinner party, co-hosted by Bloomberg. "I thought he was really funny, and not just about me, but about everybody."
Christie noted that after past WHCD host Jimmy Kimmel took a swipe at his weight during the 2012 dinner, "Modern Family" star Sofia Vergara reassured the governor.
"She was talking to me and said, 'Don't listen to him, he doesn't know what he's talking about.'" Christie said. "And I said, 'Listen to him? I can't even hear anything but you!.'"
While McHale also went for a weight joke, his barbs were more sharply pointed at the governor's handling of the Bridgegate scandal.
"Governor, do you want bridge jokes or size jokes? 'Cause I've got a bunch of both. I could go half and half. I know you like a combo platter," McHale said. "Now, I get that. I'm sorry for that joke, Governor Christie. I didn't know I was going to tell it but I take full responsibility for it. Whoever wrote it, will be fired. But the buck stops here. So, I will be a man and own up to it, just as soon as I get to the bottom of how it happened because I was unaware it happened until just now."
The pair later made up at the after party's Mark Seliger portrait studio, presented by Vanity Fair and Facebook:
Christie wasn't McHale's only political target. The host of E!'s "The Soup" also took shots at Nancy Pelosi, Jeb Bush and, of course, President Barack Obama.
Before You Go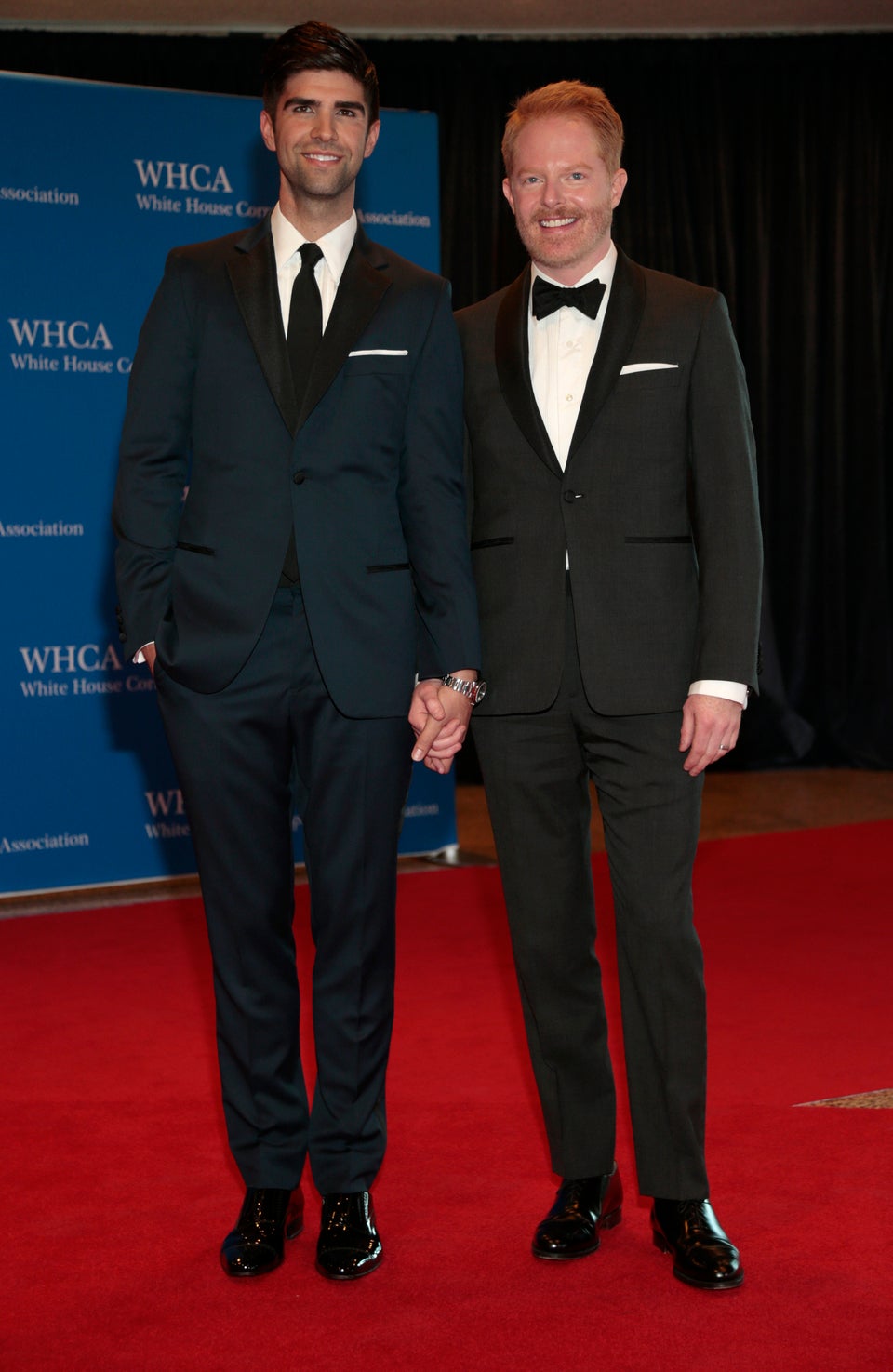 White House Correspondents' Dinner Red Carpet 2014
Popular in the Community