New Jersey Gov. Chris Christie insists "unequivocally" that he had no prior knowledge of politically motivated lane closures on the George Washington Bridge last September.
While answering questions as part of New Jersey 101.5's monthly "Ask the Governor" session, Christie stood by his assertion that he first became aware of the controversy on January 8, the day that emails revealed his staff's direct involvement in the closures.
"Let's make one thing clear: the most important issue is, did I know anything about the plan to close these lanes?" Christie said. "And the answer is still the same: It's unequivocally no. In fact, no one's ever accused me of that."
Last week, a lawyer for David Wildstein, the former Port Authority official who oversaw the lane closures, claimed that "evidence exists as well tying Mr. Christie to having knowledge of the lane closures, during the period when the lanes were closed, contrary to what the governor stated publicly."
Christie has vehemently pushed back on his former ally's claims.
"Bottom line -- David Wildstein will do and say anything to save David Wildstein," a letter from the governor's office read.
During the "Ask the Governor" session, Christie said he may have heard about the traffic problems in Fort Lee, N.J., but it wouldn't have given him cause for concern.
"There's traffic every day," he said. "That's not something that rises to the gubernatorial level."
Christie did address the press' questions about the controversy in December, prior to the release of the emails implicating the governor's staff in using the traffic jam as political retribution against a Democratic mayor who had refused to endorse Christie in his reelection bid last fall. At that point, Christie dismissed the controversy as "not that big a deal."
"I know you guys are obsessed with this. I'm not," Christie said at a press conference. "I'm really not. It's not that big of deal…just because the press runs around and writes about it both here and nationally, I know why that is and so do you, let's not pretend that it's because of the gravity of the issue. It's because I am a national figure and anything like this will be written a lot about now."
Later in the "Ask the Governor" session, Christie said he doesn't know "whether there was a traffic study," despite three Port Authority officials testifying in December that there was no such study.
He also confirmed that his office had been subpoenaed by the U.S. Attorney's office.
"We are complying with that," he said.
"I'm so disappointed that this has happened," Christie said. "But I'm also determined to get the bottom of it and to fix it once and for all if I haven't fixed it already."
Before You Go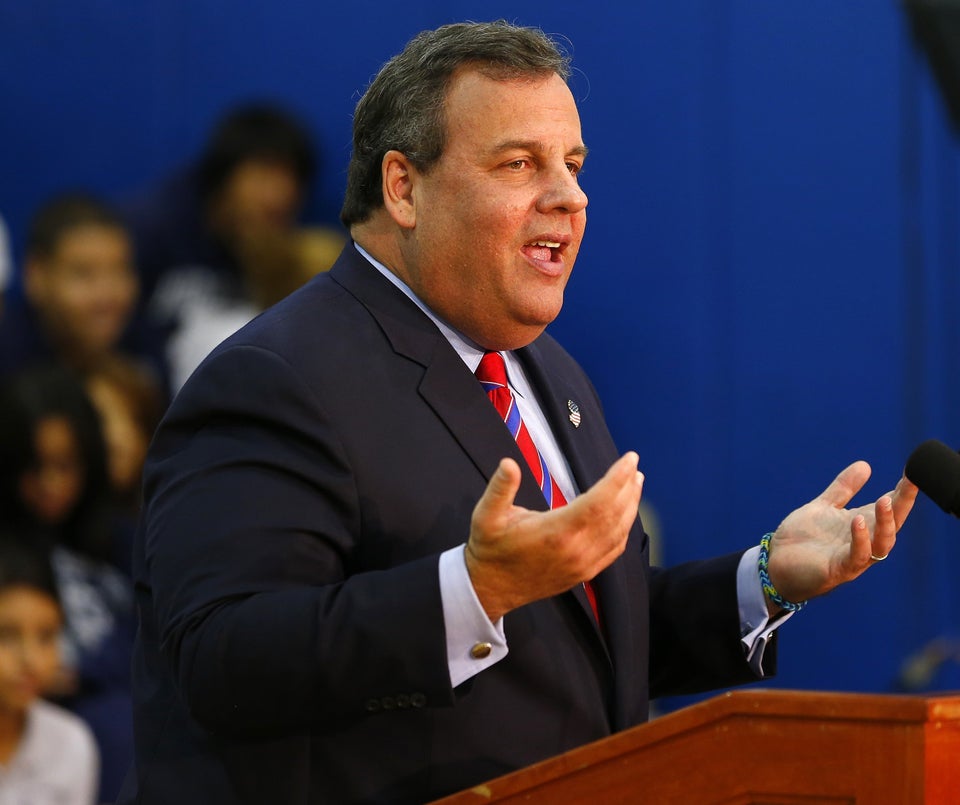 Chris Christie Is Absolutely Shocked
Popular in the Community