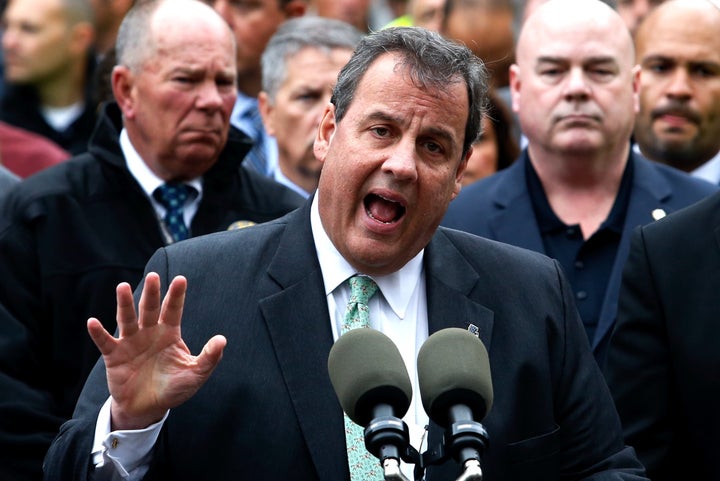 New Jersey Gov. Chris Christie (R), a close adviser to Donald Trump, called the GOP presidential nominee's remarks from 2005 about women "indefensible" and suggested he understood if hearing them led people not to vote for Trump.
Christie publicly addressed the incident for the first time on Tuesday morning while co-hosting "Boomer and Carton," a CBS New York sports talk radio show.
"It is completely indefensible. I won't defend it and haven't defended it," Christie told co-host Craig Carton. "That kind of talk and conversation, even in private, is just unacceptable."
"For me, this is just stuff that you can't be involved in and shouldn't even be thinking," Christie added.
Christie argued that the comments on the hot microphone in 2005, which were leaked on Friday, were not "immaterial" for voters on the fence about whether to vote for him.
"I don't think it's immaterial, but I don't think it's the only way you should make a judgment," he said.
"He's got 11 years of history since then. He's had the last 18 months or so that he's been running for president and the issues he's been talking about," Christie added. "And by the way, this is a race with another person and you have to evaluate her as well and her conduct and all the rest."
Still, the governor said he understands "anybody who wants to take it into consideration in making their choice, because obviously I said I was really disturbed and disappointed about it and I was embarrassed for him and his family."
Although he continues to support Trump, Christie conceded he deliberated over whether to maintain his support after the comments came to light.
"Well, you certainly have to think about it," Christie said, when asked whether he wavered in his support for the Republican nominee.
He even left open the possibility that he could withdraw his backing for the real estate mogul in the future.
"At this point I still support him," he said.
In addition, Christie claimed he had counseled Trump to apologize unequivocally and without deflecting to the Clintons' foibles. The governor was disappointed when Trump took a different course of action.
"I think he should have been much more direct and much more focused on just saying 'I'm sorry' and only 'I'm sorry,'" Christie said.
The governor thought Trump performed well in Sunday night's debate, but he implied he is unsure how much of a difference it will make.
"I think he did much better in the second debate and I think she did worse. But there is certainly also the overhang of" the leaked comments, Christie said.
Christie did not rule out the release of other damaging videos.
"Only Donald knows," he concluded.
This post has been updated with additional comments Christie made on the radio show.
HUFFPOST READERS: What's happening in your state or district? The Huffington Post wants to know about all the campaign ads, mailers, robocalls, candidate appearances and other interesting campaign news happening by you. Email any tips, videos, audio files or photos to scoops@huffingtonpost.com.
Before You Go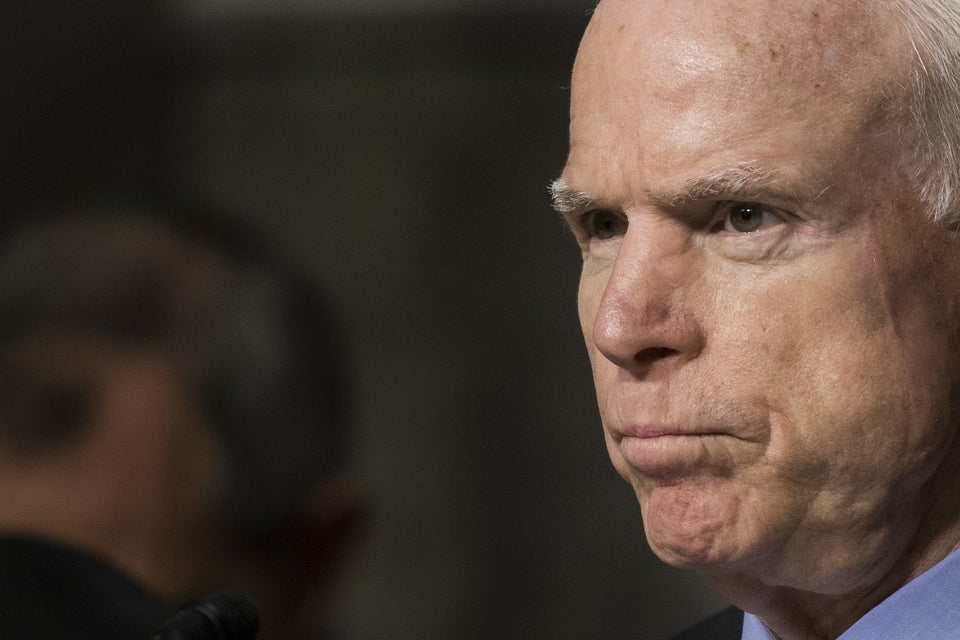 Republicans Who Have Withdrawn Their Support For Donald Trump
Popular in the Community