The ad, run by the New Jersey branch of the Communication Workers of America (CWA), argues that the Republican governor's plan to privatize the lottery would hurt small businesses and eliminate jobs in the state, which has an unemployment rate hovering around 10 percent. The spot cites a study by the Asian American Retailers Association contending that 7,000 jobs would be lost in New Jersey if the lottery were privatized.
"Even though New Jersey has an efficient, award-winning lottery, Governor Christie is stubbornly seeking to privatize it. This is a big gamble in terms of both job loss and our state's economy," Seth Hahn, legislative and political director for the New Jersey CWA, said in a statement. "With one in ten New Jerseyans already out-of-work, lottery privatization is a bad deal which would make foreign corporations rich while making things worse for taxpayers and small businesses."
GTECH, which operates lotteries elsewhere, is a subsidiary of an Italian company, while the retirement fund is based in Canada. Scientific Games International, another lottery operator. is based in New York. The foreign control of two-thirds of the partnership is highlighted in the CWA ad.
New Jersey's lottery machines have been operated by private companies since 1984. Under the governor's plan, management and marketing of the lottery system would likewise shift from the state Treasury Department to the private company.
In January, the Democratic-controlled New Jersey Assembly passing legislation to require lawmakers to approve any such deal to privatize lottery operations. A Democratic-controlled state Senate committee is holding a hearing on the bill Monday. Christie, who is facing a reelection campaign this year against state Sen. Barbara Buono (D-Metuchen), has opposed mandating that lawmakers approve the deal.
The governor has long had a rocky relationship with public employee unions, including the CWA, because of his advocacy for legislation to weaken collective bargaining rights and benefits for state and municipal workers. A Christie spokesman did not return a call for comment.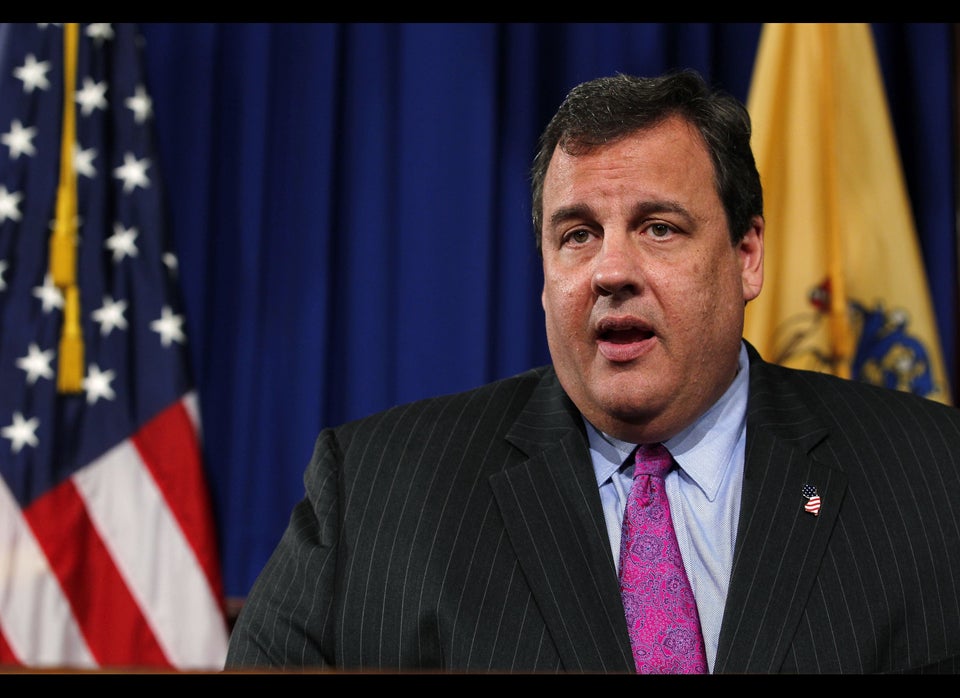 Chris Christie's Greatest Hits
Popular in the Community