Approval ratings for New Jersey Gov. Chris Christie (R) are the lowest they have been since he took office in 2010, a new Rutgers-Eagleton poll finds.
The survey finds that just 37 percent of New Jersey voters have a favorable view of Christie. This number has fallen seven points since Rutgers-Eagleton issued a similar poll two months ago. A 52 percent majority of voters say they disapprove of his job as governor.
This is far from the support Christie experienced in 2012 after Hurricane Sandy. A November 2012 Quinnipiac poll found that Christie's approval ratings were at 72 percent, which was the highest rating ever recorded for a New Jersey governor.
Things started to turn a corner in January 2014, however, when it was reported that members of Christie's administration had shut down lanes of the George Washington Bridge in September 2013 as an act of alleged political retribution against the mayor of Fort Lee, New Jersey. Christie was implicated in the scandal, known as "Bridgegate." His approval dropped to 53 percent that January. In December 2014, Christie was cleared of involvement with "Bridgegate" after a state investigation.
But during 2014, New Jersey voters grew more unsatisfied with how the governor was handling taxes and the economy, according to a series of Rutgers-Eagleton polls. Unemployment rates above the national average and a state budget deficit of over $800 million added to the tension.
Last week, Christie took a trip to London that many pundits have said seemed to be more about campaigning than state business. A Feb. 2 New York Times article raised questions about previous trips the governor had taken that were paid for by other people.
On Feb. 5, Bennett Barlyn, a former county prosecutor in New Jersey and a whistleblower against the administration, said he had spoken to federal agents regarding an investigation into Christie abusing power. The following day, United Airlines confirmed that it was cooperating with a federal investigation on Christie's former Port Authority chairman, David Samson.

The latest Rutgers-Eagleton poll was conducted between Feb. 3 and Feb. 10, as these news stories about Christie were unfolding.
When asked to explain why they thought Christie's poll numbers had fallen, 20 percent of voters cited the governor's "overall attitude, behavior, and personality"; 15 percent attributed it to the "Bridgegate" scandal; and 10 percent are turned off by his presidential ambitions and lack of attention to his current job as governor.
This is quite different from polls in 2012, when voters were favorable toward Christie because of his "honesty, integrity, and frankness" and New Jersey voters saw his personality in a positive light, labeling him a "fighter" and "a strong leader."
A Rutgers-Eagleton blog post quoted David Redlawsk, the director of the Eagleton Center for Public Interest Polling and a professor of political science at Rutgers University, as saying, "[Respondents] used words like 'arrogance,' 'rudeness' and 'abrasive' to explain the turnaround from his high flying post-Sandy days. And of course, all manner of mentions of Bridgegate and other scandals were offered."
Even before last week's spate of unfavorable news coverage for Christie, a Monmouth University survey found his job ratings declining, with 66 percent of New Jersey residents -- including more than half of Republican respondents -- saying they thought the governor was more concerned with his own political future than he was with governing the state.
Rutgers-Eagleton surveyed 694 New Jersey registered voters between Feb. 3-10, 2015, by landline and cell phone.
Ariel Edwards-Levy contributed reporting.
Before You Go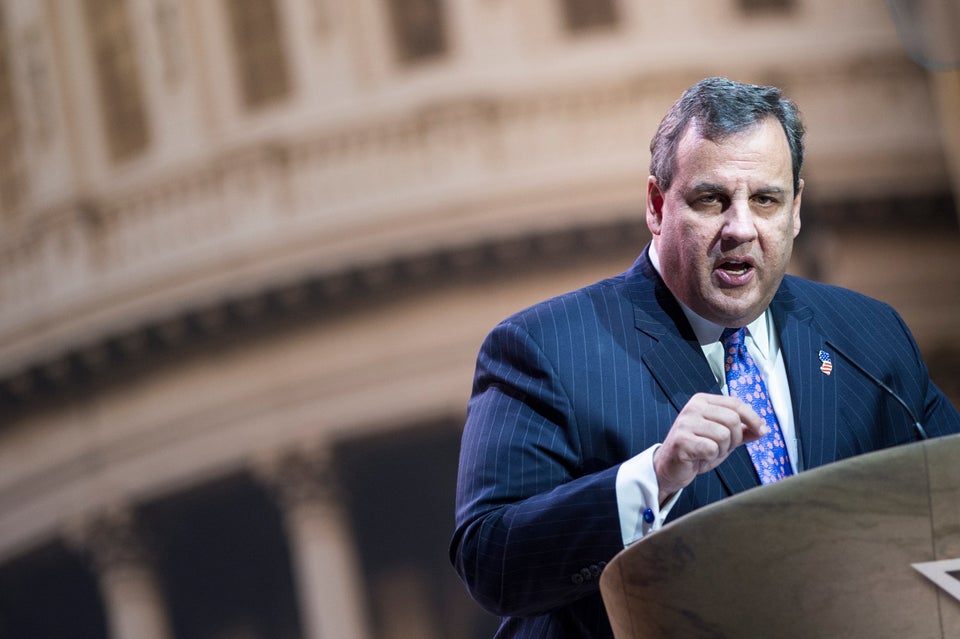 Chris Christie
Popular in the Community