Christie, a potential 2016 presidential contender who is up for reelection this year, defied conservative opponents of Obamacare by embracing one of its key components when he announced his plan to the Democratic-controlled state legislature in Trenton. So far, more than a dozen Republican governors, including Scott Walker of Wisconsin and Rick Perry of Texas, have declared their opposition to the Medicaid expansion.
"After considerable discussion and research, I have decided to participate in Medicaid expansion under the Affordable Care Act. While we already have one of the most expansive and generous Medicaid programs in the nation, including the second highest eligibility rate for children, we have an opportunity to ensure that an even greater number of New Jerseyans who are at or near the poverty line will have access to critical health services beginning in January of 2014," Christie said.
Expanding Medicaid in New Jersey would provide new health care coverage to an estimated 291,000 people through 2022, according to an analysis released by the Urban Institute and the Henry J. Kaiser Family Foundation in November. New Jersey would spend an additional $1.5 billion and receive $15.4 billion from the federal government to finance the expansion during that time period, the report predicted.
The health care reform law calls for Medicaid coverage to be available to anyone who earns up to 133 percent of the federal poverty level, which is $15,282 for a single person this year. When the Supreme Court upheld Obamacare last year, it gave states the option to refuse the Medicaid expansion because the program is jointly funded by the federal and state governments.
"These folks are consistently among those who need help the most -- men and women who have suffered trauma in their lives, live with mental illness, rely on New Jersey's emergency rooms for primary health care, or those citizens who lack insurance or access to treatment in other ways," Christie said.
The federal government will pay the full cost of insuring newly eligible people from 2014 through 2016 under the health care reform law expansion. That share declines over several years until it reaches 90 percent in 2022 and beyond. For other people on Medicaid, such as children, pregnant women and people with disabilities, the federal government pays states an average of 57 percent of the expenses.
The New Jersey Medicaid expansion actually would save the state $227 million in fiscal year 2014, Christie said. Some governors, like Jay Nixon of Missouri (D), expect to use new federal Medicaid funding to replace spending currently conducted by other state programs. Christie also echoed Kasich and other Republicans by noting his state's residents would pay federal taxes to finance Medicaid expansions in other states and not see benefits themselves if New Jersey doesn't participate.
Christie has opposed the health care reform law and has expressed some hostility to the Medicaid expansion in the past. He likened the Medicaid provisions in the health care reform law to "extortion" during an appearance at the Brookings Institution in Washington in July. Prior to the Supreme Court ruling, states that defied the Medicaid expansion under Obamacare risked losing all their federal Medicaid dollars. "I'm really glad that a majority of the Supreme Court still supports the notion, as a former prosecutor, that extortion is still illegal, even when done by the president of the United States," Politico reported Christie saying at the time.
Christie also previously indicated that New Jersey's Medicaid program was broad enough. "Medicaid is pretty well expanded in our state already because of the legacy of previous Democratic governors, and so I don't think there's a lot more for us to do in New Jersey in that regard," Christie said on Fox News Channel in July.
New Jersey currently doesn't provide Medicaid benefits to childless adults, though it does offer less-generous coverage to poor adults with incomes below 23 percent of the federal poverty level, which is $2,643 for a single person this year. New Jersey does offer Medicaid to the parents of poor children and to pregnant women who earn up to 133 percent of poverty.
Christie's Medicaid plan could provoke ire among conservatives who remain opposed to all aspects of Obamacare. Christie also angered some conservatives during the presidential campaign last year when he appeared with Obama and praised his handling of the response to Hurricane Sandy just days before Obama defeated GOP nominee Mitt Romney. Christie hasn't been invited to next month's Conservative Political Action Conference after being a featured speaker at the event last year.
"I am no fan of the Affordable Care Act. I think it is wrong for New Jersey and for America. I fought against it and believe, in the long run, it will not achieve what it promises. However, it is now the law of the land and I will make all my judgments as governor based on what I believe is best for New Jersey," Christie said on Tuesday.
Christie rejected another aspect of Obamacare when he twice vetoed bills passed by the Democratic-controlled state Legislature last year that would have established a state-run health insurance exchange. The exchanges will be websites where residents can comparison shop for coverage and learn whether they qualify for Medicaid or for tax credits to pay for private health insurance options that are available to people who earn between the poverty level, $11,490 for an individual this year, and four times that amount.
WATCH:
Related
Before You Go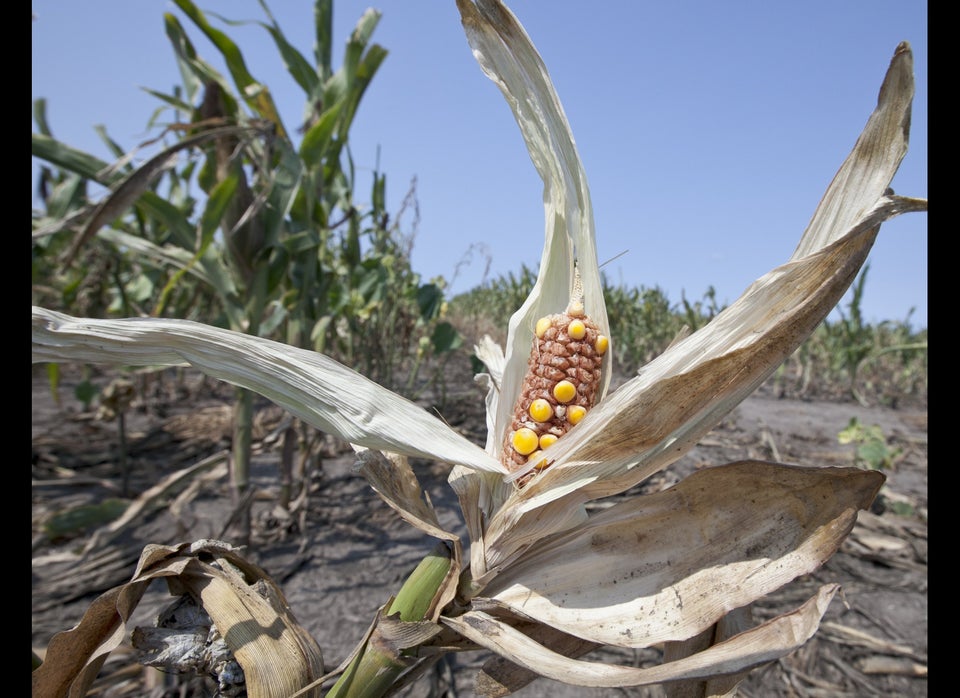 States With Medicaid Policies That Hurt The Poor
Popular in the Community