The contentious relationship between New Jersey Gov. Chris Christie (R) and state public school teachers does not seem to be smoothing over anytime soon.
"I'm tired of you people," he reportedly responded. Tomlinson also said they had a brief back-and-forth about the state's public school funding, per the Star-Ledger.
Slate reporter Dave Weigel, who was present at the campaign stop and witnessed the interaction, corroborated Tomlinson's version of events and elaborated on the pair's altercation. According to his story, Christie told the teacher: "[Schools] have more money now than they've ever had before. This is an old story from you folks, and they fail because you guys are failing in those schools. Have you ever sent your child to one of those schools?"
Wiegel also snapped a photo of Christie aggressively waving his finger at Tomlinson.
Christie spokeswoman Maria Comella disputed Tomlinson's and Wiegel's accounts, insisting to the Star-Ledger that the governor did not tell Tomlinson he was "tired of you people." Instead, she said he told the teacher that "no matter how much money we spend, it will never be enough for you people."
The letter reads, in part:
What do 'we people' want, Governor Christie? We want our schools back. We want to teach. We want to be allowed to help these children to grow, educationally, socially, and emotionally. We want to be respected as we do this, not bullied.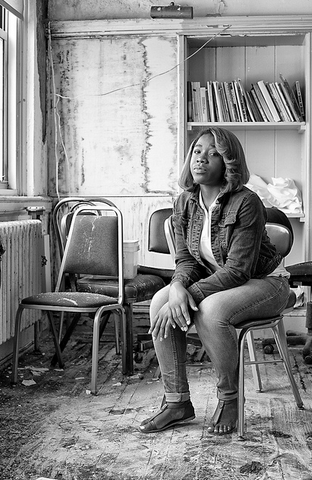 The State Of New Jersey Schools