Jan 28 (Reuters) - New Jersey's Republican Governor Chris Christie on Monday conditionally vetoed legislation that would increase the state's minimum wage to $8.50 per hour from $7.25 and tie it to the consumer price index.
Instead, Christie proposed a smaller rate increase to be phased in over three years, without linking future wage hikes to the index. Democratic leaders vowed to send their proposal to voters in November elections.
Calling the bill "lopsided," Christie said in his veto letter to the state's Democrat-led legislature that its wage hike would doom small businesses.
"The sudden, significant minimum-wage increase in this bill, coupled with automatic raises each year tied to the Unites States consumer price index, will jeopardize the economic recovery we all seek," he wrote.
Christie sent the bill back to lawmakers, suggesting a $0.25 per hour increase immediately, with an increase next year of $0.50 and a final raise of $0.25 in the third year.
He also said the legislation should include an increase to the benefit amounts provided under the state's Earned Income Tax Credit program.
Assembly Speaker Sheila Oliver said in a statement that the conditional veto was "unacceptable."
"Any proposal that lacks annual adjustments to ensure wages keep pace with the economy is not a real solution," she said.
She said lawmakers have the simple majority of votes they need to put the issue on the ballot for voters to decide in November.
On Jan. 1, ten U.S. states increased their minimum wage rates by between 10 and 35 percent. New York Governor Andrew Cuomo earlier this month proposed an increase of the state's minimum wage to $8.75 an hour from $7.25.

Before You Go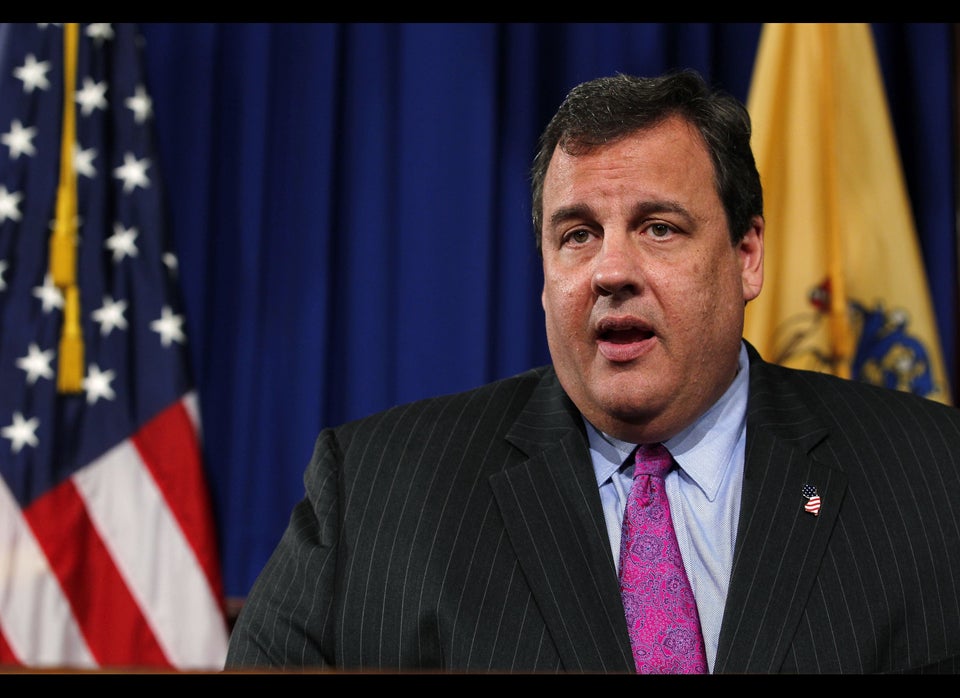 Chris Christie's Greatest Hits
Popular in the Community