 New Jersey Gov. Chris Christie's office responded forcefully on Saturday to an MSNBC report alleging he held Hurricane Sandy funds hostage.
A segment of Reed's statement, via Business Insider:
"MSNBC is a partisan network that has been openly hostile to Governor Christie and almost gleeful in their efforts attacking him, even taking the unprecedented step of producing and airing a nearly three-minute attack ad against him this week. Governor Christie and his entire administration have been helping Hoboken get the help they need after Sandy, with the city already having been approved for nearly $70 million dollars in federal aid and is targeted to get even more when the Obama Administration approves the next rounds of funding. The Governor and Mayor Zimmer have had a productive relationship, with Mayor Zimmer even recently saying she's 'very glad' he's been our Governor. It's very clear partisan politics are at play here as Democratic mayors with a political axe to grind come out of the woodwork and try to get their faces on television."
The Christie team was responding to Saturday comments by Hoboken, N.J. Mayor Dawn Zimmer on MSNBC's "Up With Steve Kornacki." She charged that the governor held Hurricane Sandy relief funds hostage from her city to force her to approve a development plan that overly favored one specific property holder.
"I cannot give a windfall to one property owner because the governor and other people want me to do it," Zimmer said.
In a statement to MSNBC's "Up With Steve Kornacki," Christie's office denied the allegations as "outlandishly false." The property owner favored in the deal allegedly being pushed by Christie's office, the Rockefeller Group, told "Up With Steve Kornacki" that they had no knowledge of any such claims.
"If it turns out to be true, it would be deplorable," the company said in a statement to the show.
Before You Go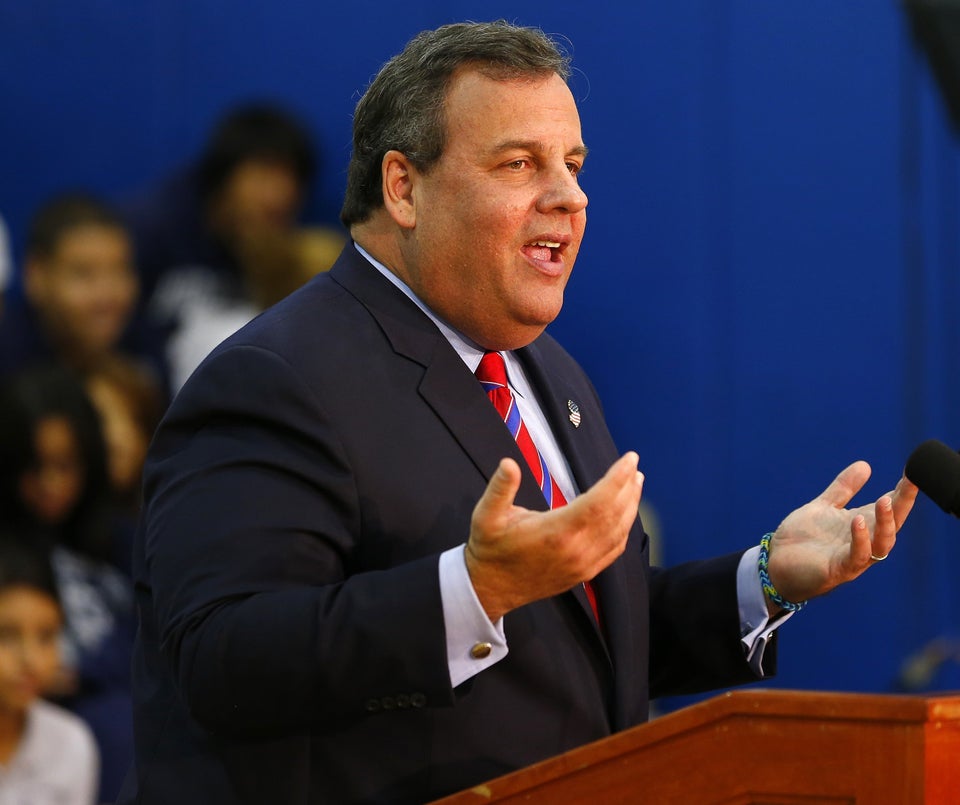 Chris Christie Is Absolutely Shocked
Popular in the Community