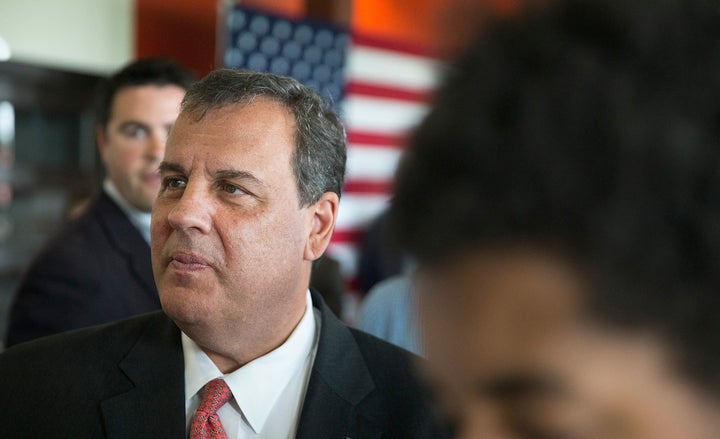 WASHINGTON -- In recent days, GOP presidential candidates have been making news for their suggestions that Muslims, somehow, aren't fully American.
Ben Carson asserted on Sunday that a Muslim person should not be president of the United States. Donald Trump also said he isn't sure whether he could support a Muslim in the Oval Office, and argued that there is a "very severe problem" with some Muslims in this country.
Last week, Trump also faced criticism for not pushing back on a questioner at one of his town halls who said Muslims are a "problem" in America and charged that President Barack Obama practices Islam.
New Jersey Gov. Chris Christie (R) so far hasn't weighed in on the controversy, but the 2016 GOP contender has faced past criticism from his party on this issue for another reason: He stood by his nomination of a Muslim man to be a state judge, despite concerns from some Republicans that the man was a terrorist and would implement Sharia law.
In 2011, Christie nominated Sohail Mohammed for a seat on the New Jersey Superior Court of Passaic County. Mohammed was an immigrant from India and rose to prominence as a leader in the Muslim community. He helped the FBI understand Muslim culture, and after the 9/11 terrorist attacks, he spoke out against the government's targeting of Muslim and Middle Eastern individuals.
"Sohail worked effectively and very appropriately with the U.S. Attorney's Office (of New Jersey) and the FBI in bridging relations and providing outreach with the Muslim community," Michael Drewniak, Christie's spokesman, said at the time. "And he did it at a time when federal law enforcement in New Jersey needed someone like him to do that."
But Christie and Mohammed quickly faced attacks from some conservatives.
Mohammed faced similar treatment when he went before the state's Senate Judiciary Committee. Legislators asked him to define the word "jihad" and to state whether he ever objected to the term "Islamo terrorist."
Despite these attacks, Christie stood by Mohammed.
During a press conference in August 2011, Christie said flat-out that the criticism of Mohammed had nothing to do with his background and everything to do with the fact that he was Muslim.
"They are criticizing him because he is a Muslim American ... Sharia law has nothing to do with this at all -- it's crazy! It's crazy. The guy's an American citizen," Christie said.
"This Sharia law business is crap. It's just crazy, and I'm tired of dealing with the crazies," he added. "It's just unnecessary to be accusing this guy of things just because of his religious background."
The New Jersey legislature did end up confirming Mohamed to the bench. He is still a judge in the state.
Christie's campaign didn't return a request for comment on whether a Muslim can be president. But in an interview with NBC on Friday, he said Trump shouldn't have let the questioner's comments on Muslims go unanswered.
"I wouldn't have permitted that if someone brought that up at a town hall meeting of mine. I would've said, 'No, listen, before we answer, let's clear some things up for the rest of the audience,'" he said. "And I think you have an obligation as a leader to do that."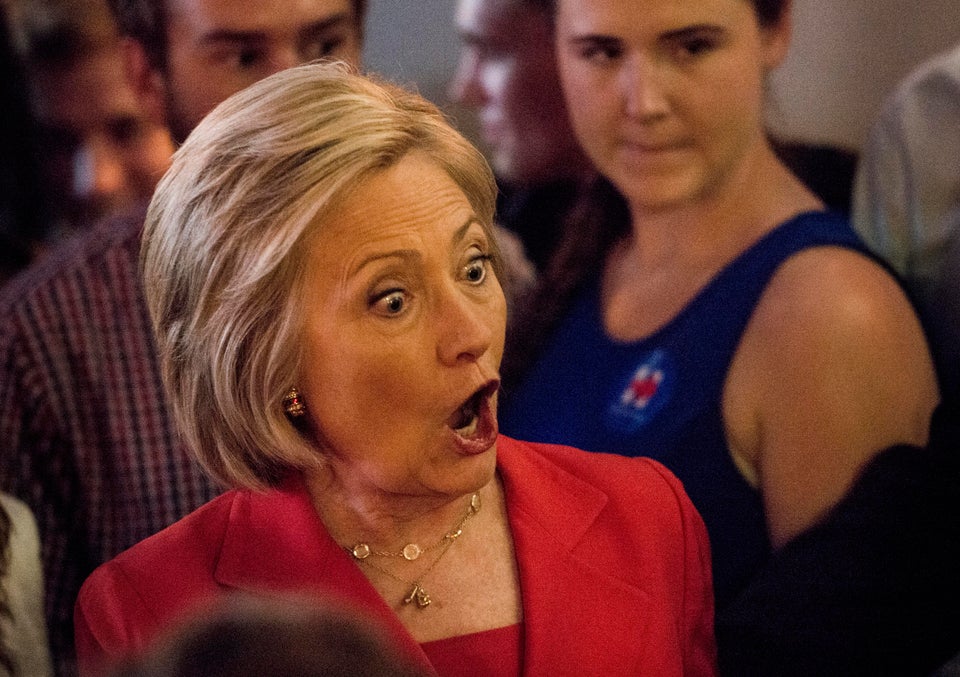 Most Awkward Moments On The 2016 Campaign Trail
Support HuffPost
The Stakes Have Never Been Higher
Popular in the Community