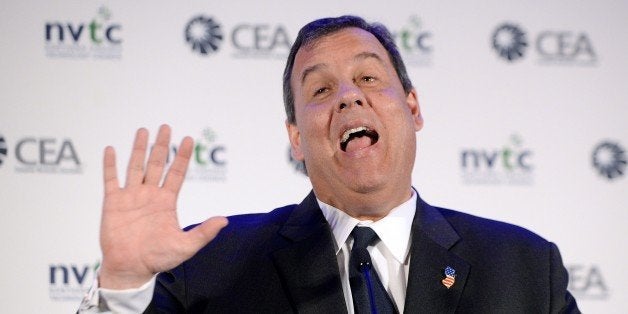 New Jersey Gov. Chris Christie (R) ribbed reporters for their coverage of the George Washington Bridge lane closure scandal at an annual press roast Wednesday night, telling one journalist to "clean the shit out of your ears."
According to audio of the event obtained by Bloomberg News and International Business Times, Christie delivered a biting, often profane speech at the annual New Jersey Legislative Correspondents Club Show in Hamilton, New Jersey, taking aim at journalists covering Bridgegate and his spending habits, among other issues.
Christie, who is considering running for president in 2016, has been a regular at the dinner, and in 2012 teamed up with then-Newark Mayor Cory Booker (D) for a "Seinfeld" inspired video. This year, however, things were different.
"The reason we don't have a video is that we just don't give a shit anymore," Christie said, according to IBTimes. "We don't give a shit about this or any of you."
He also referenced a car accident a reporter had gotten into on the way to the event.
"Why wasn't the car bigger and why weren't more of you in it?" he joked, according to Bloomberg.
The governor reserved some of his sharpest barbs for Claude Brodesser-Akner, a reporter who covers Christie for the Star-Ledger.
"This is a guy who says he doesn't know what I'm doing every day," Christie said of the reporter. "Then just get the fuck away from me. Every time I turn the corner in New Hampshire, you and that beard are there. So here's my suggestion: Open your eyes, clean the shit out of your ears, and pay attention."
According to Bloomberg, reporters attending the event had roasted the governor prior to his remarks, mocking his relationship with GOP megadonor Sheldon Adelson and his recent entertainment expenses.
Christie's camp said the governor's remarks were made "in jest" and intended to be off the record.
"All of the songs and acts of the night, including the Governor's obvious parody of himself, were in jest and along with the spirit of the evening," Christie spokesman Kevin Roberts said in a statement, according to Politico. "This is in keeping with what the dinner is about -- bringing people together off-the-clock for a night of comedy and self-deprecation in support of the Press Foundation's scholarship programs. That anyone would misrepresent the traditional lighthearted nature of the event is a disservice to everyone involved."
Christie has had a tense relationship with his state's press corps. In January, he accused reporters of acting like "children." In 2012, he tore into a reporter at a press conference, calling a journalist who asked him an off-topic question an "idiot."
"Did I say on-topic?" Christie asked. "Are you stupid? On-topic, on-topic. Next question."
On Thursday, Christie said he believed the press had unfairly tied him to the Bridgegate controversy and asked for an apology.
"I do believe there's an absolute bias and a rush to judgment," he said in an interview with CNBC. "Now we're 15 months later. Where are the apologies pouring in? Not one thing I said the day after the bridge situation has been proven wrong."
Before You Go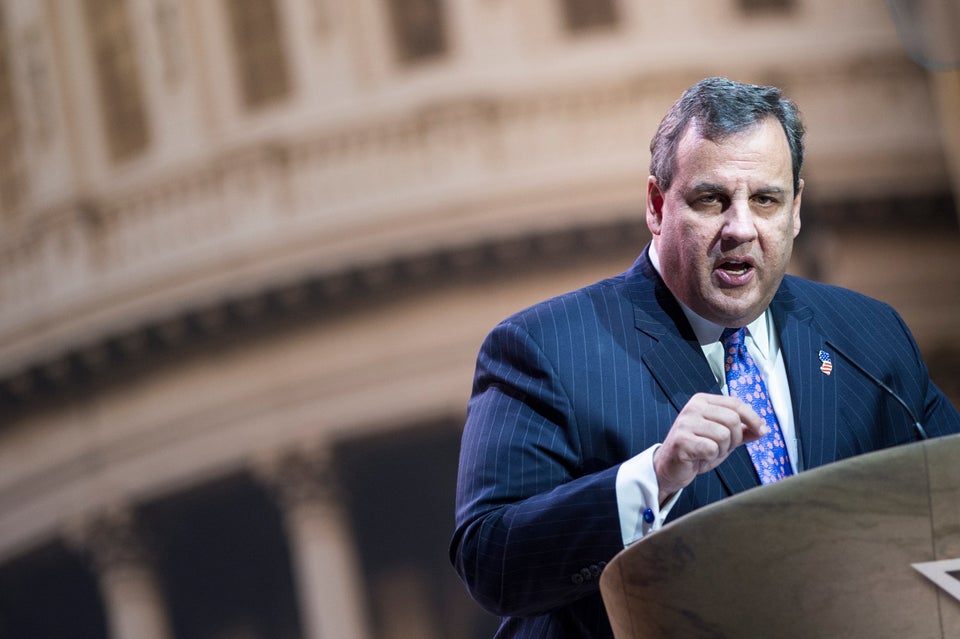 Chris Christie
Popular in the Community