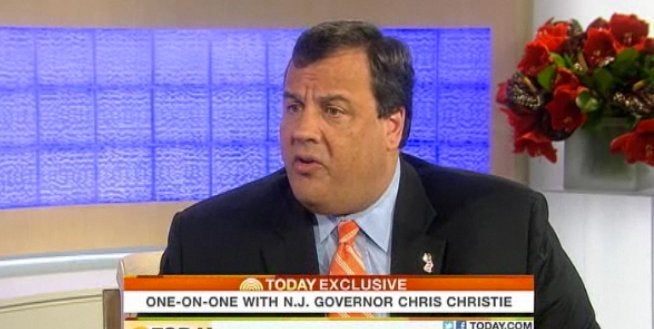 TRENTON, N.J. — New Jersey Governor Chris Christie says he thinks President Barack Obama should follow his lead and personally engage in budget talks with lawmakers.
Speaking on NBC's "Today" show on Friday, Christie said "you can't negotiate through a second person." The Republican suggested the first thing Obama do about debt ceiling talks is "show up."
"Everybody needs to bring skin to the game," said the New Jersey governor.
Christie's comments come one day after reaching a compromise with Democratic leaders to require public employees in New Jersey to pay more for health and pension benefits.
In an interview with The Associated Press, Christie called the deal his greatest accomplishment since taking office in 2010.
During the one-on-one, the GOP governor who was elected into office last year was asked about sharp remarks he recently directed toward a voter after she asked him about where his children go to school in the context of where he stands on education policy.
"You don't send your children to public schools," a woman said to the governor, according to CBS New York. She continued, "You send them to private schools, so I was wondering why you think it's fair to be cutting funding to public schools?"
Christie's response: "It's none of your business. I don't ask you where you send your kids go to school, don't bother me about where I send mine."
Host Matt Lauer told Christie that even he was "surprised" by the governor's comments before playing a clip of the exchange that had gone down. He asked the Republican governor if his remarks were "a little harsh" even for someone known not to mince words.
Christie said, "No it's not, because her point is completely ridiculous. I shouldn't be able to make decisions about budgetary issues that relate to public schools because my children go to private school, that was the question. And, it's none of her business where I send my kids to school."
REAL LIFE. REAL NEWS. REAL VOICES.
Help us tell more of the stories that matter from voices that too often remain unheard.