New Jersey Gov. Chris Christie (R) is adamant that he did not aid in President Barack Obama's reelection by heaping praise on his leadership in the wake of Hurricane Sandy.
"First of all, I didn't help [Obama] win," Christie told ABC News' Barbara Walters in an interview for part of her "10 Most Fascinating People of 2012" series, which airs Wednesday. "The fact of the matter is President Obama won the election pretty comfortably ... I was doing my job as I saw fit to do it. And I told the truth, like I always do. The president did step up and help tremendously in New Jersey."
Hurricane Sandy pummeled the northeast in the final stages of the 2012 election season, dealing massive damage to New Jersey. In the superstorm's aftermath, Christie, a popular surrogate of then-GOP presidential nominee Mitt Romney, backed away from his confrontational tone and praised Obama for his efforts to jumpstart the crippled state's recovery process. Christie's apparent embrace of Obama during the disaster reportedly irked the Romney campaign, and would eventually fuel a narrative pushed by some conservatives that the storm crushed the Republican's momentum and propelled Obama to victory.
Christie has repeatedly chastised Republicans for suggesting that he was somehow responsible for Romney's loss.
In an earlier excerpt of Walters' interview with Christie, the ABC News host asked if the New Jersey governor was "too heavy" to be president, adding that people might be concerned about his health.
While Christie reportedly declined to give any hints about potential aspirations for a 2016 White House run, he called Walters' question "ridiculous."
"Well, I've done this job pretty well and I think people watched me for the last couple weeks and during Hurricane Sandy doing 18-hour days and getting right back up the next day and still being just as effective, so I don't really think that would be a problem," Christie said.
Support HuffPost
The Stakes Have Never Been Higher
Before You Go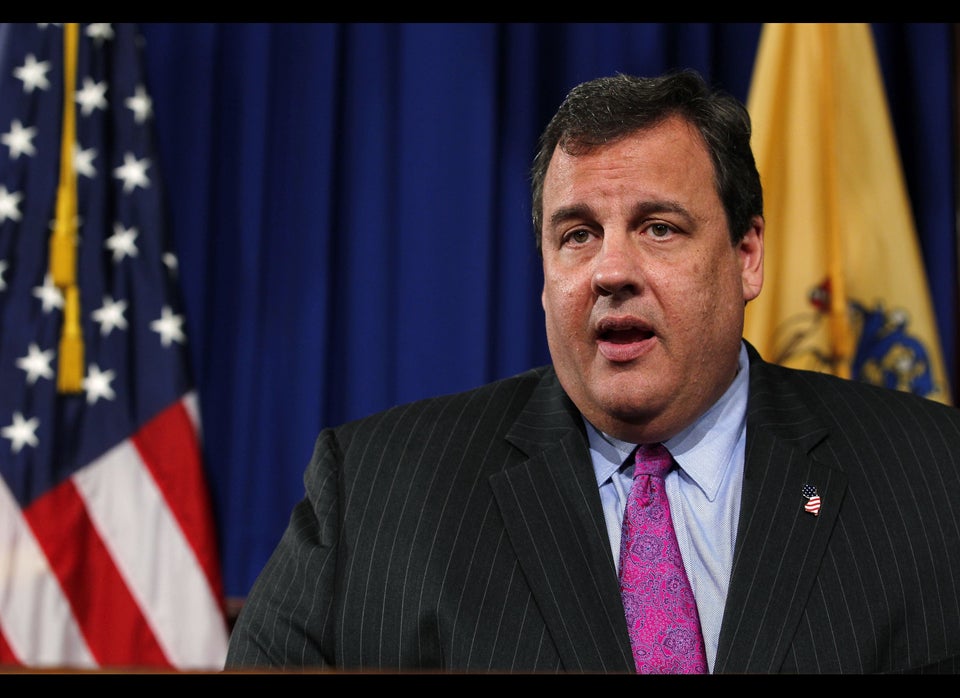 Chris Christie's Greatest Hits
Popular in the Community