New Jersey Gov. Chris Christie's (R) continuing popularity among independents and Democrats makes him one of the nation's most well-liked politicians, even as he remains far from the first choice of many Republicans, two new polls show.
In a survey released Monday by Quinnipiac University, voters were asked to rate political figures on a 1 to 100 temperature scale, indicating how popular each politician is. Christie was rated at 53.1 degrees, the "hottest" of all the people polled. Hillary Clinton, one degree behind, was the only other politician to score above 50. The poll also found Sen. Elizabeth Warren (D-Mass.) rated at 49.2 degrees, while President Barack Obama hit 47.6 on the temperature scale.
Much of Christie's strength comes from the relatively warm opinions of him held by Democrats and independents, with both groups rating him above 50 degrees. Although Christie scored a healthy 59.8 percent among GOP voters, that figure put him eighth out of twelve Republicans in the poll, behind Rep. Paul Ryan (R-Wis.), Sen. Ted Cruz (R-Texas), Sen. Marco Rubio (R-Fla.), Wisconsin Gov. Scott Walker (R), Sen. Rand Paul (R-Ky.), former Florida Gov. Jeb Bush (R) and former Sen. Rick Santorum (R-Pa.).
As The Atlantic Wire notes, this measurement isn't a guarantee of electoral success -- in 2006, Rudy Giuliani held a commanding 64 degree "hotness" score, with a 71.7 degree average among Republicans, while eventual nominee John McCain scored just 57.7 degrees, and 62.2 degrees among Republicans.
A second Monday morning poll from Monmouth University also found that Christie is viewed favorably among all political groups, but generates less excitement among the GOP base than other prominent Republicans. In a 2016 presidential match-up against Clinton, Christie won independent voters and trailed overall by just 4 points, garnering 39 percent to her 43 percent, the poll found. Rubio, Bush and Cruz all lagged behind Clinton by more than 10 points among those polled.
"While Christie and Paul duke it out in a civil liberties versus national security debate, neither of the two garners the same amount of GOP affection as Ryan, Rubio, or Bush," poll director Patrick Murray said in a release. "But Christie does far better among independent voters than any of his fellow Republicans."
Asked to describe Christie in a word or phrase, voters characterized him as honest and straightforward, but also opportunistic and bullying. The most common response mentioned his weight.
The Quinnipiac poll surveyed 1,468 registered voters between July 28 and July 31, while the Monmouth poll surveyed 850 registered voters between July 25 and July 30.
CORRECTION: Due to an error in the Monmouth poll's release, this post initially misstated the dates during which the survey was conducted.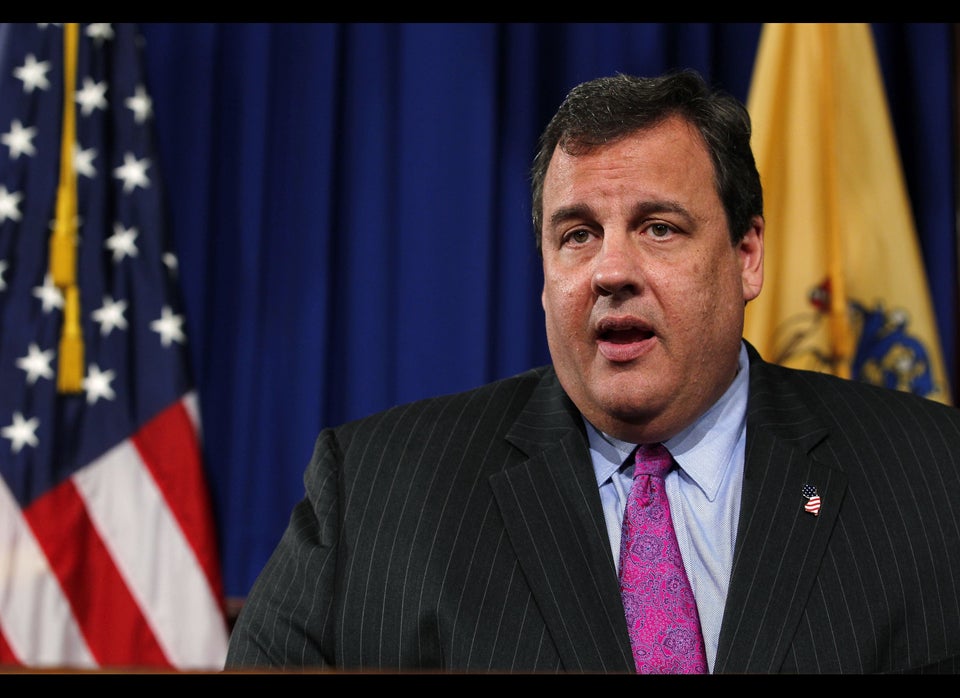 Chris Christie's Greatest Hits