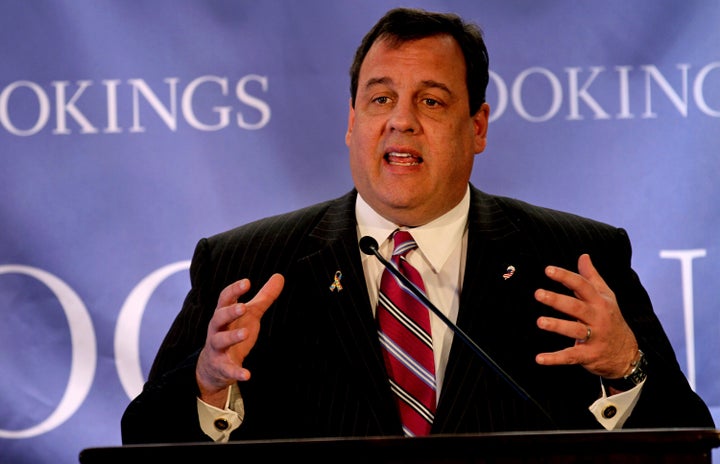 NEW YORK (Reuters) - New Jersey Governor Chris Christie is often mentioned as a presidential contender, but fewer than one in four voters in his home state would back him as a candidate, a poll released on Thursday said.
Two-thirds of registered voters "oppose Chris Christie for president in 2012," according to the Rutgers-Eagleton Poll.
Fewer than half of Republicans and a quarter of independents support Christie as a candidate, the poll found.
"This does not mean a future try would be opposed, just that New Jerseyans aren't joining the national media's storyline that Christie could take the nomination in 2012 if he wanted it," said David Redlawsk, director of the Rutgers-Eagleton Poll and professor of political science at Rutgers University in New Jersey.
Christie, a former prosecutor, has been seen as a rising Republican party star since taking office last year and pushing a lean-government, low-tax agenda. But he has said he did not think he was ready to be president and did not plan to run in 2012.
New Jersey voters are unconvinced the buzz surrounding the governor's political future is good for the state, the poll found.
Nearly two-thirds of those polled said having a governor on the national stage makes no difference or hurts the state's image, while a third of voters said it was a good thing for New Jersey.
The poll of 773 registered voters was conducted from March 28 to April 4 and had a margin of error of plus or minus 3.5 percentage points.
(Reporting by Edith Honan; Editing by Jerry Norton)
Popular in the Community