Much like getting sand in your swimsuit, New Jersey Gov. Chris Christie (R) rubbed people the wrong way over the holiday weekend.
On Friday, Christie shut down New Jersey's government when a budget could not be passed. Due to the shut-down, all state-run beaches were closed for the Fourth of July weekend.
Come Sunday, aerial photos of Christie lounging with family and friends on an otherwise empty Island Beach State Park went viral.
Although there is an official governor's residence in the park, the beach was one of several that Christie ordered closed.
And now New Jersey residents are getting in on the fun.
Larry Watkins and Tommy Oldewurtel, two Garden State locals in their 50s, decided to blast the governor by building a sand sculpture at Seaside Heights, New Jersey, which is near Island Beach State Park, where Christie was caught sunbathing.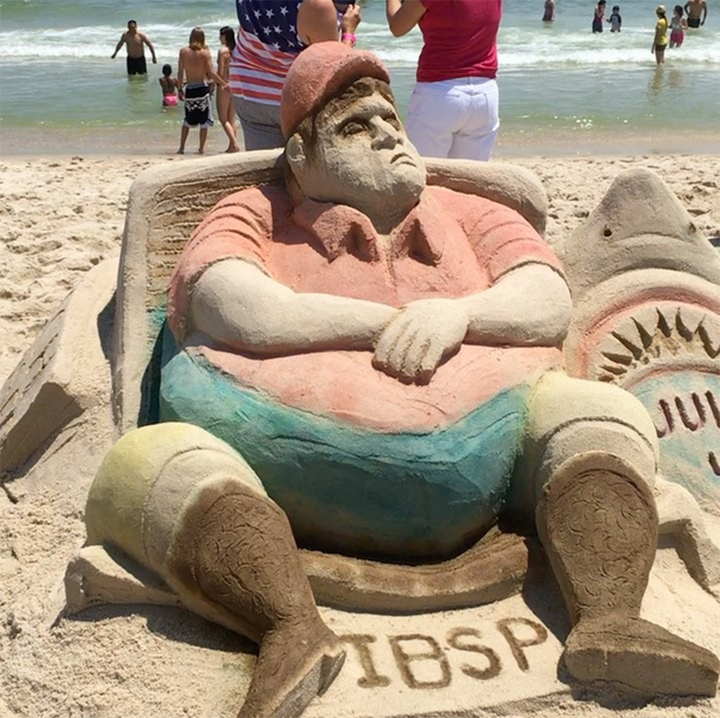 But the best part is the back: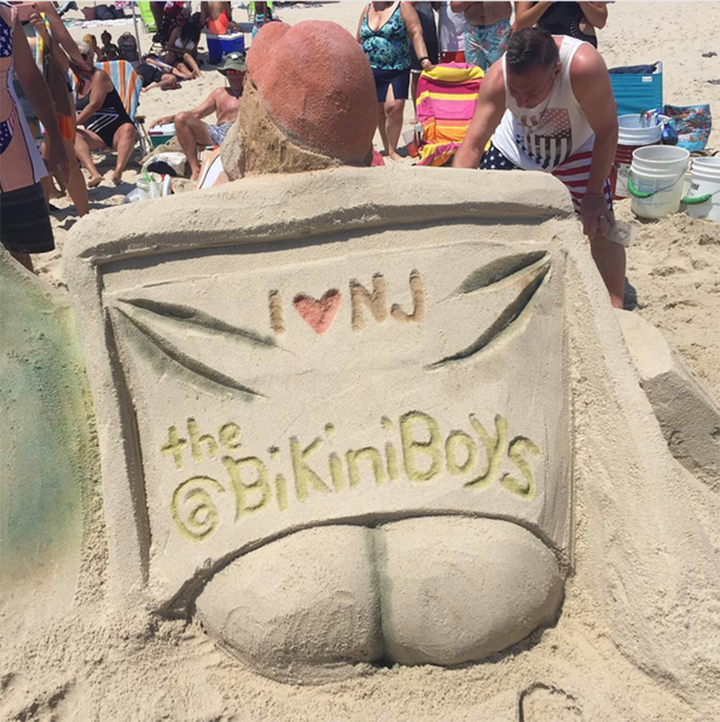 The men belong to a sand sculpture crew that calls itself "The Bikini Boys." The group makes sand sculptures every week, according to Tyler Bobal, a 24-year-old, who is involved in the crew along with his father, Dave.
And although the back of the sculpture reads "@bikiniboys," the group's Instagram page is actually @thebikiniboys. The former will take you to an NSFW account. 
Bobal told HuffPost that the group usually does sand sculptures of cartoons, superheroes or beach toys, like shovels and buckets. But this weekend they found their muse in their local government.
"In this case we saw the photo of Chris Christie sitting on the beach basically by himself and knew immediately that that's what the day's sand sculpture was going to be," Bobal told HuffPost.
The sculpture took about four hours to create, Bobal said, but the photos of the sculpture, which were posted all over social media — along with its sentiment — will last forever.
Calling all HuffPost superfans!
Sign up for membership to become a founding member and help shape HuffPost's next chapter