WASHINGTON -- In the aftermath of Hurricane Sandy, New Jersey Gov. Chris Christie (R) famously declared in tourism ads that the state was "stronger than the storm." The question going into the 2016 Republican presidential primary is whether the prospective contender is strong enough to withstand the persistent criticism over his handling of the state's recovery. Protesters recently followed the governor to Iowa, and on Tuesday, a Boy Scout confronted Christie at a town hall meeting in Freehold, New Jersey.
The 12-year-old, Zachary Seemar, has been living in a trailer for the past two and a half years with his parents and older brother. According to news accounts, the boy asked Christie why the permit process to allow his family to rebuild its destroyed home was taking so long. After Seemar read from his prepared text, Christie praised him: "That's a lot of pressure. You did very well."
Christie went on to explain that each town has its own regulations and process to return residents to their homes. He had Seemar write down his address and promised to have a staffer follow up with him.

The governor hasn't always been so kind to those challenging the pace of the recovery. Some 15,000 residents, like Seemar and his family, remain displaced. At a recent event in Iowa, Christie made fun of a protester who is still displaced by the storm and had flown to the event.
"My people follow me everywhere ... It's fabulous," the governor joked to the audience. "I'm magnetic. They can't stay away from me."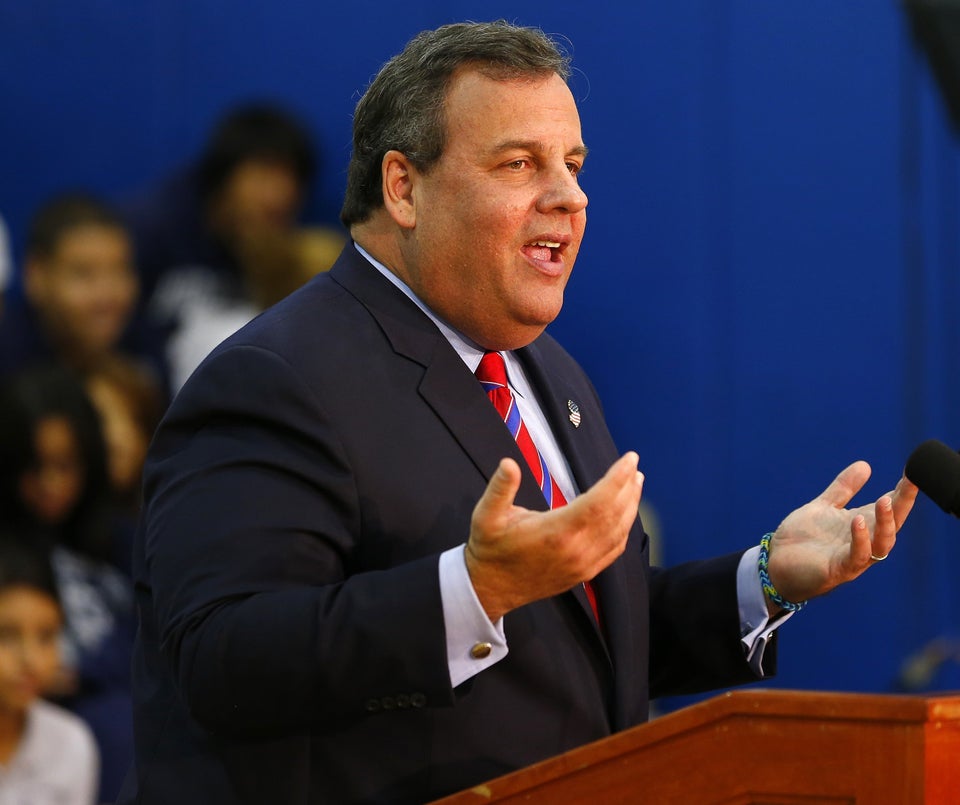 Chris Christie Is Absolutely Shocked
Popular in the Community