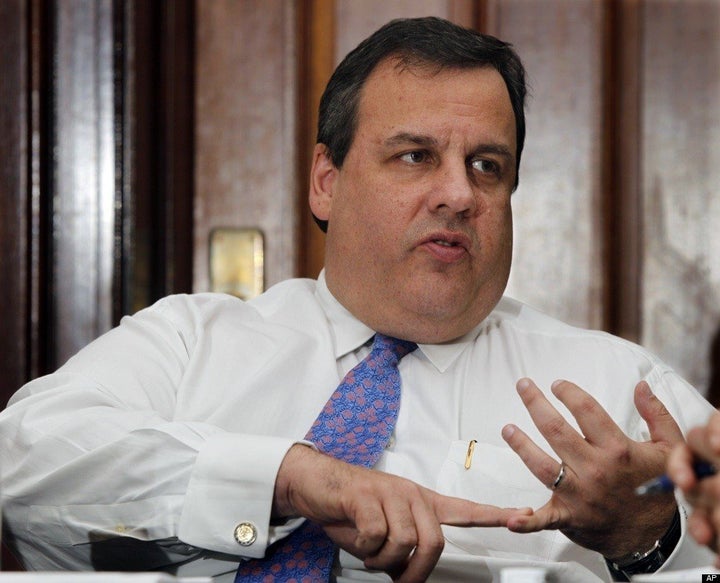 NEW YORK (Reuters) - New Jersey Governor Chris Christie announced a pilot program on Thursday that would allow private companies to run public schools in some of the state's chronically underperforming school districts.
The public-private partnership would authorize school management organizations to operate five schools, and would target some of the 100,000 New Jersey students now enrolled in 200 chronically failing schools, the governor's office said.
The state's teachers union, which has clashed with the Republican governor over cuts to school aid and other issues, said the plan was part of Christie's "ongoing effort to privatize public education in New Jersey."
Christie's proposal comes amid a contentious national debate over how to improve public schools and the role of the private sector -- including autonomous charter schools -- in the education of American schoolchildren.
School management organizations are involved with 700 schools in 31 states, according to Christie's office.
The New Jersey proposal comes on the heels of a ruling by the state's highest court that Christie's education cuts of about $1 billion last year were unconstitutional and had shortchanged disadvantaged students.
The court ordered the state to spend about $500 million more on its poorest schools in the next year.
Christie has called the ruling shortsighted, saying that school reform "goes beyond dollars and cents."
On Thursday, Christie said the pilot program would provide an "innovative alternative" to failing schools.
"Perhaps most importantly, through the knowledge that change is on the way, this program will begin to restore hope in communities where failing schools deny children hope and opportunity," Christie said in a statement.
Christie has appointed as his acting education commissioner Christopher Cerf, the former president of Edison Schools Inc., the country's largest private-sector manager of public schools. The company is now called EdisonLearning.
(Reporting by Edith Honan; Editing by Barbara Goldberg and Jerry Norton)
Related
Popular in the Community