Two Thursdays ago, the New Jersey governor conducted a town hall meeting in Branchburg, N.J. According to the Associated Press, one of the softer questions of the night came from 4-year-old Tommy Zaninelli.
"What's your favorite TV show?" the child asked.
Christie explained that he was a fan of watching sports on TV, but lacked a favorite show beyond ESPN. The governor then bounced the question back to the child, who answered that his top TV pick was Scooby Doo.
"Well, when I was four, my favorite show was Scooby Doo too," Christie replied. "So, that's a pretty good show. I like that show, so keep watching that show."
On Sunday, Christie's love for Scooby Doo at age four hit an apparent roadblock. PolitiFact New Jersey published a report revealing that the show premiered on Sept. 13, 1969. Christie was born on Sept. 6, 1962, which would mean he could not have viewed the show until one week after his seventh birthday.
Some of the toughest questions at Christie's town halls have come from bright children. One month ago, the governor held an event in Manasquan, N.J., where third-grader Ellen Gallagher asked him if he was making a 2016 presidential run.
Drawing immediate laughter and applause from the crowd, Christie quipped "do you work for MSNBC?", before telling the girl that he was focused on his job as New Jersey governor.
Before You Go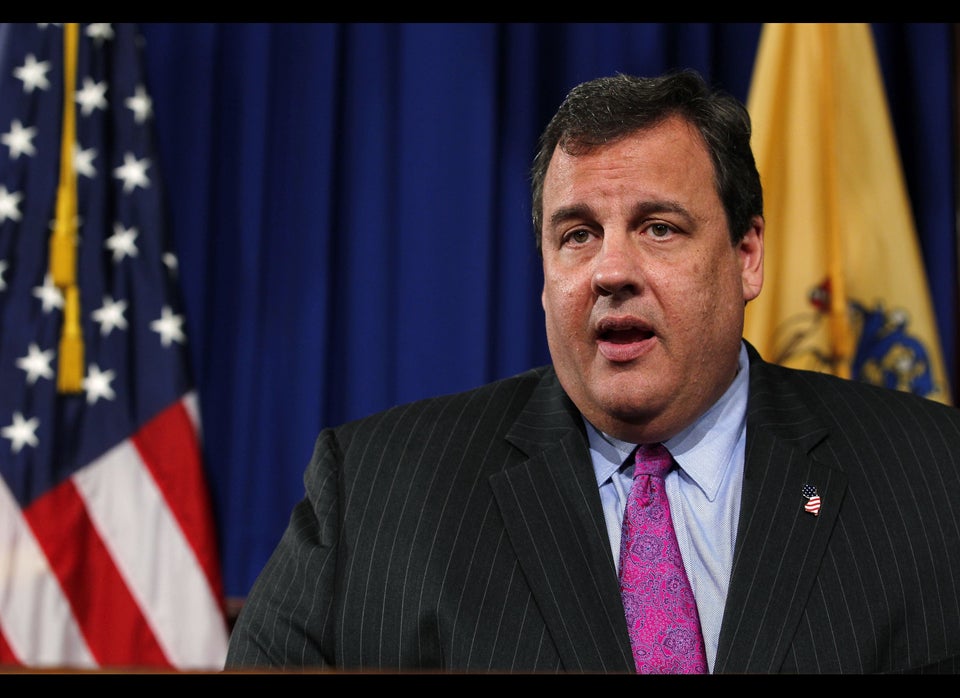 Chris Christie's Greatest Hits
Popular in the Community