 New Jersey Gov. Chris Christie (R) is under attack by the state's Assembly speaker for bringing up her race during a discussion about school vouchers on Tuesday afternoon.
Assembly Speaker Sheila Oliver (D-East Orange) criticized Christie for "racial polarization" and "19th century" behavior after citing Oliver's race when he accused her and Democrats of blocking his school voucher and urban education plans.
"We have an African-American, female speaker of the Assembly who represents communities like East Orange and Orange where there are failing schools all over and she refuses to let people vote on this bill," Christie said at a town hall meeting in Paterson according to WNYC.com.
Oliver fired back Tuesday evening, releasing a statement accusing the governor of injecting her race into the discussion rather than focusing on new ideas for education policy. She accused Christie of developing "expensive and ill-conceived" education policies that won't work and won't pass the Democratic-controlled legislature.
"Upon learning more about what the governor said about me today, I want to make clear that I am appalled," Oliver said. "I have never, nor will I ever, reference the governor's ethnicity, or make a veiled reference to the color of his skin, yet that's exactly what Gov. Christie did today when discussing me, as if it was the 19th century. Governor - if you have a problem with me, call me by name."
Christie's spokesman, Michael Drewniak, told The Star-Ledger on Wednesday that the remarks were taken out of context and the focus should be on education, not race.
"We're sorry the speaker misinterpreted the Governor's remarks in that way," Drewniak told The Star-Ledger. "This was about one thing and one thing only - bringing all educational opportunities to children in our urban centers."
Oliver is the state's first black woman to serve as Assembly speaker. She is also the second black woman in U.S. history to head a state legislative chamber. Oliver has held the speakership for Christie's entire governorship and has had a close relationship with the Republican governor at times, including helping him to pass property tax measures. She is considering a bid for the U.S. Senate against Newark Mayor Cory Booker (D) next year.
Christie's Democratic opponent in this year's gubernatorial race, state Sen. Barbara Buono (D-Metuchen), jumped to Oliver's defense Wednesday morning.
"Instead of addressing the big challenges facing our inner city communities – struggling schools, soaring income inequality, stagnant wages, and high unemployment – Governor Christie's only answer is to play the politics of division," Buono said in a statement. "That's not leadership, and it's not the way to move New Jersey forward."
Before You Go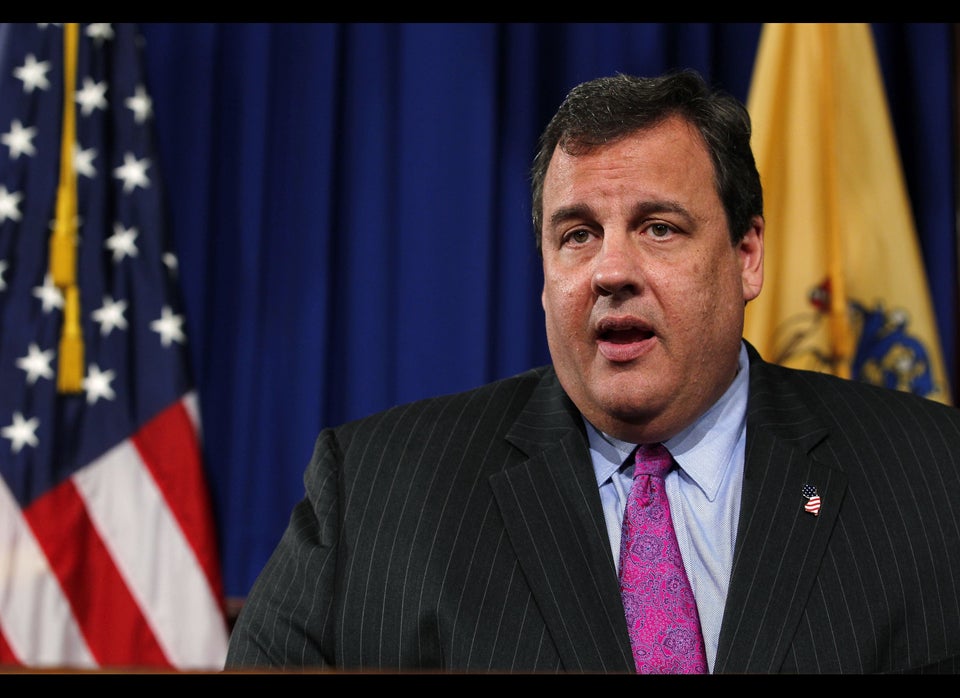 Chris Christie's Greatest Hits
Popular in the Community