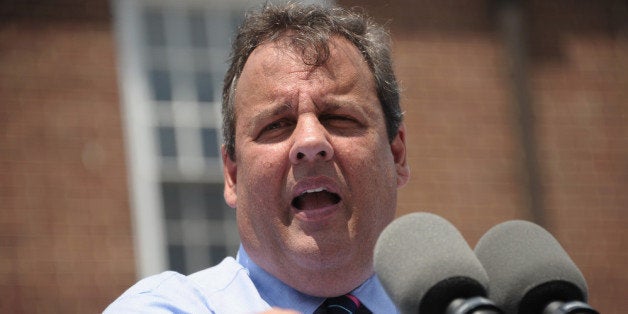 New Jersey Gov. Chris Christie cast aside an old rivalry Tuesday and endorsed fellow Republican Steve Lonegan in the state's special U.S. Senate election.
Standing beside Lonegan at Hunterdon County Republican Party headquarters, Christie said there was "no doubt" that the state's largely moderate GOP establishment will be behind the tea party favorite in the Oct. 16 special election. Lonegan is waging an uphill campaign against Democrat Cory Booker. The governor's endorsement comes four years after the two Republicans engaged in a bitter primary for their party's 2009 gubernatorial nomination.
Christie, who in June declared that he was focused on his own reelection campaign and not on Lonegan's race, said Tuesday that he planned to help the former Bogota, N.J., mayor in the Senate campaign. Sal Rizzo, a reporter for the Newark-based Star-Ledger, tweeted that Christie said, "This will not be the only time that Lonegan and I will be together." The governor also vowed support for Lonegan from U.S. Sen. Jeff Chiesa (R), Christie's appointee to fill the seat until October, and Lt. Gov. Kim Guadagno (R).
The key endorsement highlights a dramatic change of fortune for Lonegan, who had largely operated on the outs from the state's GOP establishment. Having also lost a 2005 gubernatorial primary bid, he has spent the last seven years as the New Jersey state director for Americans for Prosperity, the Koch brothers-aligned group. (Lonegan told HuffPost that the Koch brothers did not fund the New Jersey chapter.)
Lonegan only emerged as the GOP standard-bearer in June after other Republicans declined to run. He then easily defeated physician Alieta Eck in the Aug. 13 primary. A new poll shows Booker leading Lonegan by 16 percentage points.
Christie's embrace of Lonegan is already being slammed by Democrats, with the Latino American Democratic Association of Bergen County denouncing Lonegan's immigration stance. "We need to call this endorsement for what it is, an endorsement of radical-right-wing extremism and anti-Latino sentiment," Bogota Councilman Jorge Nunez, the group's president, said in a statement.
The campaign of Democratic gubernatorial nominee Barbara Buono, who has been trailing Christie by 30 points, also criticized the endorsement.
"Just like tea party extremist Steve Lonegan, Governor Christie is anti-choice, anti-Planned Parenthood, anti-marriage equality, and anti-commonsense legislation to reduce gun violence," Buono spokesman David Turner said. "Their unabashedly conservative views are completely out-of-touch with most New Jerseyans."
Support HuffPost
The Stakes Have Never Been Higher
Before You Go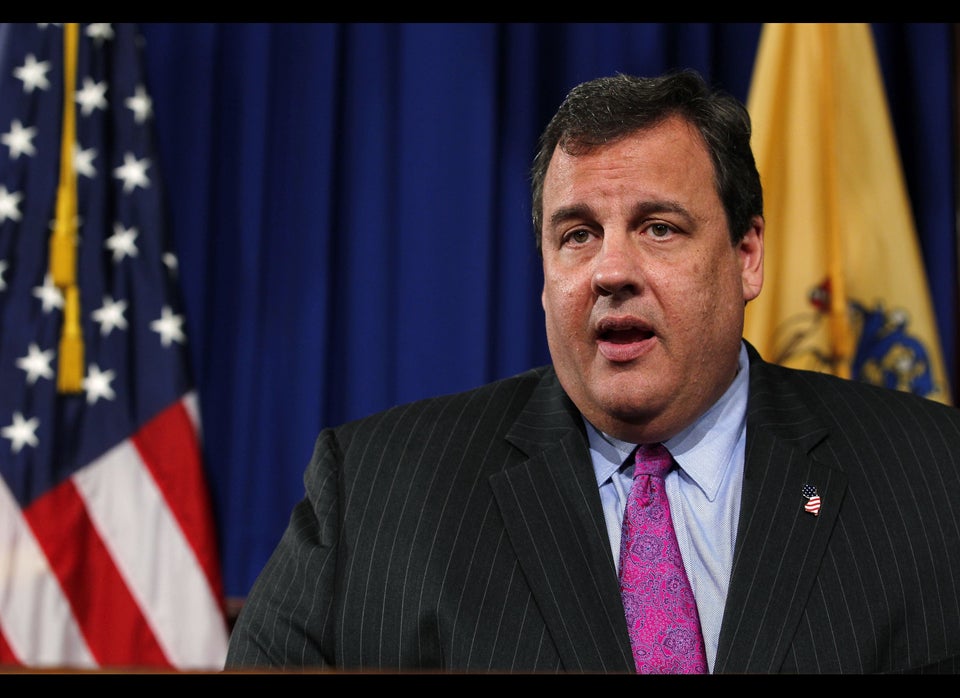 Chris Christie's Greatest Hits
Popular in the Community