"That is an absolute falsehood that two-thirds of the $50 billion did not go to Sandy aid," Christie told MSNBC's Chris Hayes on Tuesday night. "It was untrue when it was said [in 2013]."
Critics have called out the Texas Republicans who voted against the 2013 relief aid, claiming the bill was filled with pork. The Washington Post fact-checked the claim Cruz made to MSNBC's Katy Tur Monday night and found the assertion to be incorrect. As HuffPost's Matt Fuller and Kaeli Subberwal previously reported, the repairs Texas Republicans claimed were unrelated to Sandy concerned damages caused by the superstorm that devastated areas including New Jersey and New York in the U.S. and also parts of Canada and the Caribbean.
Christie went further, and argued that Cruz exploited the 2013 relief bill for his own political gain.
"Let's remember what Senator Cruz was trying to do at the time," Christie said. "He was trying to be the most conservative, the most fiscally conservative, person in the world. And what I said at the time ... is that someday it's going to come to Texas ... a disaster is going to come to you. And when it does, I'm going to promise him that New Jersey congress people will stand up and do the right thing."
Watch the full exchange in the video above.
Before You Go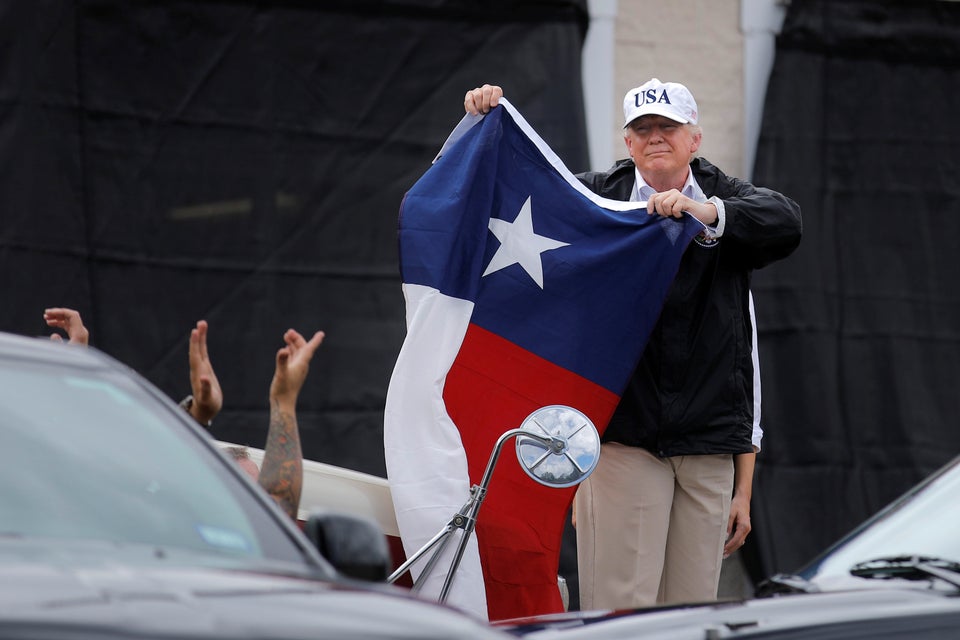 Trump Surveys Hurricane Harvey Damage
Popular in the Community