Republican presidential candidate and New Jersey Gov. Chris Christie thinks that human exhalation is a cause of climate change. Or he thinks that statement is "ridiculous." Either might be true.
"The climate's been changing forever, and it will always continue to change," said Christie at an Aug. 4 event in Manchester, New Hampshire, which was captured on video. "Does human activity contribute to it? Of course it does. We all contribute to it in one way or the other. By breathing we contribute to it."
At an Aug. 29 event in Laconia, New Hampshire, a young woman volunteering with the group NextGen Climate asked Christie to clarify those comments: "Do you really believe that humans exhaling carbon dioxide contributes to climate change?"
"Give me my microphone back," Christie responded with annoyance.
"I really care about this subject," she responded.
"I know you really care about this subject, but you know what, the first thing you need to do is not be wrong, and not quote me incorrectly. I never said that humans contribute to climate change by breathing," Christie said.
"I never said it," he continued when she reminded him of the date and event. "Were you there?"
She confirmed that she was there and that she heard him say it.
"Then you need to clean out your ears, young lady," the candidate replied. "I never said that humans contribute to climate by breathing. Ridiculous statement. I never said that."
In the video, Christie goes on to tout New Jersey's efforts to promote solar power.
NextGen mashed up the two videos, juxtaposing the comments at the Aug. 4 and 29 events. In a statement, the group tried to highlight the bright side of Christie's comments.
"When it comes to addressing climate change, Christie is right to walk back his climate change denial and instead focus on the importance of concrete solutions that combat climate change, grow our economy and create jobs," wrote the group. "As governor of New Jersey -- one of the top ten solar producing states in the country -- Christie rightly cites that private business and government should work together to create jobs and build a clean energy economy."
Democrats seized on the remarks to point out Christie's less charitable climate actions, which include shuttering the state's Office of Climate Change and Energy and taking money from the state's clean energy fund to balance the budget.
"If you're waiting on Christie to be sensible on climate change, don't hold your breath," Democratic National Committee spokeswoman Kaylie Hanson said in an email to The Huffington Post. "Clearly he's just another GOP candidate who doesn't have a clue on climate change."
Christie's campaign did not respond to a request for further comment on his position.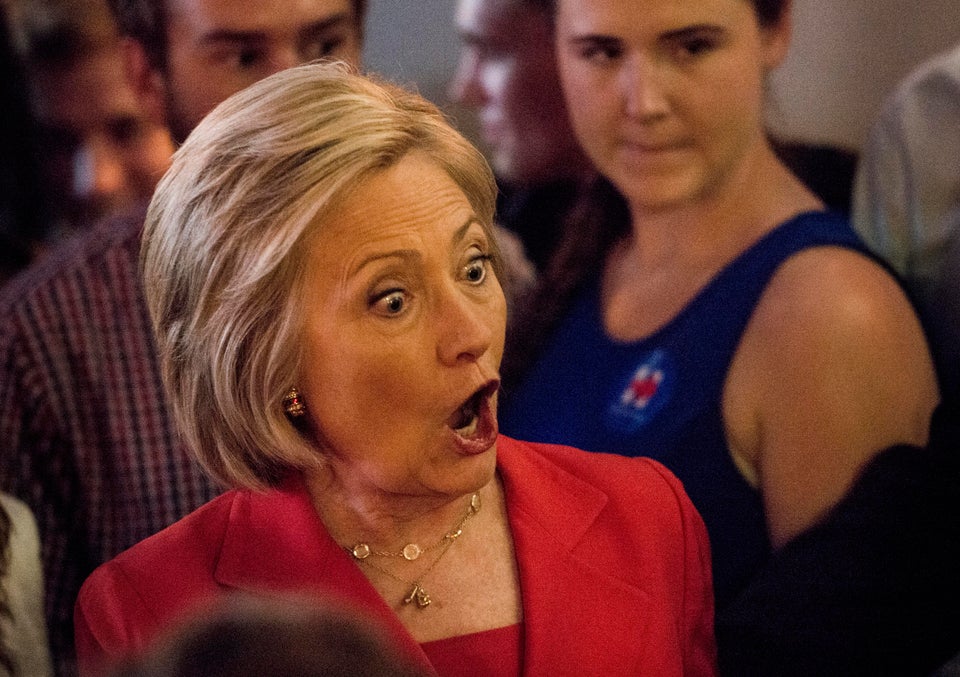 Most Awkward Moments On The 2016 Campaign Trail
Popular in the Community