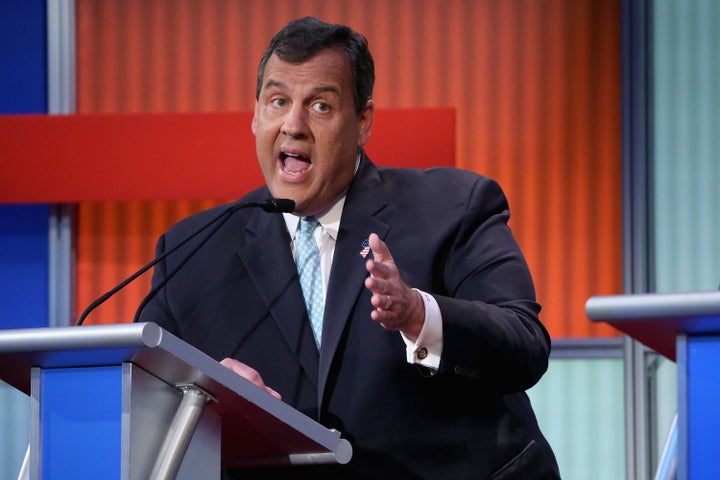 New Jersey Gov. Chris Christie (R) on Monday vetoed a bill that would have made it easier for transgender people to change their name and gender identification on their birth certificates. Christie claimed that the bill would result in "legal uncertainties" and that it raised "legitimate and significant concerns" over security.
"Birth certificates unlock access to many of our nation and state's critical and protected benefits such as passports, driver's licenses, and social services, as well as other important security-dependent allowances," Christie said in a statement announcing the veto. "Accordingly, I remain committed to the principle that efforts to significantly alter State law concerning the issuance of vital records that have the potential to create legal uncertainties should be closely scrutinized and sparingly approved."
The Birth Certificate Modernization Bill would allow state agencies to change a transgender person's birth certificate,as long as the individual provided proof of undergoing treatment for a gender transition from a medical professional. Currently under state law, transgender individuals can only amend their birth certificates if they have undergone full gender reassignment surgery, which can be costly and creates barriers for low-income transgender individuals.
In June, the bill passed overwhelmingly in both chambers of the New Jersey legislature. One of the bill's sponsors, Democratic Assemblywoman Valerie Vainieri Huttle, accused Christie, a 2016 GOP presidential candidate, of vetoing the bill for political reasons.
"Instead of updating a standard state procedure to be more inclusive and reflective of our changing society, the governor has once again chosen to pander to the right by masquerading behind baseless arguments," she said.
Transgender advocates condemned Christie's veto, stressing how authorizing the bill would have granted more rights to transgender individuals.
"His veto on this bill keeps in place outdated and burdensome requirements that make it incredibly difficult for transgender people to get birth certificates that match who they are," the National Center for Transgender Equality said in a statement. "Birth certificates play an enormous role in transgender people's ability to live their life as the person that they are."
"Many of us wouldn't think twice when asked to show our ID, but this is a very serious issue for transgender people. Having identity documents that accurately reflect who you are is vital in so many areas of everyday life – from applying for a job to exercising our rights at the ballot box. Governor Christie's veto makes life more difficult for transgender people in New Jersey with absolutely no benefit to the state," said Mason Davis, the executive director of the Transgender Law Center.
This is the second time Christie has vetoed the bill -- when it last came up in 2014, Christie gave the same reason for vetoing it.
According to the Human Rights Campaign, eight states plus the District of Columbia have legislation that eliminates the mandate that transgender individuals need to get surgery before they can amend their birth certificates.
Popular in the Community