New Jersey Gov. Chris Christie (R) dismissed a reporter's notion at a press conference Wednesday that his cooperation with President Barack Obama in the aftermath of Hurricane Sandy was "symbolic" of "turning over a new leaf."
"Are you yourself going to stop being so [inaudible] ... and get some real work accomplished?" asked a reporter.
"Oh, really? So who are you?" Christie asked.
"Mike, you should read up a little more," he said. "I think we've accomplished a helluva lot in the past three years. Two percent property tax cap --"
The reporter tried to interject, but Christie said, "Excuse me, you asked your question, now I get to answer. That's the way it works." He continued to tout his accomplishments.
"All of this stuff was done in a bipartisan way," he said. "What I think my work with President Obama was symbolic of the leadership I've brought to Trenton in the past three years." He acknowledged that he could be "a little blunt."
"I absolutely dispute the premise of your question which is that somehow we haven't made progress."
Christie also said that he hadn't spoken with former GOP presidential nominee Mitt Romney since he lost the election to Obama Tuesday night, and would email him later. He also added that Obama "had a really good night last night, and it affected a lot of races."
In the closing days of the presidential race, Christie came under fire by conservatives for his praise for Obama in the wake of the storm that devastated New Jersey. The Huffington Post reported that Christie declined an appearance at a Sunday Romney rally in Pennsylvania. Christie said the report was untrue and slammed Romney's "know-nothing" campaign aides.
Before You Go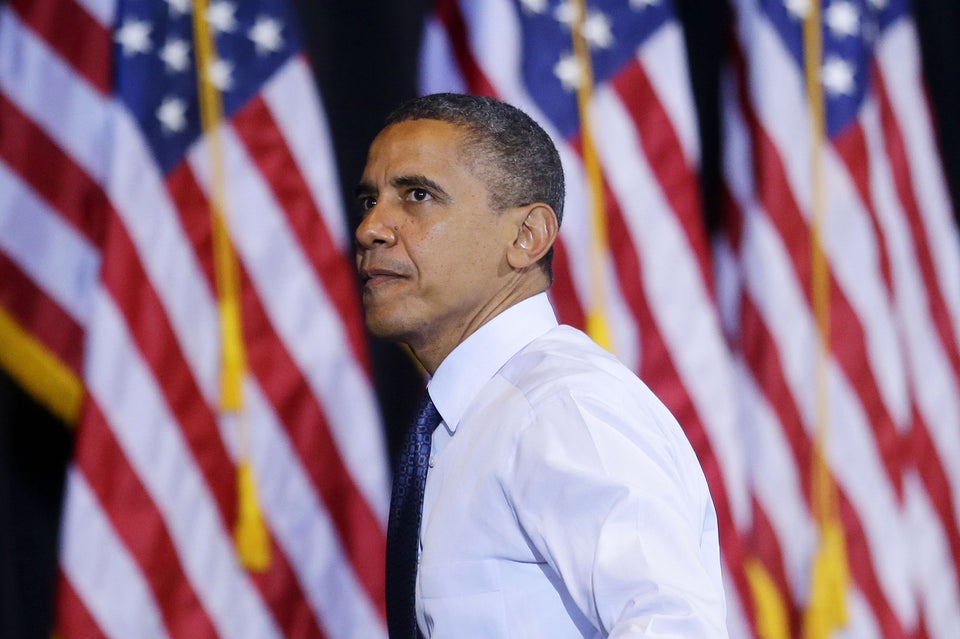 Politicians React To Sandy
Popular in the Community