 NEW YORK, Nov 21 (Reuters) - New Jersey Governor Chris Christie's approval rating has leaped 19 percentage points since superstorm Sandy slammed the state, as voters by a wide margin applaud his response to the crisis, a Rutgers-Eagleton poll said on Wednesday.
The Republican governor, who will face re-election in 2013 and is considered a contender for the U.S. presidency in 2016, has a 67 percent favorability rating among registered voters in the state, up from 48 percent in October.
The boost is notable because Christie's ratings have stayed steady between 44 and 50 percent for his nearly three years in office, according to David Redlawsk, director of the Rutgers-Eagleton Poll.
"Throughout the governor's term, we've had little movement in his ratings. This just blows that out of the water," he said.
Christie, a Republican star, angered some within his party by offering strong praise for Democratic President Barack Obama's storm response in the days after Sandy and just before Election Day. Critics say Christie's praise may have helped Obama's re-election.
The poll is the second survey in as many days to show that voters had an overwhelmingly positive response to Christie's response to the storm, which devastated the New Jersey shoreline and left large swaths of the region without power.
A Quinnipiac University poll on Tuesday found almost nine in 10 New Yorkers gave Christie top ratings for his performance.
Among New Jerseyans, 81 percent said Christie and Obama showed "needed cooperation and bipartisanship," while 12 percent said Christie went too far, the Rutgers-Eagleton Poll found.
The survey of 1,228 New Jerseyans was conducted over land lines and cellphones from Nov. 14 to 17 and had a margin of error of plus or minus 2.8 percentage points.

Before You Go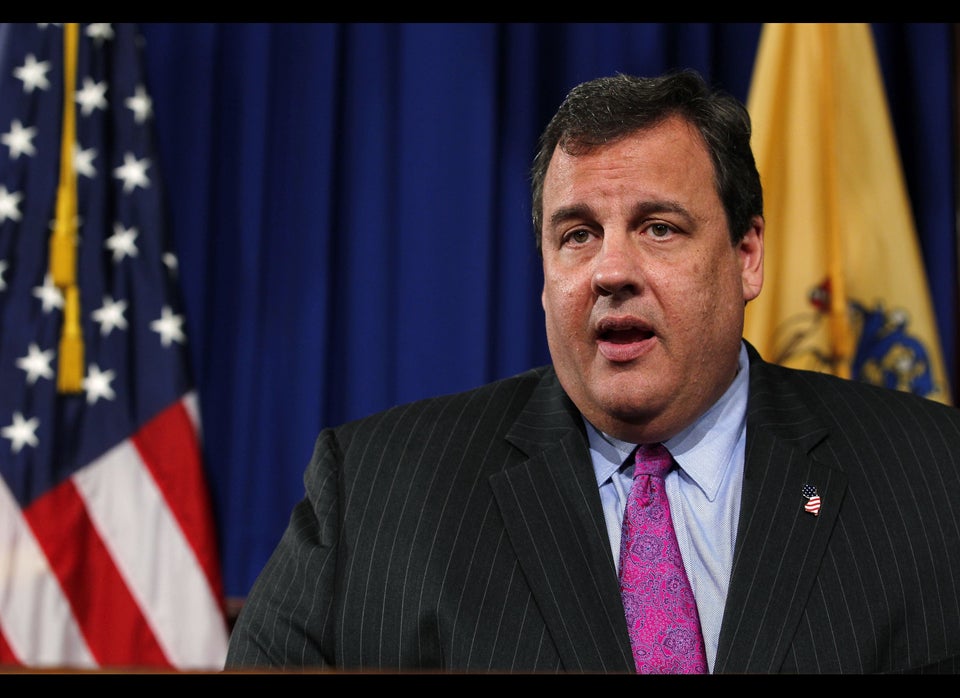 Chris Christie's Greatest Hits
Popular in the Community