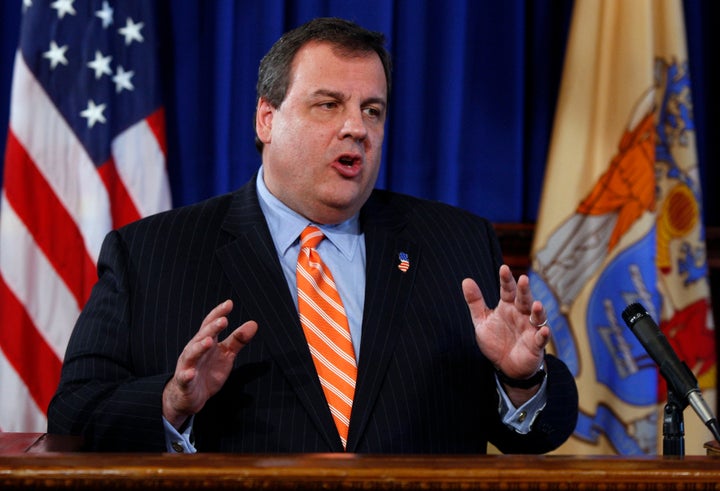 A New Jersey judge ruled on Tuesday that Governor Chris Christie's nearly $1 billion in budget cuts to schools last year left the state unable to meet its educational obligations to more than one million children, the Star-Ledger reports.
In a report issued Tuesday, Superior Court Judge Peter Doyne found that Christie's cuts hit high-risk districts the hardest.

...

Last year, Christie cut state funding for all districts, including the needy ones, saying the state government couldn't balance its budget otherwise.
According to the Star-Ledger, Doyne wrote in an opinion on the case, "Despite spending levels that meet or exceed virtually every state in the country, and that saw a significant increase in spending levels from 2000 to 2008, our 'at risk' children are now moving further from proficiency."
Doyne said his job as a special master was to determine whether current spending levels permit school districts to meet their requirement of providing a "thorough and efficient" education to children.
"The difficulty in addressing New Jersey's fiscal crisis and its constitutionally mandated obligation to educate our children requires an exquisite balance not easily attained," wrote Doyne, according to the Star-Ledger. "Something need be done to equitably address these competing imperatives. That answer, though, is beyond the purview of this report. For the limited question posed to the Master, it is clear the State has failed to carry its burden."
The state Supreme Court has yet to issue a ruling on the lawsuit, which could have major implications on Christie's next $29.4 billion budget, which he proposed last month and would take effect July 1 if passed by the Legislature. The state and the Education Law Center, which filed the complaint, will debate the special master's report before the court.

The state Supreme Court asked Doyne to act as a special master to study the issue. It was not yet clear what the higher court intends to do with the report, although responses from parties involved in it are due in mid-April and any move by the Supreme Court could affect the state's next budget.
According to Reuters, Christie spokesman Michael Drewniak said in statement, "The Supreme Court should at last abandon the failed assumption of the last three decades that more money equals better education, and stop treating our state's fiscal condition as an inconvenient afterthought."