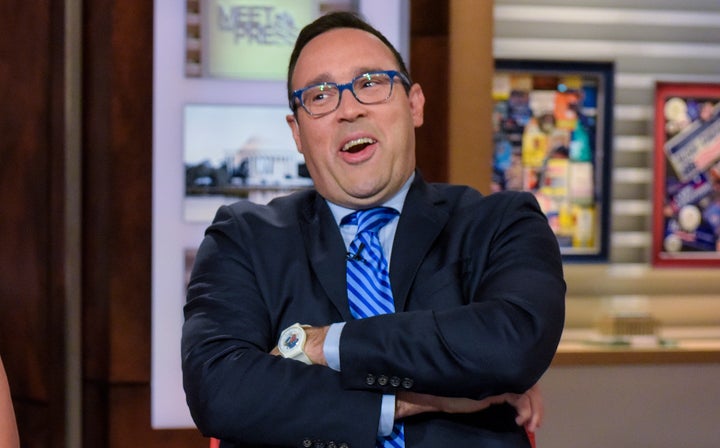 But if there's one thing Cillizza loves more than surface-level punditry, it's tweeting. This is his natural medium, and the compressed form reduces his most doltish thoughts to a diamond-like clarity. At the time of publication, Cillizza has tweeted 114,487 times. And nearly each one is special in its own way. Sixty-one of those tweets, however, are special in much the same way: They all are premised on the notion that Donald Trump's coinage "bigly" is a very funny word.
Nothing goes to the heart of Cillizza's fatuousness quite like his "bigly" tweets. It's a mindless callback to nothing whatsoever — not quite a joke but a joke-like object, vaguely remembered as something he's pretty sure people thought was funny. It's inoffensive to both sides of the aisle and requires no active thought on his part — the Cillizza special.
For your reading pleasure, and arranged in chronological order, here is every time Chris "The Point" Cillizza has used the word "bigly" in a tweet. Take it away, Chris.
Sixty-one pieces of searing insight from what CNN refers to as "one of the top political journalists in the US." God help us all.
Calling all HuffPost superfans!
Sign up for membership to become a founding member and help shape HuffPost's next chapter