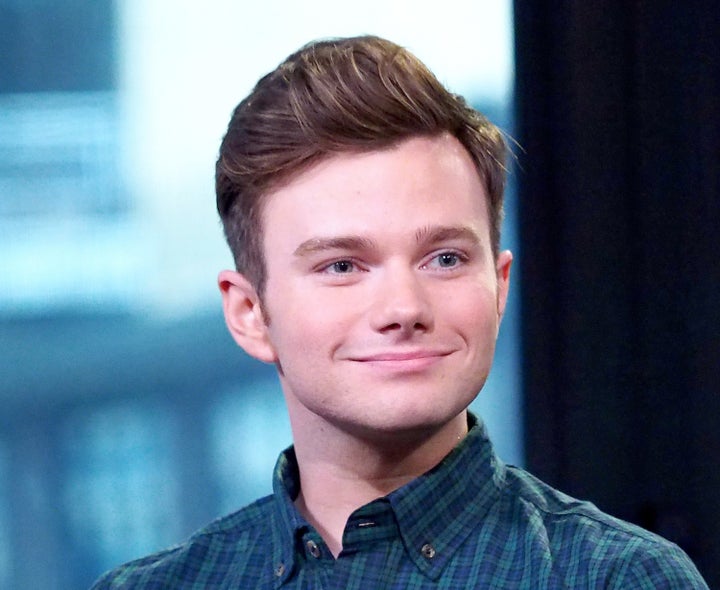 "Glee" star Chris Colfer is reveling in his role as an author, just releasing the fifth installment of his hugely popular fantasy series, The Land of Stories (This one is titled An Author's Odyssey). And he's excited about what he describes as the "closest thing to going to the homeland": having a role in "Absolutely Fabulous: The Movie," due out in the U.S next week.
But Colfer, 26, is also currently energized by the presidential election. He's helping to turn out the vote and raise money for Hillary Clinton, whom he's looked up to and supported for many years. He even surprised her by showing up at one of her book signings in 2014.
"Being a child in the '90s, I grew up in a very conservative household," he told me in an interview on SiriusXM Progress. "All of my family were Republican — they're still Republican. Our dinner table arguments should be filmed, because they're so hysterical. She was constantly on the news for being ambitious. I remember even as a kid people were labeling her as, 'How dare this first lady be ambitious?' like it was a negative quality. And I remember seeing how many times she was publicly told, 'No, you can't do that. No, no, no.' And she always said, "Yes, and…Yes, and…' I remember as a kid secretly looking up to her. I think she's quite extraordinary."
Colfer is, however, reticent when it comes to speaking about Donald Trump, simply because he thinks the GOP candidate just gets too much attention.
"If I'm gonna have a voice politically, I want it to be positivity for Hillary," he explained. "I don't want it to be negativity for Donald Trump. Because I feel like people get trapped in that. As soon as you say something negative about Trump that's all that people post, that's all that people write. Because he's a click hole."
Colfer, an openly gay actor who played the openly gay Kurt Hummel on the groundbreaking "Glee," also weighed in on how much things have changed in the seven years since the musical TV series first aired.
"The world has changed so much during that time," he said. "And when I first started, actors were told, 'Do not come out of the closet if you want to have a career. Keep it to yourself. You don't make it known.' The world has changed so much ― it's strange to think of the mindset that I was in pre-'Glee,' pre-'Modern Family,' pre-marriage equality."
REAL LIFE. REAL NEWS. REAL VOICES.
Help us tell more of the stories that matter from voices that too often remain unheard.
BEFORE YOU GO
PHOTO GALLERY
Understated Celebrity Coming Out Stories