 Mitt Romney's selection of running mate Paul Ryan has launched the Wisconsin congressman's controversial budget plan to the forefront of political contests across the country -- sometimes to the chagrin of more moderate Republican candidates.
The latest example: In New York's 27th district, House hopeful Chris Collins declined Tuesday to say whether he supports the Medicare overhaul proposed by his party's presumptive vice presidential nominee.
Collins is challenging Rep. Kathy Hochul (D-N.Y.) in what had been one of that state's most conservative districts until Hochul's unexpected election two years ago.
"I'm saying I'm going to be part of one of 435 members of the Congress that's going to debate the next budget that's going to be put forth by President Romney," Collins told a WGRZ reporter who pressed him about whether he would support significant changes to Medicare.
Under Ryan's Medicare outline, the program would offer a fixed amount of money to senior citizens in the future, an approach that the Congressional Budget Office says will hike out-of-pocket contributions from those same recipients down the road.
Collins' reluctance to embrace Ryan's budget plan is not without political foresight.
In 2010, Hochul pulled off an upset victory over Republican opponent Jane Corwin after attacking Corwin for her support of the Ryan plan.
The surprising outcome of the special election was widely viewed as a warning sign that Ryan's Medicare proposals could be more of a political liability than an asset heading into the next round of congressional races in 2012.
Democrats have not been shy about their intention to make Medicare a central issue of this year's contests, especially with Ryan on the ticket. On Tuesday, the Democratic Congressional Campaign Committee announced that it will begin calling up the constituents of 50 GOP lawmakers who voted for the Ryan budget.
10 more election stories from beyond the presidential field:
Republican Candidates Push For Term Limits In Washington [GoLocalProv]
Gay Candidate Wins Democratic Primary In Wis. Congressional Bid [Washington Blade]
Angus King Vows To Help New Balance By Halting Talks To Eliminate Duties On Imported Shoes [Kennebec Journal]
Candidate Smith Stands With Gatsas On Civil Rights Issue [Union Leader]
Eric Stewart Creates Website Calling For 4th District Debate [Nooga.com]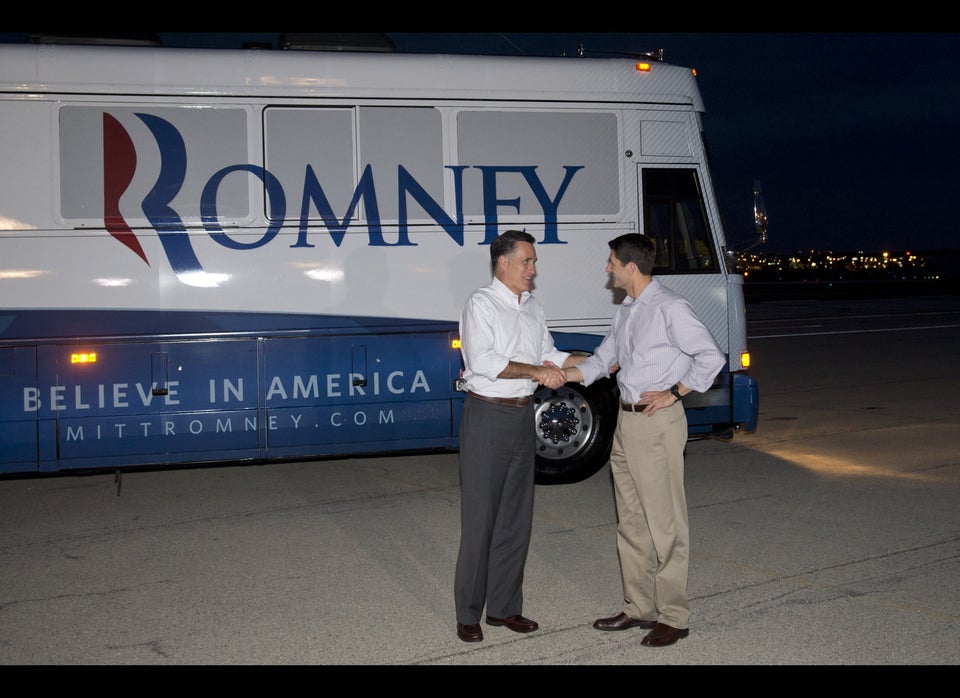 Romney-Ryan 2012 Soundtrack
Popular in the Community