Rep. Chris Collins (R-N.Y.) expressed "regret" for suggesting that Democratic rhetoric about President Donald Trump had inspired a gunman to target Republican lawmakers at a congressional baseball practice on Wednesday morning.
Reacting to the shooting shortly after it occurred on Wednesday morning in an interview on Buffalo, New York's WBEN radio, Collins identified the "finger-pointing, just the tone and the angst, and the anger directed at Donald Trump, his supporters" as a contributing factor in the rampage.
"I can only hope that the Democrats do tone down the rhetoric," Collins added.
Later in the day, however, Collins released a statement calling on all sides, rather than just Democrats, to use more careful language.
"It's time for all of us, including myself, to tone down our rhetoric and recognize that we are all of one country and all proud Americans," he said.
On Thursday, Collins went further, admitting it had been a mistake to pin the blame on Democrats in the first place.
"I do regret certainly what I said at 8:05 in the morning. I've been careful to clarify it moving forward," Collins said on MSNBC.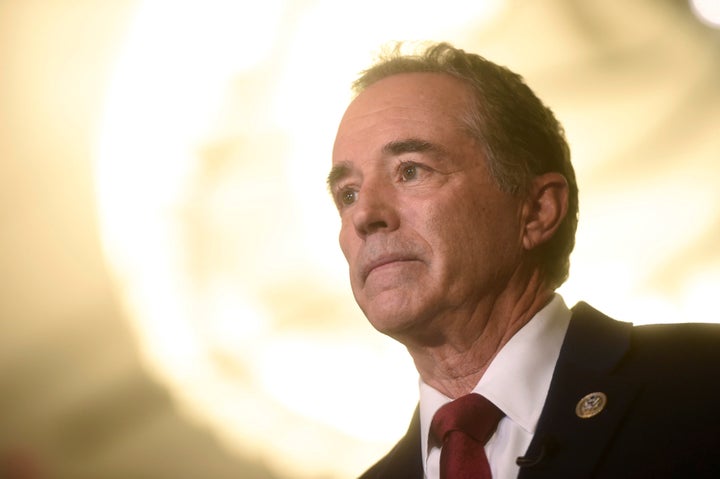 Collins also suggested that he views lawful gun ownership as part of the solution to preventing future violent incidents, because people with the guns could ward off attackers. 
"I do believe that a law-abiding citizen that is armed, that's out in public, will keep himself, his staff and, in some cases, the public safe. I'm a strong believer in the NRA," Collins said. "I do have a carry permit. And I have become certainly lax. We sometimes take our security for granted."
Democrats have universally condemned the violent attack on the congressional baseball practice. 
Sanders, an independent who caucuses with Senate Democrats, took to the floor of the Senate to express his revulsion that the shooter, Hodgkinson, was a supporter of his who had volunteered on his presidential campaign.
"I am sickened by this despicable act, and let me be as clear as I can be: Violence of any kind is unacceptable in our society and I condemn this action in the strongest possible terms," the Vermont senator said.
REAL LIFE. REAL NEWS. REAL VOICES.
Help us tell more of the stories that matter from voices that too often remain unheard.
BEFORE YOU GO
PHOTO GALLERY
2017 Scenes From Congress & Capitol Hill