Rep. Chris Collins (R-N.Y.) has an extremely exciting opportunity for you.
Collins is the largest shareholder in Innate Immunotherapeutics, a small Australian biotech company, and a member of the company's board. And he's been happily talking up the stock to his congressional colleagues, The Hill reported Thursday.  
The old image of congressional corruption was a machine politician who funneled government spending to his allies back home. But Congress doesn't really do earmarks anymore, thanks to a 2010 reform.
Collins, an early and vocal supporter of President Donald Trump, represents the new face of lawmaker self-dealing: a rich man using the stature of his office to become richer, and telling colleagues to come along for the ride. "If you get in early, you'll make a big profit," he told colleagues, according to other six Republican members.
Collins told The Hill he never discussed Innate Immunotherapeutics with his colleagues. He did, however, admit to telling some constituents about the stock. "I've presented opportunities in Buffalo," he told the paper. "I've said, 'Here's an opportunity. Listen. Read. Study. Make a decision.' That's the only thing I ever did, and that was in Buffalo."
Collins' office denies any wrongdoing. "Congressman Collins has followed all ethics rules and laws when it comes to his investments," spokeswoman Sarah Minkel told HuffPost in a statement.
"As he would about the success of his children, he has never been shy about talking about the work of Innate Immunotherapeutics," Minkel said. The statement went on to promote the potential of the company's drug treating multiple sclerosis, and to point out that without congressional funding, it might never have been developed.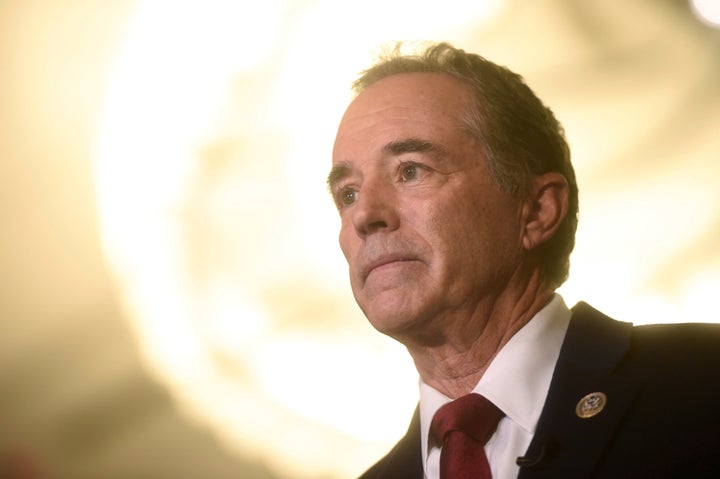 Among those who heeded Collins' tips about Innate Immunotherapeutics is Health and Human Services Secretary Tom Price, a former GOP congressman from Georgia whose purchase of shares at a discounted price not available to the public became a controversy in his Senate confirmation hearing.
Democrats have filed complaints against Collins and Price with the Securities and Exchange Commission. Rep. Louise Slaughter (D-N.Y.), who sponsored the law against members of Congress insider stock trading, was among four people who filed complaints against Collins with the Office of Congressional Ethics, The Buffalo News reported last month. A spokeswoman for the ethics office wouldn't confirm the existence of an investigation.
Collins sits on the House Energy and Commerce Committee's health subcommittee (a detail helpfully included in his bio on Innate Immunotherapeutic's website). Until 2012, there was no law against members of Congress trading on inside information they learned as a result of their legislative work. For the last five years, however, the law sponsored by Slaughter, called the STOCK Act, has prohibited such trades.
It's unclear whether Collins did anything that qualifies as insider trading, bad as it may look. Strictly speaking, insider trading only applies to trading securities like stocks using material, non-public information. In this case, Collins has a duty to Innate Immunotheapeutics shareholders not to divulge non-public, material information about the company. But he's not necessarily restricted from promoting the company with public information that's true. 
Collins' spokeswoman would not answer HuffPost's questions about whether the congressman had confidential information about Innate Immunotherapeutics. But the job of a board member is to oversee the financial health and strategic direction of the company. Board members routinely have access to inside information to do their jobs.
"It just reeks of insider trading," Craig Holman, of the watchdog group Public Citizen, told HuffPost of Collins' promotion of the stock. Holman said he is among those who have filed complaints against Collins with the SEC and the Office of Congressional Ethics.
Collins takes no salary as a member of the Innate Immunotherapeutics board. He owns 37.9 million shares, according to the company, now worth just over $20 million.
For Collins personally, the best outcome would clearly be that he is cleared of any wrongdoing.
For the reputation of Congress, that would be the worst-case scenario ― a judgment that there's nothing wrong with the director of a public company moonlighting as a congressman and using his perch to sell stock to his colleagues and constituents.
CORRECTION: This article originally misstated the number of Innate Immunotherapeutics shares Collins owns. He owns 37.9 million shares. 
Calling all HuffPost superfans!
Sign up for membership to become a founding member and help shape HuffPost's next chapter