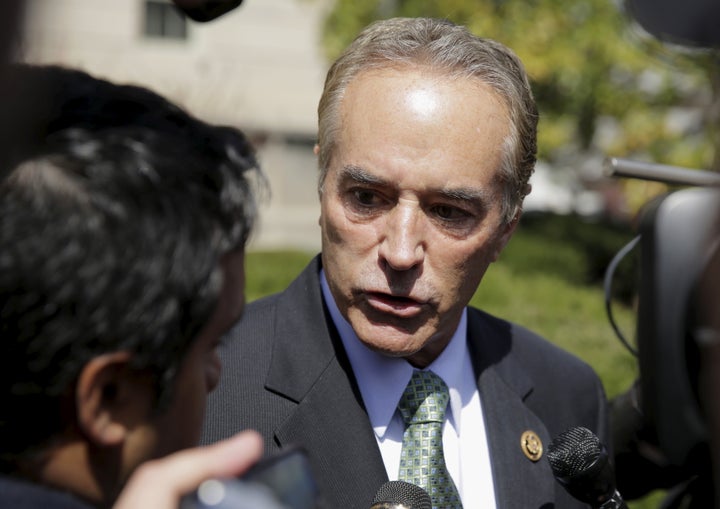 WASHINGTON -- When Rep. Chris Collins (R-N.Y.) became the first member of Congress to endorse Donald Trump for president, the reaction on Capitol Hill ranged from, "Um, what?" to "Uh, who?"
Collins, a rank-and-file Republican who had previously endorsed Jeb Bush, wasn't exactly on the shortlist of members expected to get on board with the bombastic and increasingly conservative Trump.
But the story behind Collins' support is maybe just as strange as the endorsement itself. A recent report from Syracuse.com detailed how deep-pocketed real estate developer and former New York gubernatorial candidate Carl Paladino might have played a key role in securing Collins' backing for Trump, describing how Paladino told GOP members from New York to get behind the front-runner or else face the wrath of his email list -- or maybe even a primary challenger.
The pressure caused Collins to recently send this text message to his New York colleagues:
"I know Carl Paladino has been aggressively pushing all of you to endorse Trump. And I know he has indicated he will start 'attacking' NYers who don't endorse Trump. You may or may not care, but he does have a formidable email list."
In an interview with The Huffington Post this week, Collins denied he was "pressured" into supporting Trump, saying he endorsed the GOP front-runner without speaking to Paladino about it.
But pressed on whether the two had discussed an endorsement, he backtracked:
"Uh, so -- I mean, Carl and I know each other," Collins said.
Either way, Collins acknowledged that Paladino is a "big Trump guy" and that "he's been pushing other New York members to endorse."
Collins told HuffPost that his role between Paladino and the other New York Republican members was brokering a sort of detente, where Paladino would lay off pushing for an endorsement before the primary filing deadline and Collins would remind his colleagues that, once the deadline had passed, Paladino would be back at it.
Regardless, Collins says he believes Trump is the best man for the job -- "no two ways about it."
"He's the only chief executive, not chief politician," Collins said.
When asked whether he has any concerns about some of Trump's more egregious behavior and remarks, Collins came up with an explanation that was downright Trumpian.
"What I'm going to say is he's been misquoted many times," Collins said.
When pressed that he's clearly been accurately quoted many times, saying horrific things about women and minorities, among others, Collins said, "Well, he's also been misquoted, and they've taken things out of context."
After some crosstalk, Collins said, "I'm very comfortable with his stance on defense, I'm very comfortable with his stance on jobs, I'm very comfortable with -- his actions speak louder than words on the women's issues."
Pressed about Trump's statements on women, Collins interrupted the question and blurted out, "I'm saying actions speak louder than words!"
When the actions of Trump's campaign manager, Corey Lewandowski, who's been accused of roughly grabbing a reporter and making sexually charged comments about female reporters, came up, an aide nearby tried to end the interview.
"I am solidly, 100 percent behind Donald Trump," Collins said, summing up his final thought.
Collins comes from a strongly Republican district covering Buffalo, New York, where Paladino lives. Whether Paladino actually threatened Collins with a primary challenge -- either to run himself or put someone up with his considerable fortune -- is unknown, but it's clear Paladino has been pressuring New York Republicans to support Trump.
Another New York Republican, Rep. Lee Zeldin, told HuffPost this week that he got the impression Paladino was "reaching out to everyone" in the delegation.
Asked whether it sounded plausible that Paladino and Collins hadn't talked about endorsing Trump before Collins came out in public support, Zeldin gave an incredulous look.
"You're -- you're saying that Collins said he didn't speak to Paladino before he announced that he was endorsing Trump? I mean, I -- I don't know anything about their relationship," Zeldin said.
One thing, however, is known: Another New York Republican, Rep. Tom Reed, endorsed Trump last week -- the same week that Paladino sent an email out to 50,000+ recipients with the subject line: "Anyone interested in running in a primary to defeat Elise Stefanik?"
Stefanik is the youngest woman to ever serve in Congress and is another New York Republican.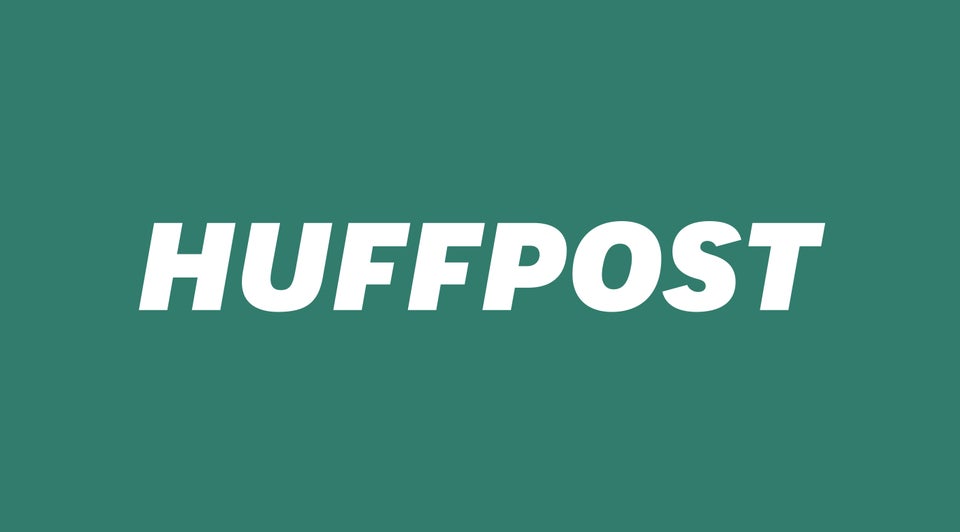 #TrumpUniversityMascot Is The Hashtag Trump Deserves
Popular in the Community