WASHINGTON -- Sen. Chris Coons (D-Del.) is among the hoards of lawmakers in Selma, Alabama, this weekend to mark the 50th anniversary of the historic civil rights marches, which sparked passage of the 1965 Voting Rights Act.
But he's not just there for a photo op. Coons is walking the streets with a copy of draft Voting Rights Act legislation in his pocket, trying to win support from his GOP colleagues to restore the landmark law.
The Supreme Court struck down Section 4 of the law in June 2013. That section determined which states and localities with a history of minority voter suppression had to get permission from the Justice Department to change their voting laws. In a 5-4 ruling, the court left it up to Congress to come up with a new formula for designating which regions of the country warrant special scrutiny.
Nothing has happened since. Lawmakers put forward legislation in the last Congress that proposed a fix -- it would have updated the formula by making it apply to all states and jurisdictions with voting violations in the past 15 years -- but it went nowhere, in large part because Republicans wouldn't support it. The House bill had just a handful of GOP cosponsors. The Senate bill had none.
Coons was one of the Democratic sponsors of last year's bill to restore the law, and he's on the hunt for at least one GOP cosponsor this time.
"It is a source of great frustration for me that, despite trying and trying in the last Congress, we were not able to persuade a single Republican to join us in cosponsoring Voting Rights Act legislation," the senator said in a Friday interview from Alabama.
"Hopefully, I will have some respectful and focused conversations this weekend," Coons said. "I can try to persuade some of my colleagues that it's long past time to take bipartisan action to address the Voting Rights Act."
The prospects for action in this Congress are slim. Reps. Jim Sensenbrenner (R-Wis.) and John Conyers (D-Mich.) reintroduced the House bill, with fewer GOP co-sponsors than before. Sen. Patrick Leahy (D-Vt.) is expected to reintroduce the Senate bill soon, but is holding out for at least one GOP cosponsor.
Coons said Republicans have given him different reasons for not supporting restoring the law. Some think it's not necessary, he said, and some want other changes made in order to win their support. He said that in response, he asks lawmakers to look at "the facts on the ground" with respect to voter suppression efforts currently underway.
"One thing I say is, ask Congressman John Lewis," said Coons, referring to the civil rights icon who led some of the Selma marches. "If you think voting rights are full and vibrant and defended in this country, ask the man who was fighting for justice 50 years ago."
Sen. Tim Scott (R-S.C.), one of two African-Americans in the Senate, is an honorary co-chairman of this weekend's congressional trip to Selma. But he suggested Thursday that people shouldn't view his support for the Selma commemoration as support for restoring the Voting Rights Act. He said the two matters should be "de-coupled."
"The issue of voting rights legislation and the issue of Selma, we ought to have an experience that brings people together and not make it into a political conversation," Scott said in a McClatchy interview.
Coons said that made no sense.
"You cannot separate the march that created the Voting Rights Act from the health and vibrancy of voting rights," he said. "With all due respect, that's like saying you want to go to a veterans' cemetery to pay honor and respect for our veterans, yet you vote against a bill that would provide for veterans' health care."
But the Delaware senator said he's not out to give anyone grief for not supporting the Voting Rights Act bill. He just wants them to reconsider.
"I hope the experience this weekend changes some people's minds," he said.
CORRECTION: A previous version of this article said Tim Scott was the only African-American in the Senate. He is one of two African-Americans in the Senate.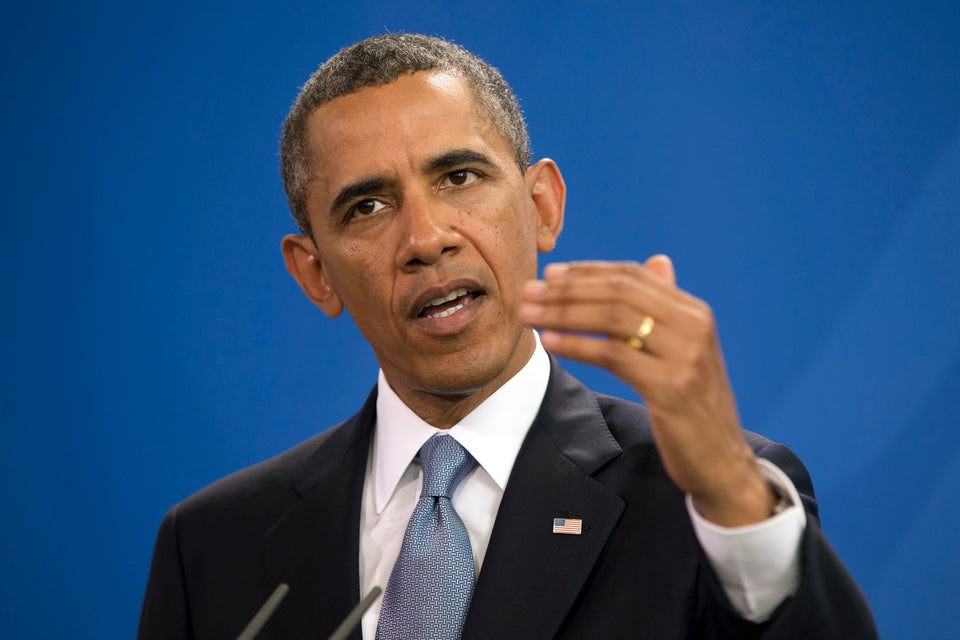 Politicians React To Voting Rights Act Ruling