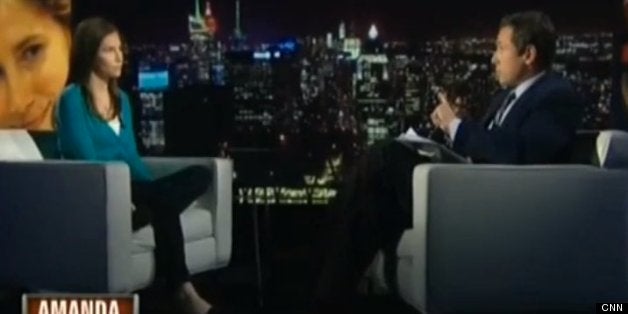 Chris Cuomo is letting the onslaught of criticism he has received for his interview with Amanda Knox — in which he repeatedly asked about her sexual preferences and told her, "You're a freak" — roll off his back.
"If you want to get involved in controversy and if you want to be involved with news cycles, you can't be shy," he added. "Controversy invites passion and big opinions. Amanda Knox is a hugely volatile case; that's why it's been covered the way it has been."
He echoed that sentiment in an interview with Zap2It. "Certainly, I had no intention at all to harass Amanda Knox, and she thanked me at the end of the interview," Cuomo said.
Knox served a four year prison sentence in Italy for her roommate's murder, before the conviction was overturned in 2011. During the interview, Cuomo repeatedly pressed her on allegations that "Knox is into some freaky sexual things."
US News and World Report's Susan Milligan was one of his many critics, writing, "Amanda Knox may not be a 'deviant,' but Chris Cuomo sure looks like one."