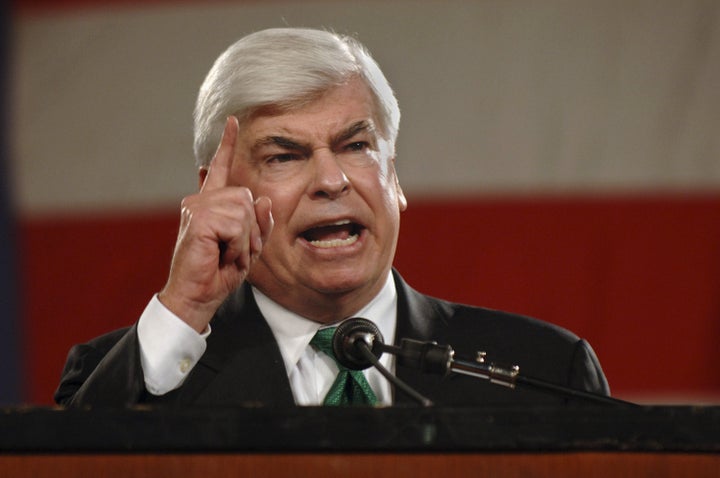 Sen. Chris Dodd (D-Conn.) announced on Thursday that he will introduce a constitutional amendment to reverse the Supreme Court's recent campaign finance ruling.
According to a statement issued by Dodd's office, the senator's amendment would "authorize Congress to regulate the raising and spending of money for state and federal political campaigns, and to implement and enforce the amendment through appropriate legislation."
"In the wake of one of the most radical decisions in the Supreme Court's history of campaign finance jurisprudence, a constitutional amendment is necessary to fully restore the trust and voice of the American people," Dodd said in a statement. "If corporations -- foreign as well as domestic -- are allowed even greater and more direct influence over our elections, our democracy as we know it will cease to exist. I won't stand for that. I urge my colleagues, and the American people, to join me in defense of democracy by supporting this amendment and other interim steps to mitigate the damage done by this decision."
Dodd is not the first Democrat who has sought to upend the ruling, which would allow a flood of corporate money into politics. Earlier this week, Rep. John Conyers (D-Mich.) and Rep. Donna F. Edwards (D-Md.) introduced their own amendment.
Sen. Arlen Specter (D-Penn.) also suggested introducing an amendment, and Sen. John Kerry (D-Mass.) expressed his support for changing the constitution.
"I think we need a constitutional amendment to make it clear once and for all that corporations do not have the same free speech rights as individuals," Kerry said at a Senate hearing on Tuesday.

Popular in the Community