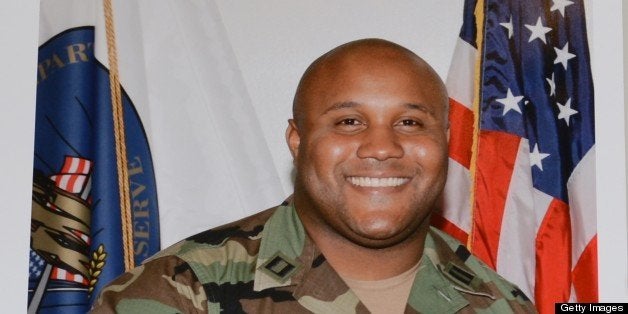 A massive manhunt; a shootout; a crackdown on media reporting tactical positions; armies of police going door-to-door for suspect checks; a carjacking -- the contrasts and similarities between the massive manhunt for two suspected terrorists that consumed the Boston area and the one that took hold of Southern California only two months earlier for a rogue ex-cop did not go unnoticed Friday as a week of carnage came to an end.
Yes, the February hunt for Christopher Dorner and the epic search that ended Friday for 19-year-old Dzhokar Tsarnaev and his 26-year-old brother Tamerlan had their common elements, experts said as they processed a week that saw the joy of human triumph turn into a nightmare at the Boston Marathon finish line.
But the differences will keep students of such tragedy learning for a long time, and are vital to understanding what led to their violence, experts said.
Those differences have to be understood in the context of what motivates people to do such terrible crimes, said Brian Levin, a professor of criminal justice and director of Cal State San Bernardino's Center for the Study of Hate & Extremism.
Levin pointed to categories of such motivations: ideological, psychological, driven by personal benefit or revenge.
"Dorner, Levin said, "was a revenge guy" motivated by a "screw you" mentality -- "my career is over, then your career is over," which led to him to kill Monica Quan,
28, and her fiance, Keith Lawrence, 27, who were found shot in Irvine, and two police officers before he himself went down on Feb. 12 in a hail of bullets and a burning cabin in the San Bernardino Mountains.
For Dorner, it was personal -- narcissistic -- driven by a sense of injustice over his dismissal from the Los Angeles Police Department. It fueled his rampage across Southern California to kill police and their family members.
"Dorner knew he was sentencing himself to death," Levin said.
While many of the elements of the manhunts struck similar chords, what would motivate the Tsarnaev brothers to turn on their adopted country remains a vexing question. But if reports are true, the brothers seemingly had a different drive and dynamic between them, compared with Dorner, Levin said.
Reports point to a posting on a social media site in the older brother's name that included the comments: "I don't have a single American friend. I don't understand them. "
But other reports speak of the younger brother having a more jovial personality -- even charming.
In some ways, the Boston case resembles more the "D.C sniper" case -- where for three weeks in 2002, John Allen Muhammad and one minor, Lee Boyd Malvo, brought a wave of fear on the East Coast, killing 10 people in Washington, D.C., Maryland and Virginia.
It was a case of the older, authoritative leader and the younger follower.
"What happened here ... though, the difference was when his brother was killed ... all this bigger-than-life stuff collapsed," Levin said.
The person who helped direct stuff was gone.
"This was a kid, whatever training he might have had, he was scared," Levin said, referring to the younger Tsarnaev.
At another level, though, the Boston and Southern California cases very much resemble each other, particularly as law enforcement had to grapple with conveying information in an age of Twitter and a voracious 24-hour news cycle.
As the Dorner case unfolded, police agencies involved in the search called for the media to stop tweeting tactical information, such as locations.
And in both instances, law enforcement sent out tweets asking the news media not to broadcast video that showed locations of places being searched or gave up officer ground positions, which could compromise officer safety.
It illustrates how the real-time convenience of social media has created new boundaries that have yet to be established between law enforcement and the news media. Until then, law enforcement appeared to be embracing social media as an attempt to control the flow of information.
"I think they're testing the waters," said Stephen Tibbetts, a criminology professor at Cal State San Bernardino, who sees similarities between the Dorner manhunt and the search for the Tsarnaevs in the way social media has factored into news coverage and how law enforcement interacts with the media. "Whether it's Dorner or this one, I think you're seeing that police haven't developed clear policies on how to deal with this new digital age. "
That said, while the Twitter age can be a challenge for police, it can benefit law enforcement in that self-incriminating social-media posts are a feather in the cap for investigators, Tibbetts said.
Another common thread between the Dorner and Boston manhunts, and a more obvious one, is the desire to instill fear, Tibbetts said.
"Obviously, it's domestic terrorism and they're trying to make a point and they're trying to instill fear," he said. "It's not the three victims (in Boston) who died or the people who were wounded. Their ultimate goal was fear. "
So what is there to learn from the carnage?
Despite the criticisms in the Dorner case, Levin said there's much to learn from manhunts that succeeded in protecting the public from further harm.
"Law enforcement did a spectacular job (in Boston) and did a spectacular job here," he said.
Studying those responses will be important, Levin added.
Beyond that, they will help in understanding the dynamics of how people become radicalized, and how law enforcement can contain that radicalism.
The big question going forward will be "how to isolate and contain these dangerous figures" in a free society, Levin said.
(c)2013 the San Bernardino County Sun (San Bernardino, Calif.)
Visit the San Bernardino County Sun (San Bernardino, Calif.) at www.sbsun.com
Distributed by MCT Information Services
Related
Before You Go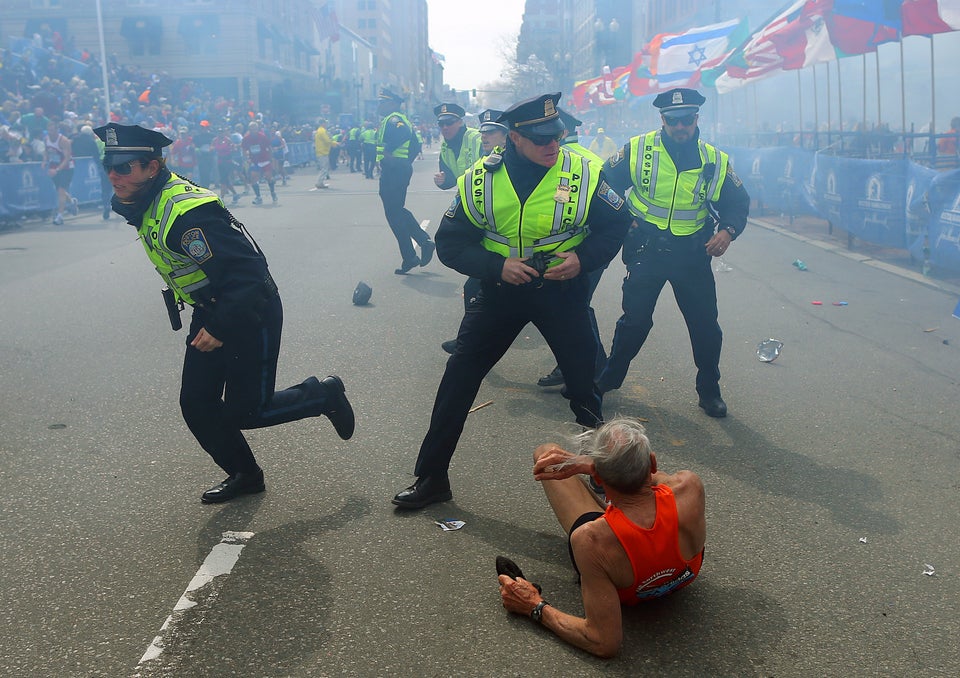 Boston Marathon Bombings
Popular in the Community