Unconfirmed police audio from the standoff Tuesday evening with alleged cop-killer Chris Dorner suggests the fire in the cabin where the suspect was holed up may have been started by the police, the Guardian speculates.
Update Feb. 13, 2013, 7:30 p.m.:
San Bernardino County Sheriff John McMahon said at a press conference Wednesday afternoon that the fire was not set on purpose. "We did not intentionally burn down that cabin to get Mr. Dorner out," McMahon said. However, McMahon said one type of tear gas used was "pyrotechnic" and acknowledged that it "does generate a lot of heat." McMahon said the fire "erupted" after police launched the pyrotechnic canisters, which are called "burners," into the cabin. Watch video of the press conference here.
The audio's veracity could not be confirmed.
Click the video above to hear the police audio from KCAL-TV.
In addition, a video that has surfaced on YouTube appears to include another recording of police audio from Tuesday's standoff. In the audio, which could not be independently confirmed, a voice says, "We're gonna go forward with the plan, with the burn ... Like we talked about."
A short while later a male voice says: "Seven burners deployed and we have a fire." A female voice then responds: "Copy. Seven burners deployed and we have a fire." (Listen to the full audio here.)
Lending credence to the audio tapes is the reporting of journalist and author Max Blumenthal, who as The Guardian notes, was listening to the police scanners on Tuesday and live-tweeting what he heard.
The Huffington Post has reached out to the San Bernardino County Sheriff's Department for comment. We will update this piece if more information becomes available.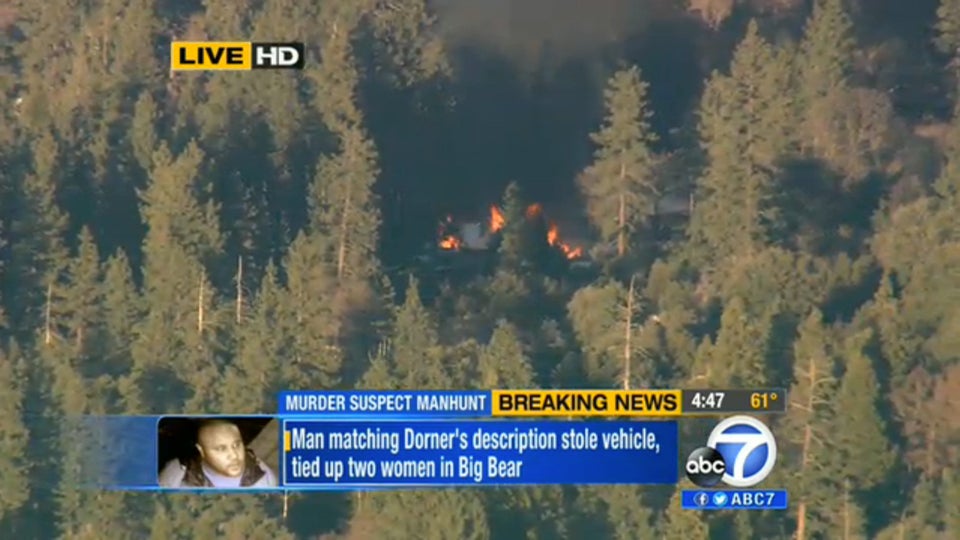 Christopher Dorner Manhunt
Popular in the Community