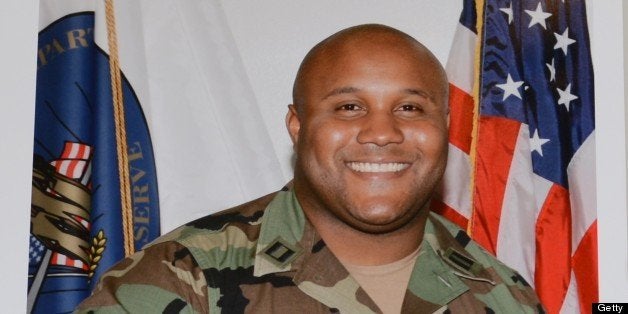 A couple taken captive by fugitive Christoper Dorner in their Big Bear Lake condo and who told authorities of the ex-cop's whereabouts is entitled to 80 percent of a $100,000 reward offered for Dorner's capture by Riverside County, the county has determined.
The Riverside County Board of Supervisors on Tuesday will vote on a recommendation to disburse $80,000 to James and Karen Reynolds, the couple who called 9-1-1 after Dorner left them bound in their condo and fled in their SUV on Feb. 12.
Karen Reynolds managed to free herself in the aftermath and call authorities with her cell phone, which she hid under a couch cushion, unbeknownst to Dorner.
Daniel McGowan, an employee at the Snow Summit ski resort who spotted Dorner's burning pickup at the end of a snowy road near the resort on Feb. 7 and subsequently called police, is entitled to $15,000 of the reward.
And R. Lee McDaniel, a tow truck driver who first spotted Dorner inside a Corona gas station on Feb. 7 and alerted two Los Angeles police officers who happened to be at the station at the time, is entitled to $5,000, according to a report prepared for the board.
Last month, the city of Los Angeles determined the Reynoldses, McGowan and McDaniel were each entitled to the same percentage split of reward money, but Los Angeles' reward pot was $1 million.
The city of Riverside, where Dorner shot and killed police Officer Michael Crain and seriously wounded his partner,
Andrew Tachias, initially offered a $100,000 reward for information leading to the arrest and conviction of Dorner.
But the city withdrew its reward after Dorner took his own life in a cabin in the San Bernardino Mountains during a Feb. 14 standoff with San Bernardino County sheriff's deputies.
Dorner had fatally shot San Bernardino County Deputy Jeremiah Mackay and had seriously wounded Deputy Alex Collins during the standoff.
Officials from San Bernardino, Riverside and Los Angeles counties took part in a multi-agency roundtable discussion on May 1 overseen by three former judges who reviewed the Dorner investigation and made a determination as to who of a dozen claimants were entitled to the reward money.
Rick Heltebrake, who alerted the San Bernardino County Sheriff's Department of Dorner's whereabouts after he was carjacked by the former police officer, isn't eligible for any of the reward money because deputies had already located Dorner and were involved in a gunfight with Dorner at the time Heltebrake made the call.
Karam Kaoud, who witnessed the shootings of officers Crain and Tachias in Riverside and came to their aid, isn't eligible for any reward money because authorities had already been told of Dorner's whereabouts and the direction he was headed, according to the report prepared for the board.
Riverside County didn't announce it was offering its reward until Feb. 13, the day after the deadly standoff in the San Bernardino Mountains. Dorner was not positively identified until days later.
"There had been such horrific crimes committed against law enforcement that they wanted to make a statement about their support for law enforcement and the importance of capturing Dorner," Riverside County spokesman Ray Smith said Friday.
Dorner waged a vendetta against the Los Angeles Police Department in February for what he said was his wrongful termination from the LAPD in 2008.
The 10-day Dorner rampage had Southern California law enforcement on edge. A Blue Alert had been issued for Dorner, and in Torrance police officers shot at a man and two female newspaper delivery women, thinking they were Dorner, on Feb. 7.
One of the victims, David Perdue, 38, of Redondo Beach is preparing to sue the city of Torrance and its Police Department next week after settlement negotiations failed Thursday, Purdue's attorney, Robert Sheahen, said Friday.
Purdue sufferred a concussion, vertigo and post traumatic stress since the shooting that occurred moments after the Los Angeles police officers fired at the two female newspaper carriers.
Also on Friday, the Los Angeles City Council's Public Safety Committee, in a report to be considered by the full council on Tuesday about the $100,000 city portion, also recommended that $80,000 go to the Reynoldses, $15,000 to McGowan and $5,000 to McDaniel.
Staff Writers Rick Orlov and Larry Altman contributed to this report.
(c)2013 the San Bernardino County Sun (San Bernardino, Calif.)
Visit the San Bernardino County Sun (San Bernardino, Calif.) at www.sbsun.com
Distributed by MCT Information Services
Related
Before You Go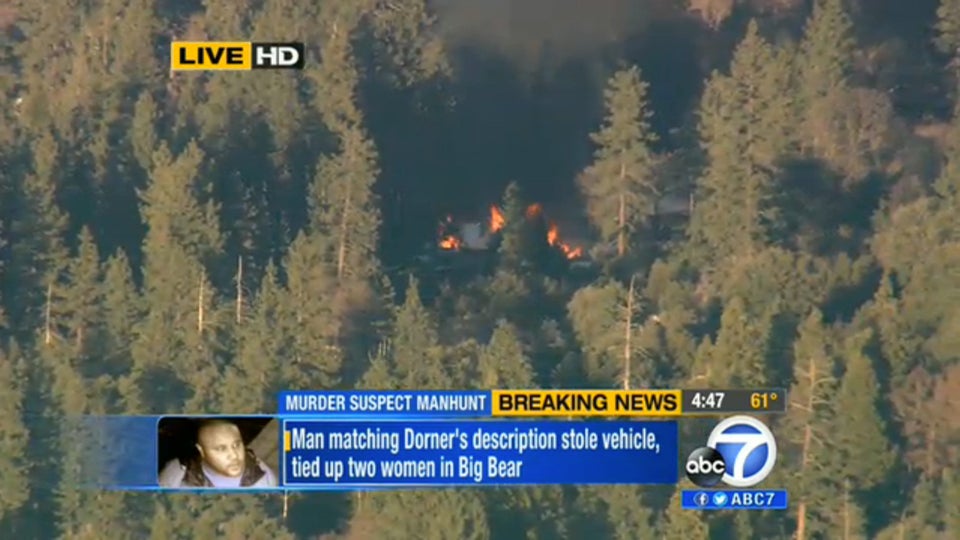 Christopher Dorner Manhunt
Popular in the Community