He's the Captain now. But perhaps not for long.
A new profile from Esquire claims Chris Evans will step away from his role as Captain America after his contract is up following the "Infinity War" movies. So in perhaps one of his last acts as Cap, the actor is taking on the Trump administration and its extremist supporters.
In the interview, Evans reflects on Donald Trump's presidency, saying he feels "rage" and "fury."
Apparently "advisors" have warned Evans that speaking out on politics is "risky" given the high profile of his on-screen persona, but like a true Captain America, the actor refuses to remain silent.
Why? He wouldn't be able to look in the mirror.
"Look, I'm in a business where you've got to sell tickets," he says. "But, my God, I would not be able to look at myself in the mirror if I felt strongly about something and didn't speak up. I think it's about how you speak up. We're allowed to disagree. If I state my case and people don't want to go see my movies as a result, I'm okay with that."
Even with his strong views, Evans explains that though some may believe that it's "time to yell," he has the opposite approach.
"It's time for calm. Because not everyone who voted for Trump is going to be some horrible bigot. There are a lot of people in that middle; those are the people you can't lose your credibility with. If you're trying to change minds, by spewing too much rhetoric you can easily become white noise."
Evans' approach can be seen in his argument with David Duke. Even when faced with ignorance, the actor preached love:
Whatever Evans' future is with Marvel, he'll always be Captain America to us.
Before You Go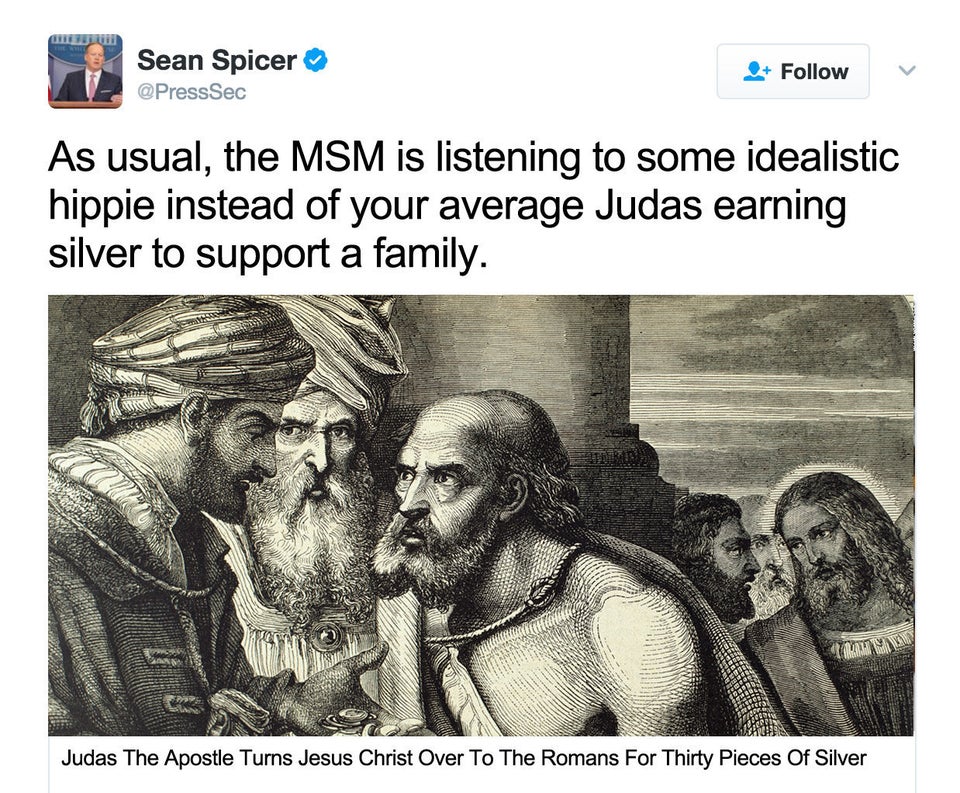 If Donald Trump's Staff Were Spokespeople For Other Historic Events
Popular in the Community