NEW YORK, June 27 (Reuters) - Texas oilman Chris Faulkner built a high-profile public persona, raised millions for his oil and gas ventures and courted politicians. But the SEC has alleged that behind the scenes, he cheated investors out of $80 million to fund a "debauched" jet-setting lifestyle.
The U.S. Securities and Exchange Commission on Friday filed a lawsuit that alleges a stunning failure of corporate governance at Faulkner's Dallas-based Breitling Energy Corp and other companies he helped to create.
Based upon inflated estimates of the oil and gas that his companies controlled, the charges said, Faulkner lured hundreds of U.S. investors to back his firms. Their investments were largely used to pay personal expenses for Faulkner, his associates, family and friends, the SEC alleged.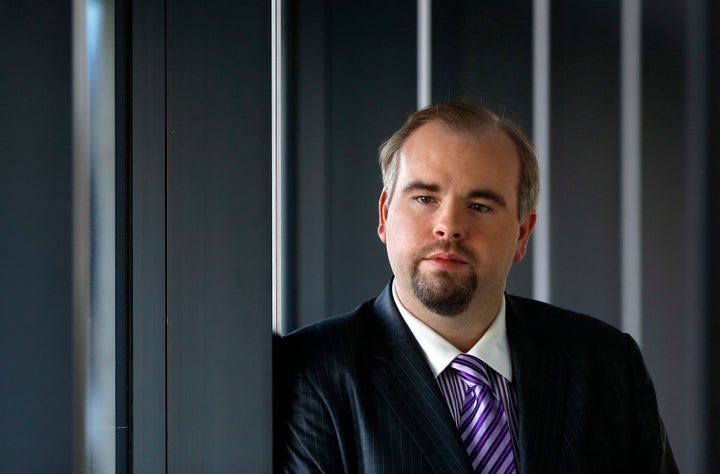 Faulkner, 39, faced a spate of lawsuits in the early 2000s in connection with his previous web hosting business.
The businessman turned his attention to energy drilling during the U.S. shale boom in the last decade. His companies boasted of holding prime drilling real estate in regions like Texas, Oklahoma and North Dakota.
But after raising funds, Faulkner did little drilling and instead racked up millions in credit card charges, the SEC said.
The lawsuit charged Breitling CEO Faulkner, three related companies and seven other people for activities starting in 2011.
Faulkner, the self-proclaimed "Frack Master," was frequently featured in the media, including Reuters, offering rosy projections about shale drilling and his own companies' prospects.
Faulkner used investors' cash on extravagances including lavish meals, chartered planes, jewelry, strip clubs and female escort services, according to the SEC complaint.
Along the way, Faulkner, his friends and associates violated various securities laws, it said. Breitling and related firms sold investments in more than 20 oil and gas prospects in several states. The SEC said they exaggerated the prospects' earnings potential and also booked fictional drilling costs.
Solicitations to investors were "replete with material misrepresentations and omissions," the SEC said.
The SEC's allegations are "inaccurate and untrue," said Larry Friedman, a lawyer for Breitling and Faulkner. The companies raised hundreds of millions of dollars for legitimate ventures and they have not been subject to investor complaints, Friedman said.
Faulkner, Breitling and other companies named in the complaint did not respond to separate requests for comment.
Among the red flags that prompted an SEC investigation: Breitling Energy, Faulkner's publicly traded company, has not filed detailed quarterly or annual financial statements with the agency since 2014, when its former auditor quit.
Breitling has continued to tout drilling plans, but it was not clear how much energy Faulkner's companies have produced.
The CEO personally misappropriated at least $30 million, according to the SEC suit filed in the Northern District of Texas. He then used business and personal credit cards to spend millions on personal activities, the suit said.
Executives and board members at Faulkner's companies did not adequately question the expenses, which were not disclosed to investors, the SEC said.
Faulkner dubbed one of his corporate credit cards the "whore card," the SEC said. During two months in 2014, he used it to charge more than $1 million on travel and entertainment including visits to strip clubs, according to the suit.
Faulkner also spent nearly a million dollars with Status Luxury Group, a New York-based private concierge service, the suit said. Status, which arranges travel, meals and events for clients, last year sued Faulkner and Breitling for around $240,000 in unpaid bills, including a women's shoe-shopping spree.
Faulkner's lawyer says the SEC's personal expense allegations don't add up.
"Nobody can spend $30 million on steak and travel," Friedman said. "But this is a competitive business and you spend money to make money. There's entertainment, there's international travel."
BOOM TO BUST
Faulkner has long had a knack for fundraising, capturing media attention, and rubbing shoulders with powerful lawmakers.
Despite a lack of drilling experience, he became a highly public evangelist for fracking and employed a coterie of PR people.
He also courted and contributed to several big-name U.S. politicians, including Florida Senator Marco Rubio, who visited Faulkner at Breitling headquarters in September 2014.
Faulkner took Breitling public that year. Its shares traded as high as 95 cents but have since tumbled to 2 cents.
After investors had plowed funds into various other companies Faulkner created, the proceeds were illegally shifted back through Breitling, the SEC said. Some went to a friend and to Faulkner's ex-wife, the SEC said, while Faulkner also used funds to covertly trade in Breitling's shares, creating the false appearance of heavy investor interest.
Calling all HuffPost superfans!
Sign up for membership to become a founding member and help shape HuffPost's next chapter