WASHINGTON -- An insurgent group of House Republicans is pushing for action on climate change.
"This is a call for ac­tion to study how hu­mans are im­pact­ing our en­vir­on­ment and to look for con­sensus on areas where we can take ac­tion to mit­ig­ate the risks and bal­ance our im­pacts," Gib­son told the magazine.
"[I]f left unaddressed, the consequences of a changing climate have the potential to adversely impact all Americans," the resolution states, "hitting vulnerable populations hardest, harming productivity in key economic sectors such as construction, agriculture, and tourism, saddling future generations with costly economic and environmental burdens, and imposing additional costs on State and Federal budgets that will further add to the long-term fiscal challenges that we face as a Nation."
If passed, it would commit the House to "working constructively" to "create and support economically viable, and broadly supported private and public solutions" to climate change.
So far, 10 other House Republicans have joined him: Ry­an Cos­tello (Pa.), Car­los Cur­belo (Fla.), Robert Dold (Ill.), Mike Fitzpatrick (Pa.), Richard Hanna (N.Y.), Frank LoBiondo (N.J.), Pat Mee­han (Pa.), Dave Reich­ert (Wash.), Ileana Ros-Le­htin­en (Fla.) and Elise Stefanik (N.Y.).
"As an Eagle Scout and Scoutmaster for many years," Dold said, "I know firsthand why we must all work to strengthen conservation programs and other policies that promote public health, protect our environment and keep our air clean. Climate change is occurring and human contributions to this change are important to acknowledge and understand. Protecting the environment is not a partisan issue, which is why we must work together to find a sensible path forward that improves our planet for future generations."
Gibson is seeking more Republican support for the measure.
"I still think we can bring for­ward con­ser­vat­ive solu­tions to this, ab­so­lutely, but we have to re­cog­nize the real­ity," Gibson told National Journal last year.
Republican leaders in the House have been generally hostile to even acknowledging climate change and have worked to undermine the Obama administration's efforts to address it.
This post has been updated to include portions of the resolution, a statement from Rep. Robert Dold and a mention of Rep. Frank LoBiondo.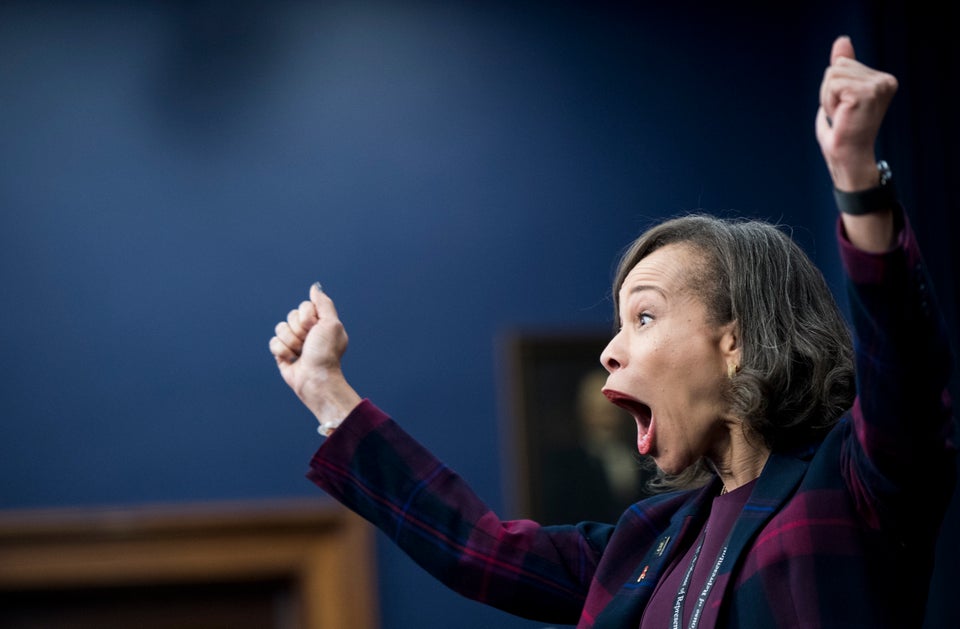 Scenes From 114th Congress And Capitol Hill