 When asked if being in space has changed his perspective on spirituality, Hadfield, who has spent a total of six months in space and has orbited Earth thousands of times, said that his faith has "absolutely" been reinforced by his time in the cosmos.
"The world, when you look at it, it just can't be random," he said. "I mean, it's so different than the vast emptiness that is everything else and even all the other planets we've seen, at least in our solar system, none of them even remotely resemble the precious life-giving nature of our own planet."
Ultimately, Hadfield says, being in space and staring down at the twinkling "jewel" that is the Earth, one quickly comes to realize how complex and compassionate our planet really is:
I think what everyone would find if they could be [up in space] -- if they could see the whole world every 90 minutes and look down on the places where we do things right, and look down where we're doing stupid, brutal things to each other and the inevitable patience of the world that houses us -- I think everybody would be reinforced in their faith, and maybe readdress the real true tenets of what's good and what gives them strength.
And when Hadfield says "everybody," he means it.
Refusing to elaborate on the details of his own belief system, the astronaut said that faith is all about what resonates most powerfully with any given person and that "if you start talking in depth about your own [faith], you are excluding other people who have different faiths that give them strength. There's no point in that."
In this profoundly beautiful YouTube video, which has been watched more than 18 million times, watch as Hadfield sings David Bowie's "Space Oddity" from aboard the International Space Station:
Before You Go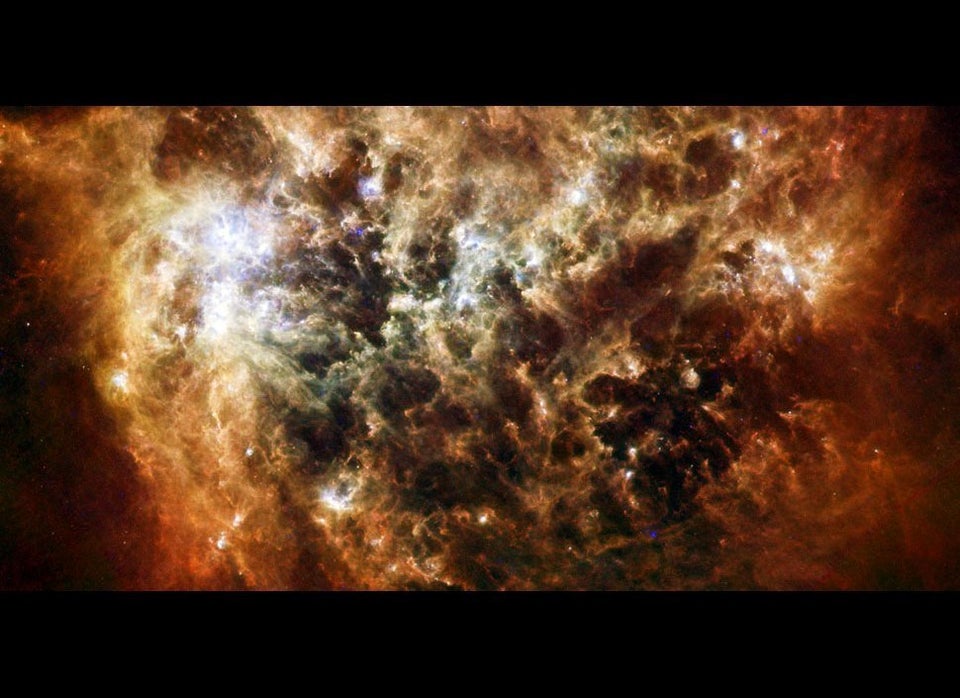 59 Incredible Space Photos
Popular in the Community