Getty photographer Chris Hondros was killed in Libya on Wednesday along with 'Restrepo' director Tim Hetherington, after a mortar attack hit them and two other photographers.
Though initial reports of his death were first retracted, it was later confirmed that he passed away from brain damage as a result of the attacks. Fellow photographers Guy Martin and Michael Brown were also injured by the mortars.
Hondros, who was nominated for a Pulitzer Prize in 2004, was lauded for his commitment to reporting the plight of others and putting his life on the line.
"Chris made sacrifices in his own life to bring the hardships of war into the public eye, and that dedication created award-winning photographs that shaped the way people viewed the world," Tyler Hicks, a New York Times photographer and friend of Hondros', wrote. "He was a close friend for nearly 20 years. The tragedy of his death had brought so many memories to the surface, and I'm grateful to be among the many people who were lucky enough to know him. He will be missed."
The slideshow below contains Hondros' final Getty images, from the day of the attack that tragically claimed his life.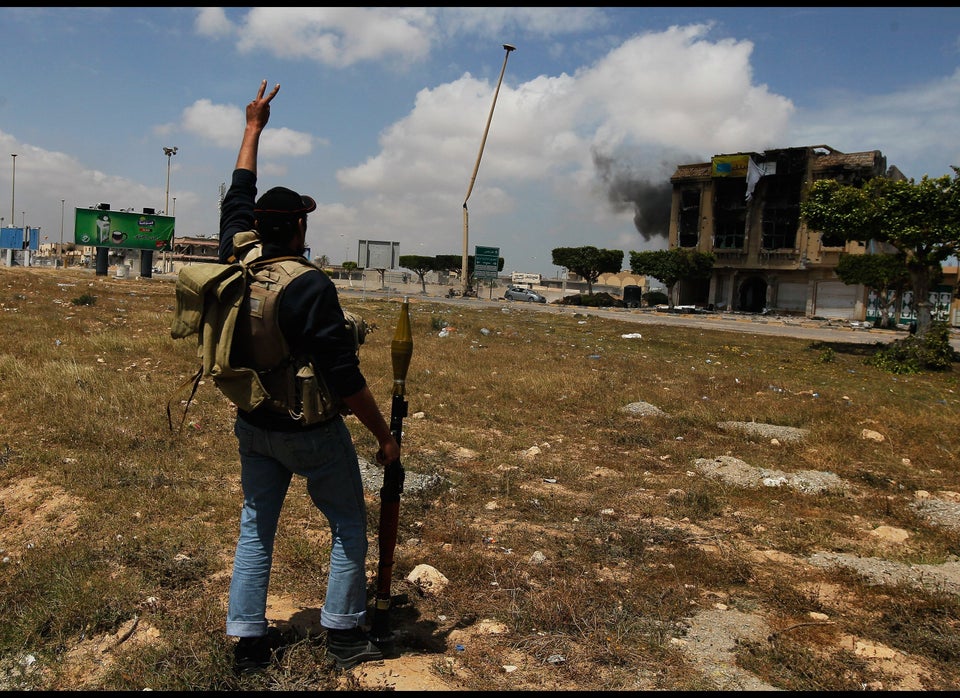 Related
Popular in the Community