While much of the conversation about rape focuses on women, men have a huge role to play in the dismantling of rape culture, former NFL players Chris Kluwe and Don McPherson told HuffPost Live.
In a conversation with host Zerlina Maxwell, Kluwe deconstructed the "locker room culture" that fosters a troubling relationship between men and women and ultimately plays into normalizing violence against women.
"The locker room environment and the locker room culture tends to be, in a lot of ways, one where women are seen as prizes. It's seen as a competition because that's what you do for your sport. There's a goal to be won, there's a prize to be sought," he said. "Unfortunately what this does is it teaches men to view women as objects as opposed to other people, and that's what leads to being able to commit these horrific acts of violence against them."
The internalization of that culture starts at a "very, very young" age and has everything to do with how we define masculinity, McPherson added.
"[Boys are taught] that their masculinity is defined by not necessarily who they are as whole men, but who they are in relationship to women," he said. "We learn from early on that being called a girl is the worst insult. … You compare [a boy] to his sister and it's the ultimate insult. That misogyny and that sexism starts very, very early, even long before we see women as a prize or women as an 'it.'"
Watch the full HuffPost Live conversation about men and campus rape culture here.
Sign up here for Live Today, HuffPost Live's morning email that will let you know the newsmakers, celebrities and politicians joining us that day and give you the best clips from the day before.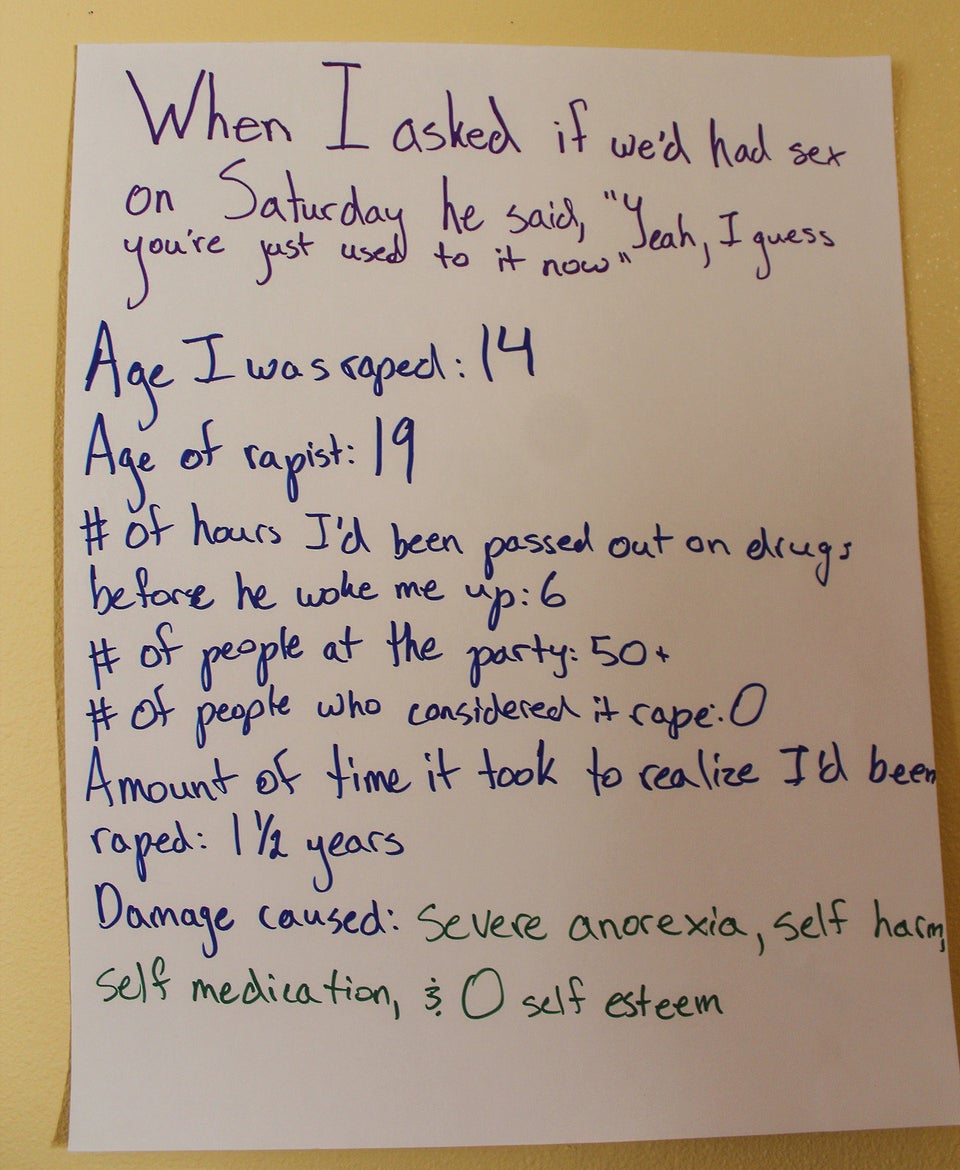 Images From 'Surviving In Numbers' -- A Project Highlighting Sexual Assault Survivors' Experiences
Popular in the Community