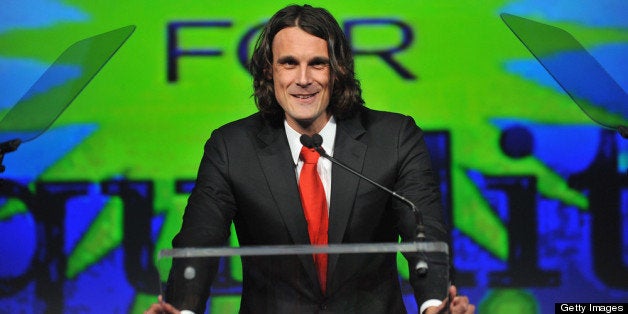 WASHINGTON -- NFL punter Chris Kluwe, who's become known for his outspoken advocacy on behalf of gay rights, says he has been signed by the Oakland Raiders to a one-year contract.
"I'm excited to be an Oakland Raider and be playing in California," Kluwe, who attended high school in Southern California and later went to UCLA, told Fox Sports on Wednesday. "Now, my family can actually come to games."
The Raiders did not immediately return a request for comment.
On May 6, the Minnesota Vikings announced they were releasing Kluwe, leading to speculation that the move was motivated in part by the punter's prominent role advocating for gay rights.
Kluwe's interview on Wednesday was with Fox Sport's Brendon Ayanbadejo, another prominent LGBT rights advocate. Until a couple months ago, Ayanbadejo played for the Baltimore Ravens. Both men are members of Athlete Ally, a group dedicated to ending homophobia in sports.
Kluwe told Ayanbadejo that he will continue to speak out for LGBT equality on his new team.
Marriage equality continues to be a hot issue in California, as the U.S. Supreme Court considers whether to uphold Proposition 8, which forbids same-sex marriage in the state.
When he came out publicly as gay at the end of April, NBA player Jason Collins acknowledged the important role that Ayanbadejo and Kluwe each had in promoting the acceptance of LGBT athletes in the sports world.
"I'm impressed with the straight pro athletes who have spoken up so far -- Chris Kluwe, Brendon Ayanbadejo," Collins wrote in Sports Illustrated. "The more people who speak out, the better, gay or straight."
REAL LIFE. REAL NEWS. REAL VOICES.
Help us tell more of the stories that matter from voices that too often remain unheard.