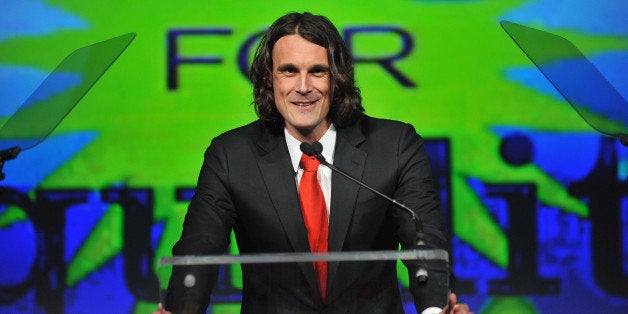 Former Minnesota Vikings punter Chris Kluwe intends to sue his erstwhile team regarding his allegations of a coach's anti-gay views and suppression of his advocacy for marriage equality.
Kluwe was released from the Vikings in May 2013. In January, he wrote on Deadspin -- in a piece titled "I Was An NFL Player Until I Was Fired By Two Cowards And A Bigot" -- that he was let go because of his outspoken support for equality for lesbian, gay, bisexual and transgender individuals.
Kluwe even named names, saying he was "fired by [Special Teams Coordinator] Mike Priefer, a bigot who didn't agree with the cause I was working for, and two cowards, [then-Head Coach] Leslie Frazier and [General Manager] Rick Spielman ... who lacked the fortitude to disagree with Mike Priefer on a touchy subject matter."
The Vikings conducted an independent investigation into Kluwe's treatment, but at a press conference Tuesday, his attorney, Clayton Halunen, said the team has told him it is not going to release the findings. Kluwe is suing the team now to force the Vikings to make the results public.
"We would like to resolve this out of court if we can," Halunen said at the press conference.
In a statement, the Vikings said team officials "have never made or broken promises as Kluwe and his attorney Clayton Halunen have claimed," referring to releasing the findings of the independent investigation.
"The Vikings have also never engaged in the various comments that Kluwe and Halunen have provided to the media over the past six months," the statement added.
Related
Popular in the Community