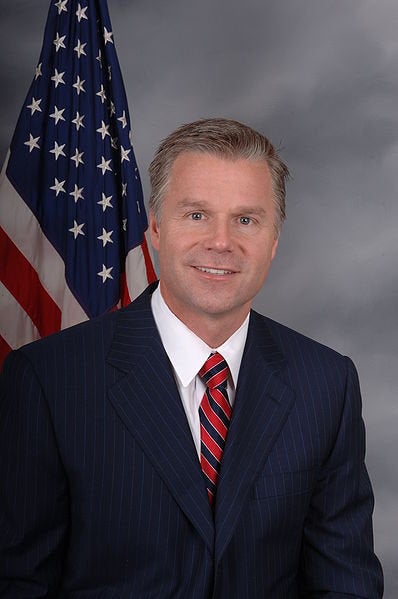 Former Rep. Chris Lee (R-N.Y.), the congressman who resigned last week after a Gawker report surfaced showing that he had sent a shirtless picture of himself to a woman on Craigslist, reportedly carried out the questionable deed while on the GOP's annual retreat, according to the New York Post.
Sources say Lee was at the Baltimore Waterfront Marriott with House Republicans for the 2011 Republican Retreat on Jan. 14. After a lecture on "intelligent use of information technology" which clearly didn't sink in -- and a few drinks at a pub near the hotel with Rep. Duncan Hunter, Rep. Bill Shuster and Rep. Tom Rooney, Lee headed back to his room, a spy said, just in time to send a few flirty messages to Callahan.
According to Gawker, the correspondence between Lee and the potential Craigslist suitor, Yesha Callahan, did indeed take place on Jan. 14th and during the early hours of the morning on the 15th, the dates of the retreat.
Fox News reports that EDUCAUSE, an organization "whose mission is to advance higher education by promoting the intelligent use of information technology," joined the Republican attendees at the event, though there is no information about who was present at their seminar.
Calling all HuffPost superfans!
Sign up for membership to become a founding member and help shape HuffPost's next chapter