First released in 1989, Noonbit Publishing's The People of the North (also titled Coréennes, which is French for "Korean") was an immediate hit in South Korea's photography community for its fascinating documentary portraits of North Korean life. But just 2,000 copies were printed in its first run, and though it sold out completely, the book didn't come back into print until 2008, despite demand from collectors.
"The People of the North" was a groundbreaking photography collection, stitching together a searing portrait of life in North Korea from small, achingly ordinary fragments. French film director and photographer Chris Marker's 140 black-and-white photos, taken just after the war ended in the 1950s on a trip to North Korea, were enough to make waves in the local photography community. While North Korea was trying to escape from the scars of war through reconstruction, Marker captured the "People of the North" with his roving lens.
The photography collection also reflects two themes that went on to inform Marker's later work in film. His most famous film, "La Jetee" (1962), explores the aftermath of nuclear war; the acclaimed "Le Joli Mai" (1963) captures the hopes, fears and dreams of ordinary Parisians, culled from 55 hours of interview footage shot by Marker and collaborator Pierre Lhomme. In People of the North, Marker's sensitivity shines through in the individual moments he chose to capture and highlight, moments of intense, abiding humanity that are still arresting decades later.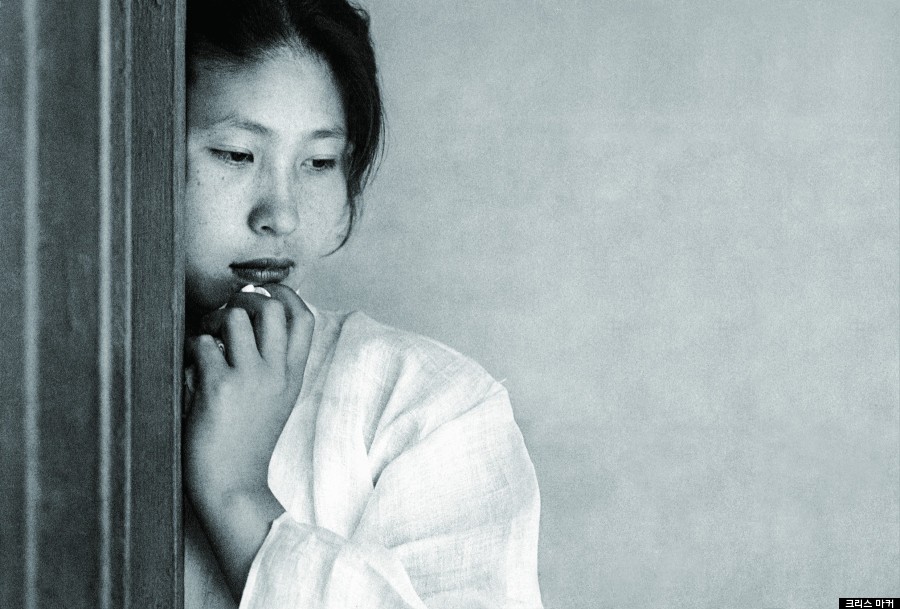 This is Hye-soon Li, who the photographer met one night during the intermission of "Simcheongeon" (a classic Korean play). Recalling the scene where the story's heroine is offered to the god of the sea, the sensitive Hye-soon Li dabs her face with a handkerchief, sobbing.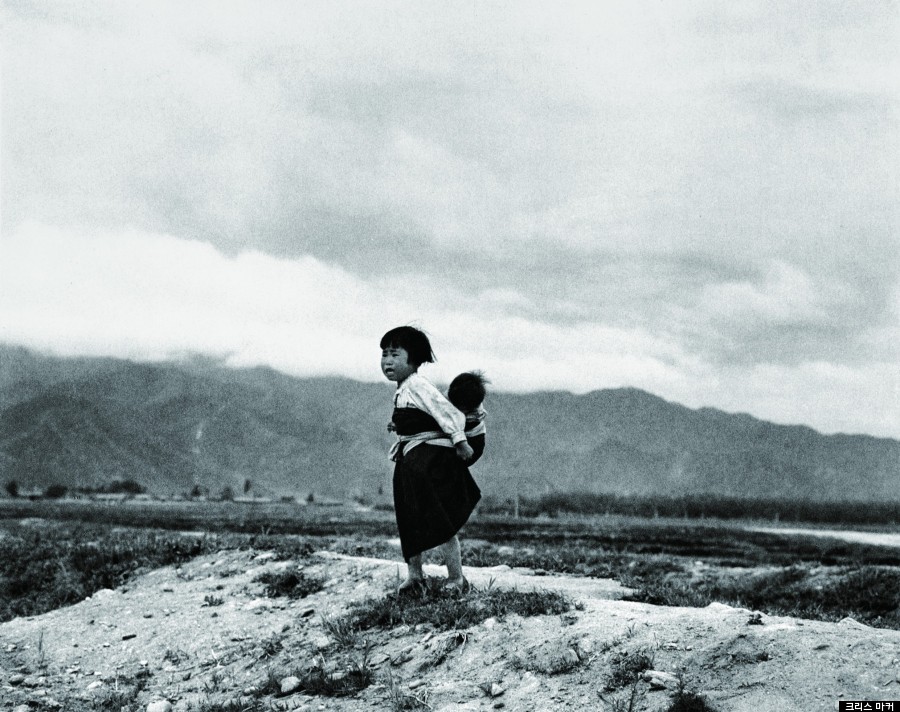 A child standing in a field, holding her tired younger brother or sister. Perhaps she is looking for her parents?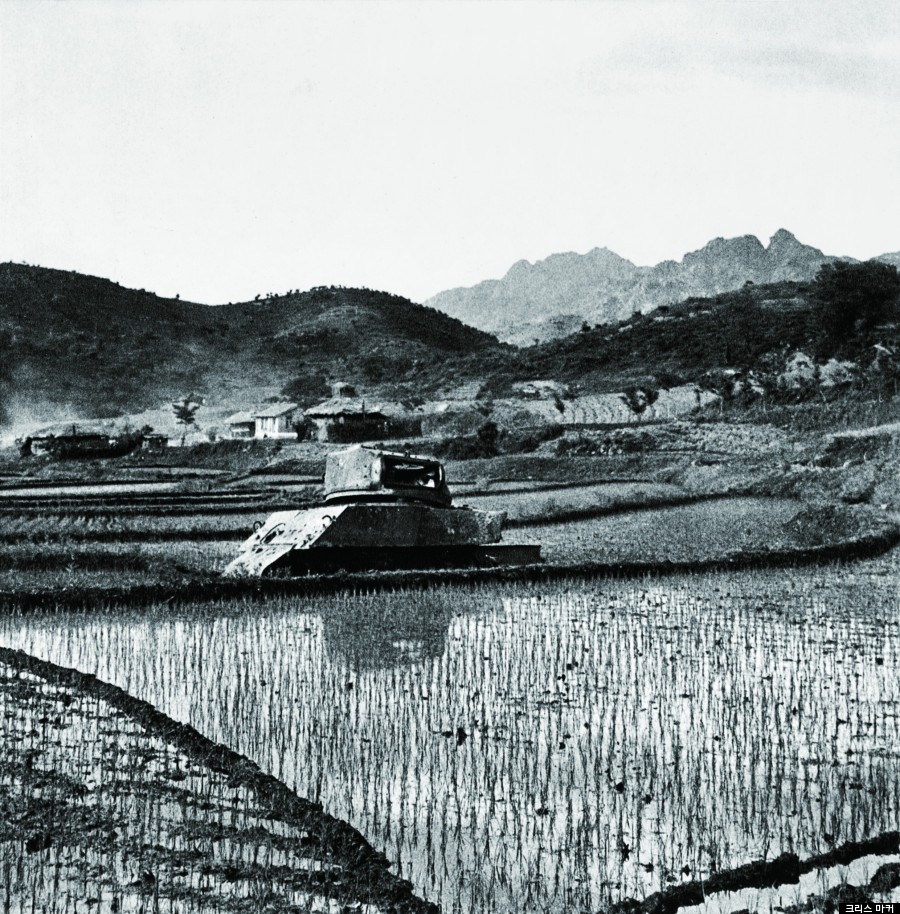 Once feared as much as a wild animal, this armored car lies abandoned in a field. Recently planted rice grows around the armored car. The scars of war and the efforts of reconstruction can be seen in this one shot.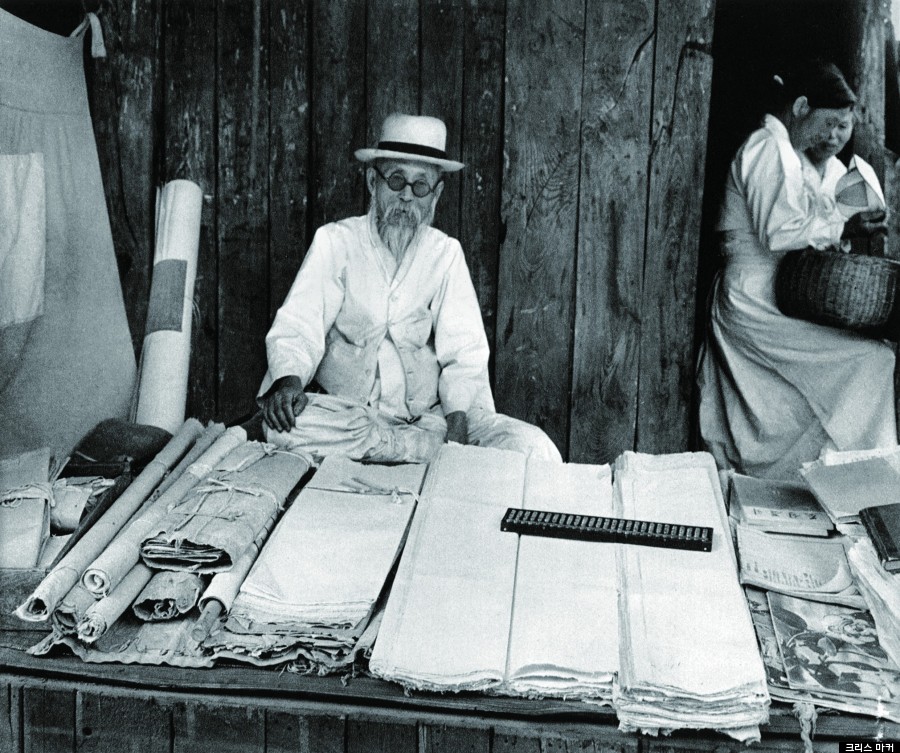 Hanboks (traditional Korean clothing) and leisure can be found in this open market.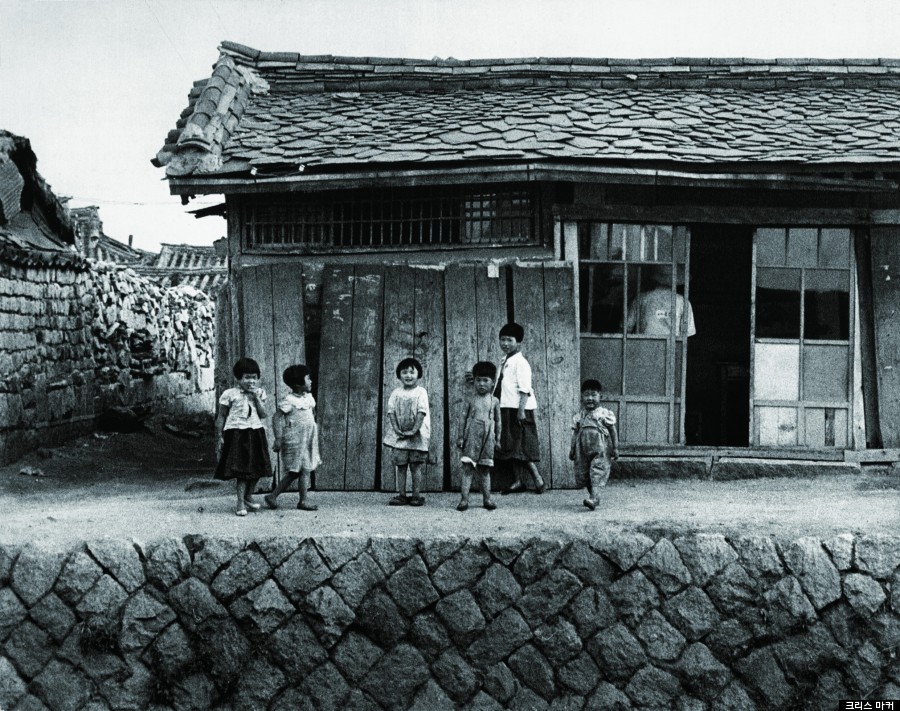 Six children at the edge of the market.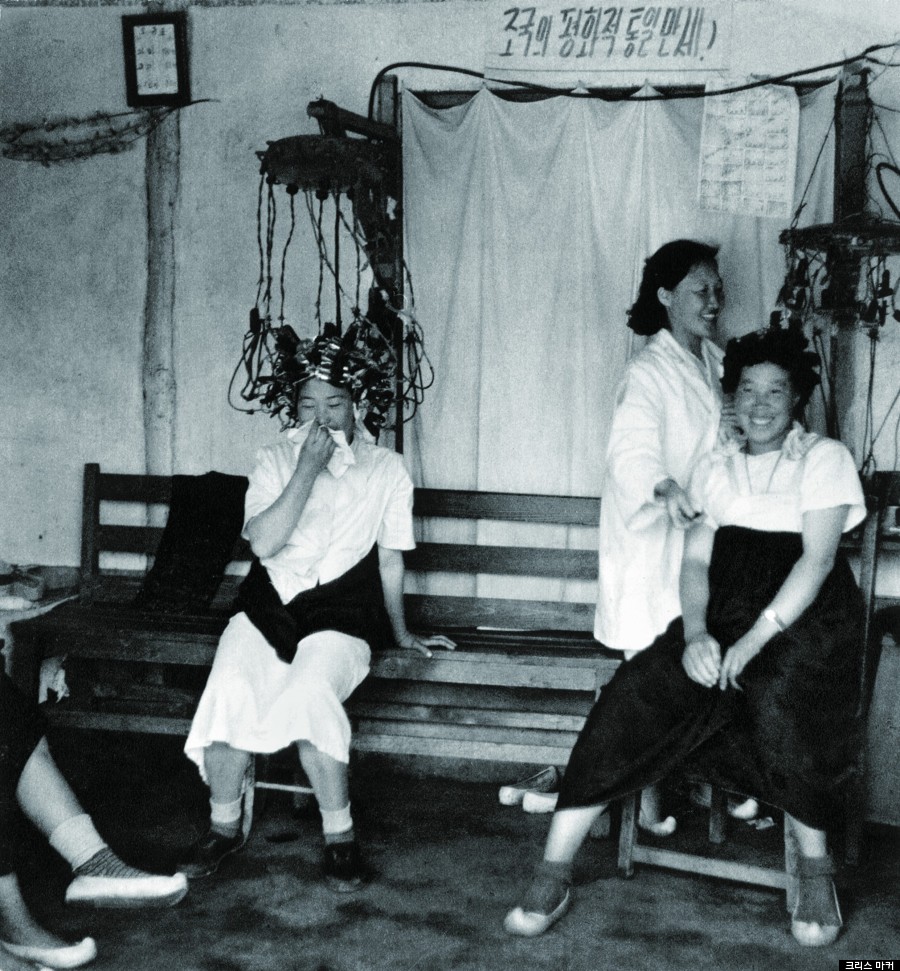 Women getting a perm under a sign reading: "cheers for peaceful unification."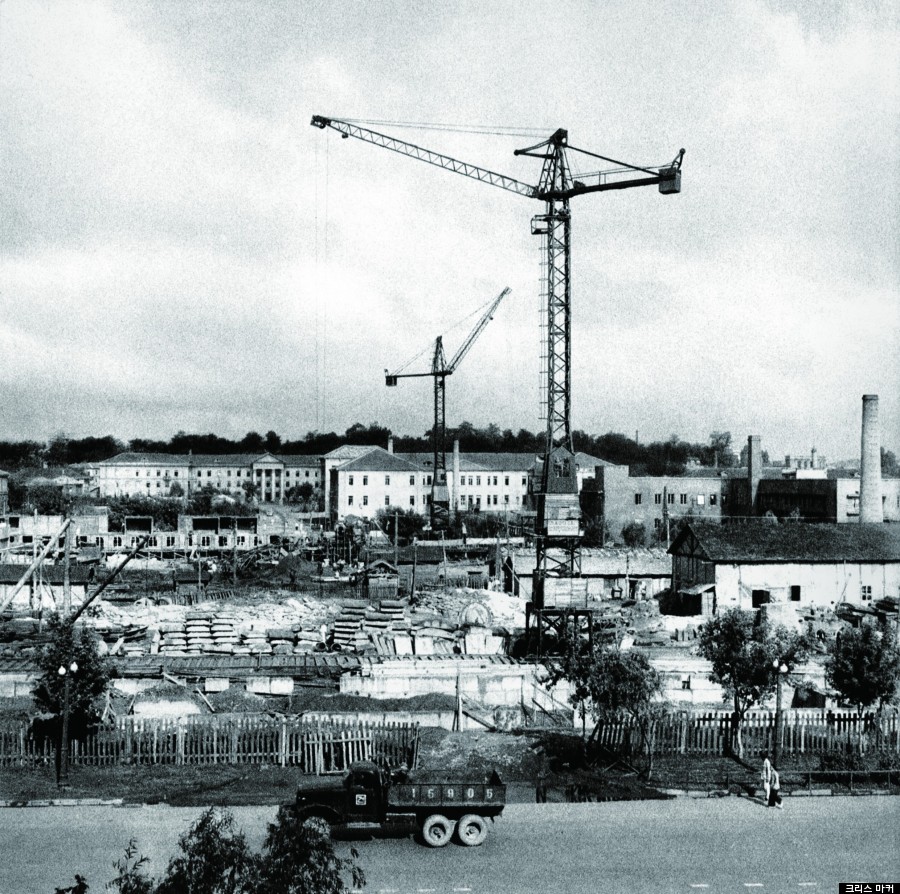 The effort to rebuild a country scarred by war carries its own burdens.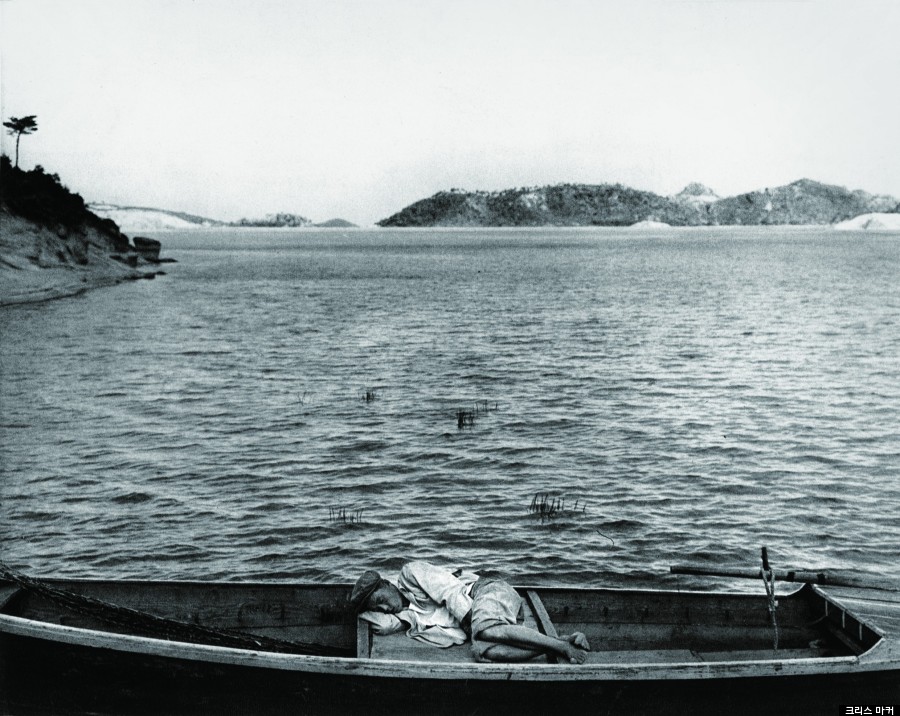 Boatman resting his tired body on the Daedong River.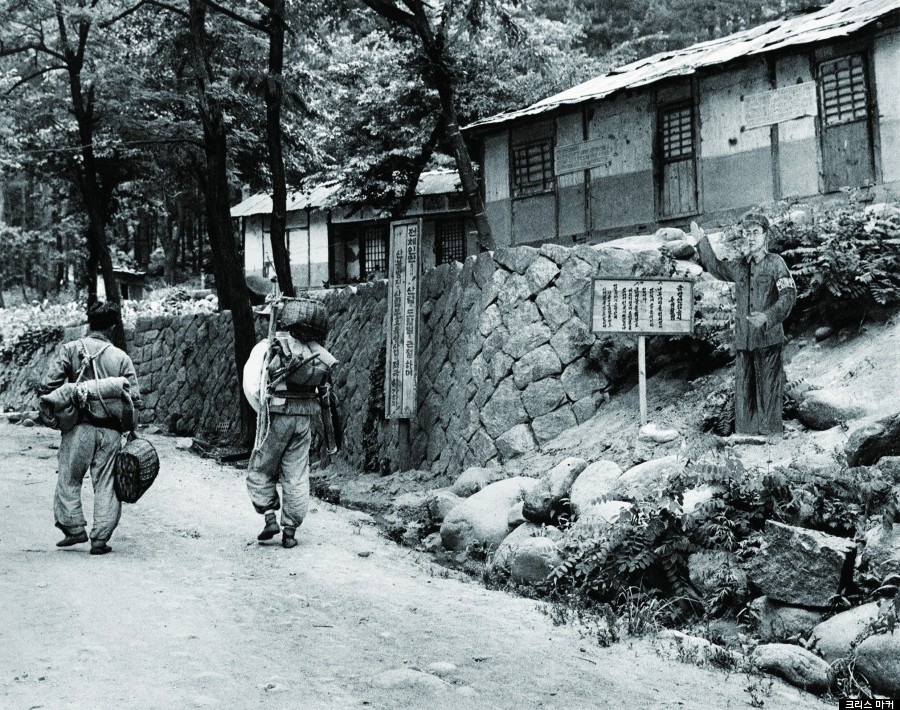 Lumberjacks starting out early in the morning.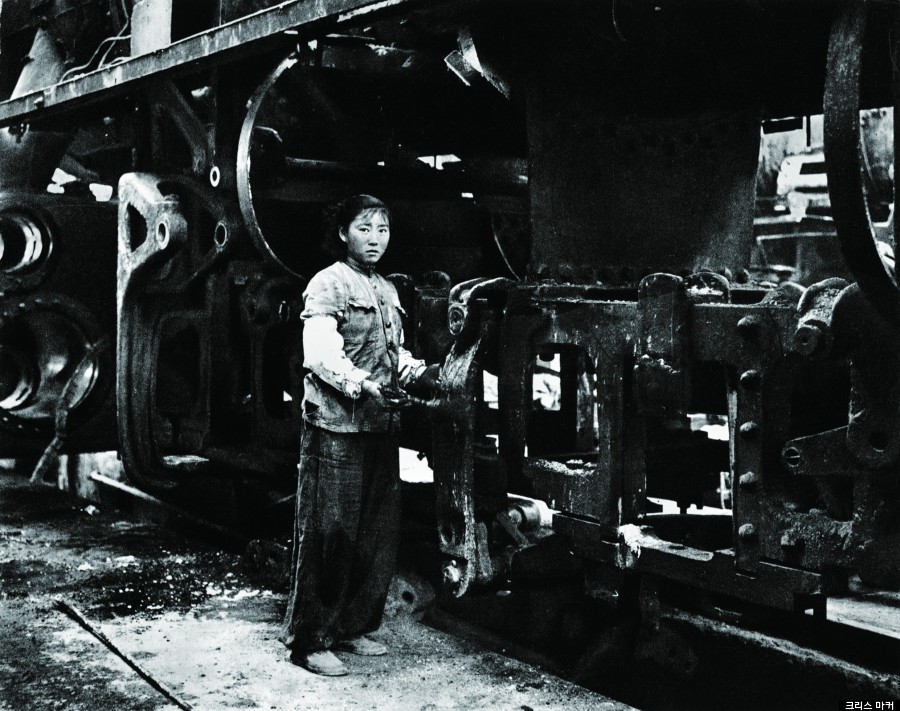 Standing under a mountain of machinery, this woman's gaze reveals an internal struggle.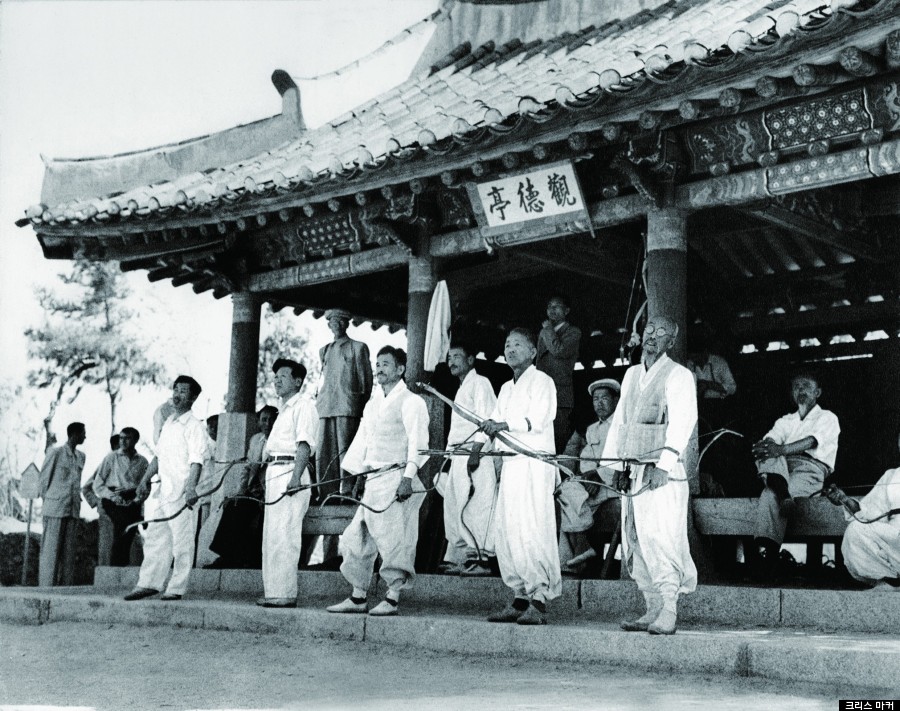 Men engaging in the ancient hobby of archery.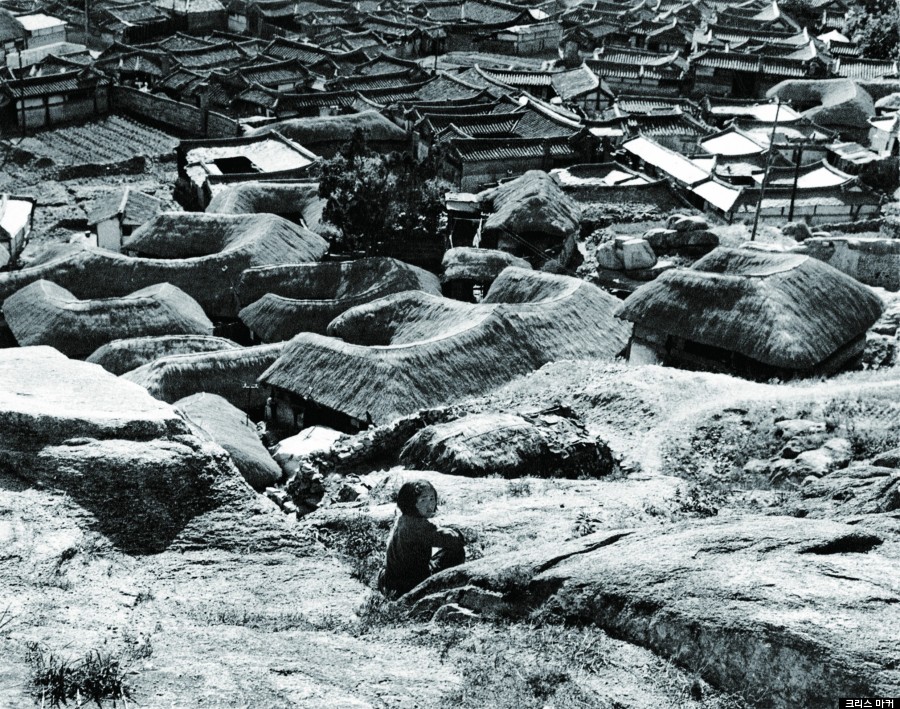 A town sharply divided between tile and thatch houses can be seen in the background. What is the girl in focus thinking about?
Related
Before You Go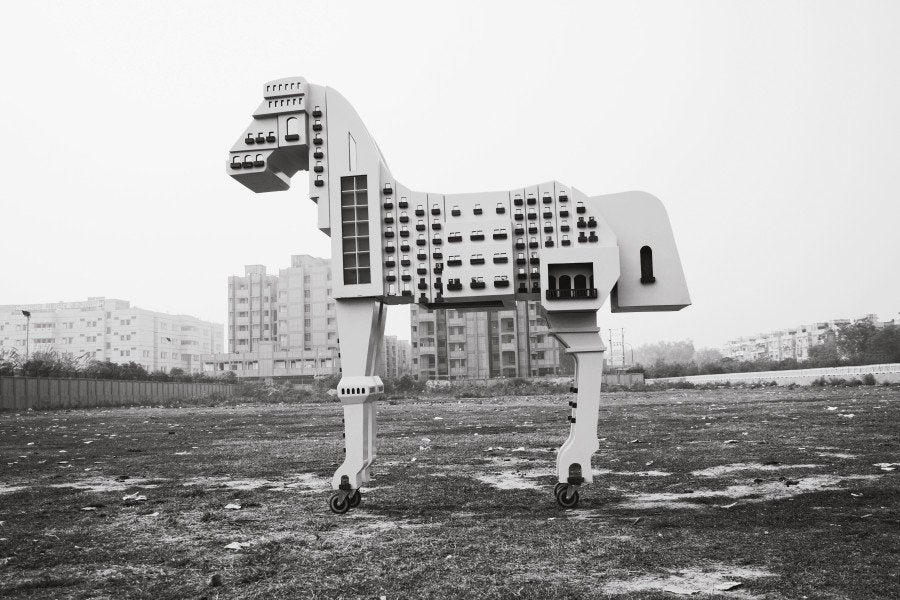 Here Are The 12 Cities That Will Shake Up The Art World In The 21st Century
Popular in the Community